John Brockman
Editor, Edge.org; Chairman of Brockman, Inc.; Author, By the Late John Brockman, The Third Culture
"One of the great intellectual enzymes of our time. (An enzyme is a biological catalyst — an adroit enabler of otherwise impossible things.)" — Stewart Brand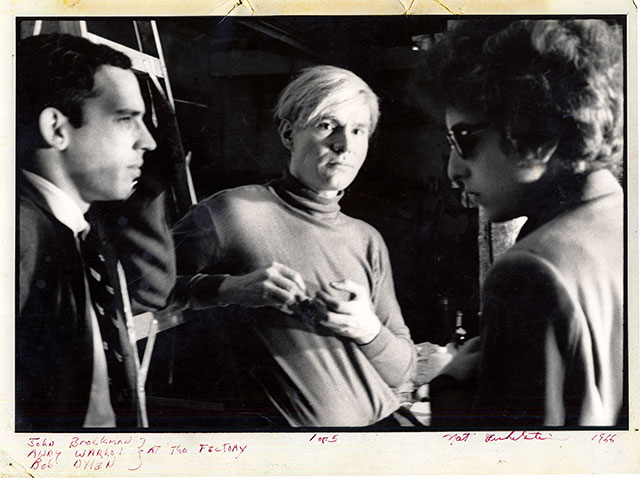 Brockman at the Factory with Andy Warhol and Bob Dylan, 1966  (click to expand)
Photo: Nat Finkelstein. Copyright © Nat Finkelstein
JOHN BROCKMAN is a cultural impresario whose career has encompassed the avant-garde art world, science, books, software, and the Internet. In the 1960s he coined the word "intermedia" and pioneered "intermedia kinetic environments" in art, theatre, and commerce, while also consulting for clients such as General Electric, Columbia Pictures, Scott Paper, The Pentagon, and the White House.
In 1973, he formed Brockman, Inc., the international literary and software agency specializing in serious nonfiction. He is the founder of the nonprofit Edge Foundation, Inc. and editor of Edge (www.edge.org), the highly acclaimed website devoted to discussions of cutting-edge science by many of the world's brilliant thinkers, the leaders of what he has termed "the third culture."
Included in his works as author are: By the Late John Brockman, Digerati, and The Third Culture.
---

ART
Agent Provocateur
How a banker-turned-literary agent got his start in the underground art scene.
By Bettina Korek
Portrait By Ogata
November 10, 2016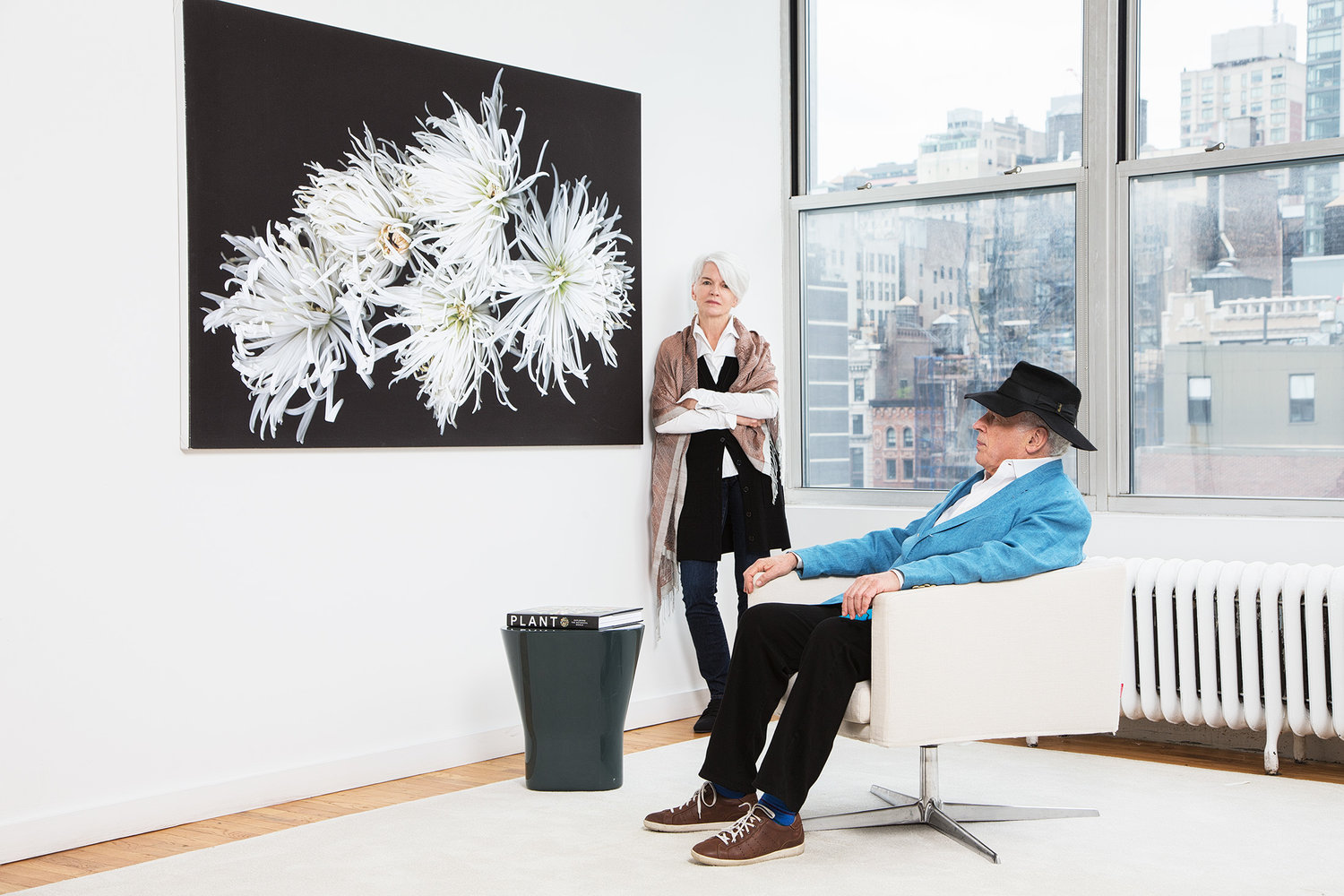 "I have three friends: confusion, contradiction, and awkwardness," Brockman says. "That's how I try to meander through life. Make it strange."
---
Edge.org
Master of Ceremonies in the Cyber Salon 
By Andrea Köhler 11.3.2017
---
For more than half a century John Brockman has been inspiring artists and scientists to ask innovative questions. His website Edge.org has established itself as a forum for forward-looking ideas. 
---
---
THE ÉMINENCE GRISE
As a New York agent, John Brockman manages the star authors of science, as a visionary behind the scenes, he creates a new image of man for the 21st century. By Georg Diez   
"He is a key figure of the late 20th and early 21st century, the éminence grise and major source of inspiration for the globally dominant culture, which he himself named as the 'third culture.'"
---
John Brockman: A Portrait
THE WORLD MIND THAT CAME IN FROM THE COUNTERCULTURE
10.01.2014  ·  Be imaginative, exciting, compelling, inspiring: That's what John Brockman expects of himself and others. Arguably, the planet's most important literary agent, Brockman brings its cyber elite together in his Internet salon "Edge." We paid a visit to the man from the Third Culture.
For decades he has been a leading light behind the scenes in the city's intellectual life.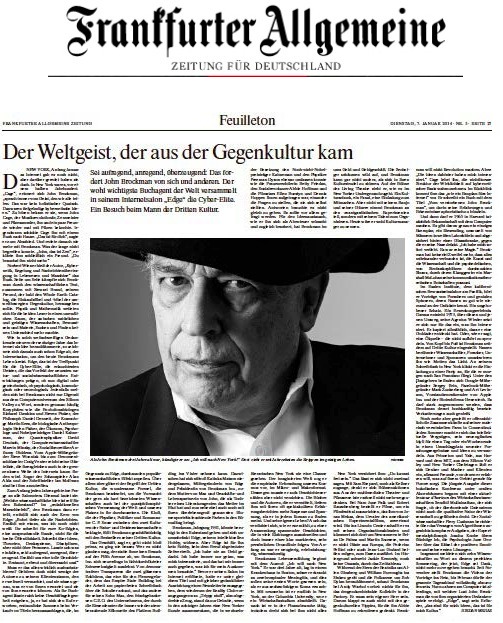 "Go deeper than the news. Tell me something I don't know. You are writing for your fellow Edgies, a sophisticated bunch, and not the general public. Stick to ideas, theories, systems of thought, disciplines, not people. Come up with something new, be exciting, inspiring, compelling. Tell us a great story. Amaze, delight, surprise us!"
---
RECENT PRESS
° Neue Zürcher Zeitung [March 11, 2017] ° Surface Magazine [November 6, 2016] 
---
 "A bizarre, brilliant, bulldozer of a thinker who has done as much as anyone, anywhere, to shape today's intellectual landscape." — David Gelernter
---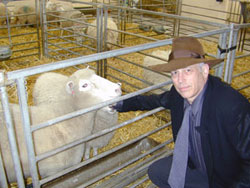 Dolly, Roslyn Institute, 1999
"Head" Movie Trailer, 1968
---
DAS NETZ, A Film by Lutz Dammbeck
---
2010 - 2015
° Blogweekly [November 25, 2014] ° Der Spiegel [November 17, 2014] ° Frankfurter Allgemeine Zeitung [January 10, 2014] ° Chosun.com [May 5, 2013] ° Korean Joong Ang Daily [April 13, 2013] ° La Stampa [July 22, 2012] ° Dazed [January 9, 2012] ° The Observer (UK) [January 8, 2012] ° WiredUK [February 3, 2011] ° Süddeutsche Zeitung [February 16, 2011]    
---
---
---
---
---
2005 - 2010
° The Focus; Nieman Reports; La Republica [January 14, 2010] ° I l Giornale [January 20, 2010] °La Stampa [January 20, 2010] ° Internazionale; Il Sole [January 21, 2010] ° La Nacion [March 30, 2008] ° The Observer [July 01, 2007] ° The New York Times Magazine [January 21, 2007] ° Telegraph [January 02, 2007] ° La Stampa [November 22, 2006] ° eFollett Reader's Choice Newsletter [Summer, 2006] ° La Vanguardia [January 9, 2006]
---
"A kind of thinker that does not exist in Europe" — La Stampa
_____
_____
_____   
---
2000 - 2005
° La Vanguardia [December 5, 2005] ° La Vanguardia [September 14, 2005] ° The Sunday Times [August 28, 2005] ° El Pais [May 12, 2005] ° The Guardian [April 30, 2005] ° Quark [February 7, 2005] ° Il Sole 24 Ore [January 16, 2005] ° American Scientist [March - April, 2002] ° La Weekly [October 31, 2001] ° Focus [October 8, 2001] ° The New York Times [August 7, 2001] ° Frankfurter Allgemeine Zeitung [August 1, 2001] ° Inside Magazine [March 20, 2001] ° Aventis Future [February, 2001] ° The New York Times [January 9, 2001] ° Frankfurter Allgemeine Zeitung [January 9, 2001] ° Die Woche [December 8, 2000] ° Die Welt [November 21, 2000] ° Berliner Zeitung [September 10, 2000] ° Prospect Magazine [August/September 2000] ° Time Out New York [April 8, 2000] ° The Independent [March 25, 2000] ° New York Magazine [March, 13 2000] ° The Wall Street Journal [February 28, 2000] ° Der Spiegel [February 21, 2000] ° Asahi Shimbun [February 3, 2000] ° Silicon Alley Reporter [January 2000] ° Bill Gates Syndiacated Column [January 27, 2000] ° Newsweek [January 11, 2000] ° The Wall Street Journal [January 4, 2000] ° The Daily Telegraph [January 4, 2000] ° Silicon Alley Reporter [2000]
---
| | |
| --- | --- |
| | |
_____
_____
_____
_____
---
1990s
° Wired [September, 1999] ° Art Orbit [February, 1999] ° Upside [May, 1998] ° Wired [April, 1998] ° Science [February 13, 1998] ° New Scientist [February 7, 1998] ° Atlantic [January 8, 1998] ° The Independent [December 31, 1997] ° The New York Times [December 30, 1997] ° The Web Magazine [October, 1997] ° Smithsonian Magazine [October, 1997] ° The New York Times [October 14, 1997] ° Focus [October 14, 1996] ° The Daily Telegraph [September 30, 1995] ° Philadelphia Inquirer [September 6, 1995] ° La Repubblica [September 13, 1995] ° Wired [August, 1995] ° L'Espresso [July 28, 1995] ° The New York Times [June 19, 1995] ° New Scientist [March 6, 1995] ° The Sunday Times [October 2, 1994] ° Publishing News [April 30, 1993] ° The Sunday Times [December 13, 1992] ° Berlingske Tiden [November 26, 1992] ° New Statesman [September 25, 1992] ° Information [September 7, 1992] ° Insight [January 6, 1992] ° The Los Angeles Times [November 28, 1991]
---
_____
_____
_____
_____
---
1980s
° The Jamais Vu Papers [April, 1989] ° Whole Earth Review [Summer, 1987] ° Forbes [November, 1985] ° Manhattan, Inc. [October, 1985] ° Inc. [April, 1985] ° The Computer Entrepreneurs [November, 1984] ° Newsweek Access [Fall, 1984] ° Venture [July, 1984] ° United [August, 1983]
---
_____
---
1960s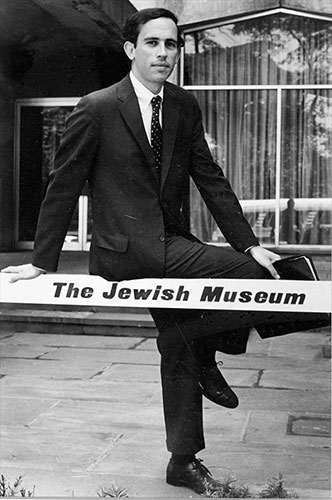 ° Poetry Center [February, 1969] ° MoMA [June 3, 1969] ° Cavalier [February, 1969] ° Arts Magazine [February, 1969] ° The New Yorker [November 23, 1968] ° New York Times [November 5, 1968] ° Newsweek [March 18, 1968] ° The New York Times [February 4, 1968] ° Women's Wear Daily [1967] ° The Herald Tribune [1967] ° The New York Times [September 16, 1967] ° Vogue [August 1, 1967] ° The New York Times [September 4, 1966] ° Life [May 27, 1966] ° The Nation [December 25, 1965]
---
_____
---
Also availble from HarperCollins in the UK at amazon.co.uk and in Germany (in translation as Nachworte) from S. Fischer Verlag at amazon.de
---