JOHN BROCKMAN
Online Digital Archive

About John Brockman (Brief Bio)
JOHN BROCKMAN (born February 16, 1941) is an American cultural impresario whose career has encompassed the avant-garde art world, science, books, software, the internet, and artificial intelligence.
He began his career in 1965 while working at the Film-Makers' Cinematheque. During this period, he was influenced by the ideas of Norbert Wiener, Claude Shannon, John Cage, and Marshall McLuhan. In 1966, he was hired to develop a special mixed-media event at the Lincoln Center Film Festival. This led to his establishment in 1968 as the first McLuhanesque consultant, helping clients such as General Electric, Columbia Pictures, Scott Paper, the Joint Chiefs of Staff, and the White House to rethink their activities in light of the emerging science of cybernetics.
In 1973, he founded John Brockman Associates (now Brockman, Inc.), the international literary and software agency specializing in representing serious nonfiction and science-related works.
In 1991, the Los Angeles Times published excerpts from Brockman's influential essay "The Third Culture," which he defined as "those scientists and other thinkers in the empirical world who, through their work and expository writing, are taking the place of the traditional intellectual in rendering visible the deeper meanings of our lives, redefining who and what we are."
Responding to the rise of the internet, in 1996 Brockman established the non-profit Edge Foundation, Inc., and in 1997 launched Edge (Edge.org), a website devoted to discussions of innovative science by many of the world's brilliant thinkers, the leaders of what he termed "the third culture."
The critic John Naughton, in The Guardian, called Edge "the world's smartest website." He continued:
Since the mid-1960s, John Brockman has been at the cutting edge of ideas. He is a passionate advocate of both science and the arts, and his website Edge is a salon for the world's finest minds.

To say that John Brockman is a literary agent is like saying that David Hockney is a photographer. For while it's true that Hockney has indeed made astonishingly creative use of photography, and Brockman is indeed a successful literary agent who represents an enviable stable of high-profile scientists and communicators, in both cases the description rather understates the reality. [1]
More accurate ways of describing Brockman would be to say that he is, as his friend Stewart Brand puts it, an "intellectual enzyme." (Brand goes on helpfully to explain that an enzyme is "a biological catalyst—an adroit enabler of otherwise impossible things.") Brockman's own view, Naughton adds, is that any attempt to describe himself "would result in awkwardness, confusion, and contradiction."
Brockman and his work have been celebrated in more than 100 of the world's publications, including American Scientist, The Atlantic, The Boston Globe, The Chicago Tribune, Corriere della Sera, The Economist, Financial Times, Foreign Affairs, Forbes, Frankfurter Allgemeine Zeitung, The Guardian, The Independent, Korean Joong-Ang, Le Monde, Life, Los Angeles Times, La Nación, The Nation, Nature, Neue Zürcher Zeitung, The New Republic, Newsweek, New Scientist, New Statesman, New York Magazine, The New Yorker, The New York Times, The New York Times Magazine, The Observer, O Globo, la Repubblica, Saarbrücker Zeitung, Salon, San Francisco, Chronicle, Science, Scientific American, Smithsonian, Il Sole 24 Ore, Der Spiegel, La Stampa, Süddeutsche Zeitung, The Telegraph, The Times, La Vanguardia, Vanity Fair, Il Venerdi di Repubblica, Vogue, Wall Street Journal, The Washington Post, Die Welt, Die Zeit, and Wired.
He is the author of By the Late John Brockman and The Third Culture: Beyond The Scientific Revolution and editor of forty-five other nonfiction books, including Possible Minds: 25 Ways of Looking at AI and the Edge Annual Question Series (This Idea Is Brilliant, Know This, This Idea Must Die, This Explains Everything, This Will Make You Smarter, What We Believe But Cannot Prove, and other volumes). He lives in New York City, with his wife, Katinka Matson; their son, Max, now heads Brockman, Inc.
~ ~ ~
Early Life
John Brockman was born on February 16, 1941, in an Irish Catholic enclave of Boston, Massachusetts, to Jewish parents. His mother, Ruth Brockman, was a registered nurse, and his father, Ellis Brockman, was a flower broker known throughout the city as "the carnation king." When Brockman was three-and-a-half years old, he contracted spinal meningitis and, with a temperature of 106 degrees, was in a coma for six weeks at Boston Children's Hospital. Though the initial prognosis suggested that he would not survive, he eventually recovered.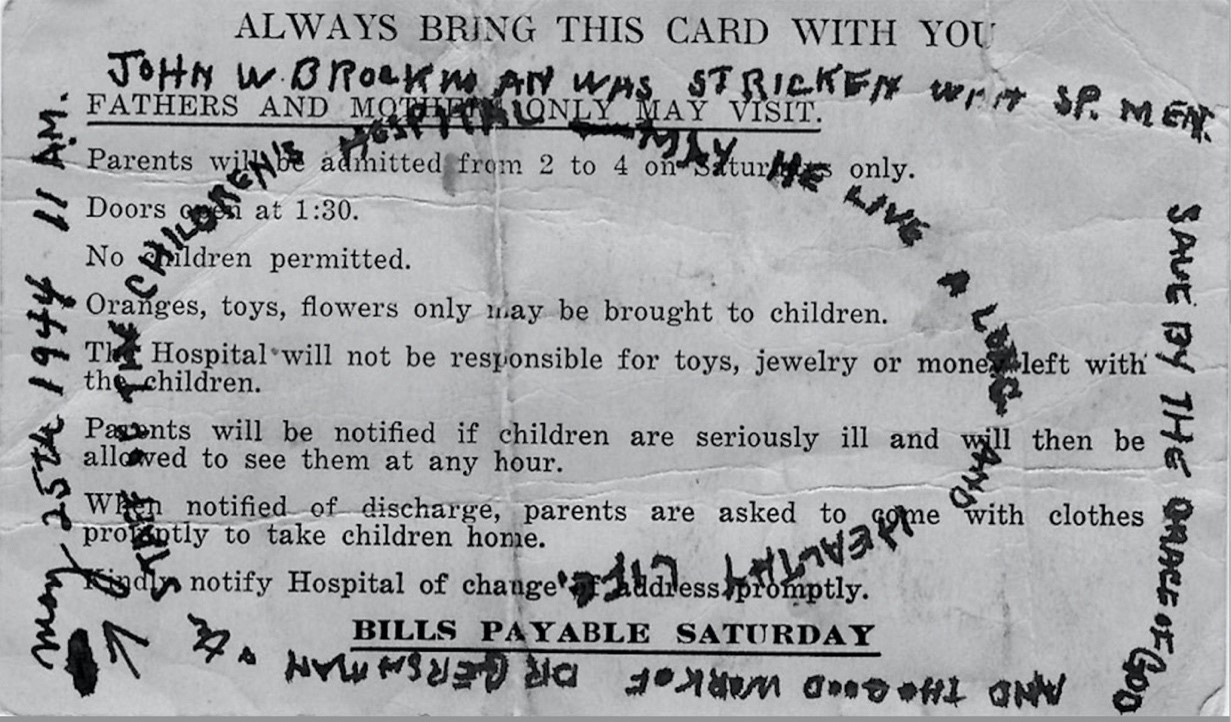 When he finally awoke, the first two things he reportedly told the nurses were, "I want to go to New York" and "No tomatoes." He pushed the tomatoes away and eventually found his way to New York, but he didn't get there immediately.
Brockman grew up in a tough Irish neighborhood rife with virulent anti-Semitism—almost like a war zone. At the age of five, he learned that he, personally, was responsible for the death of Jesus Christ. In this regard, getting to and from school every day was an adventure. When he and his brother Philip heard "Christ killers!" they knew a fight was imminent. And fight they did. In those days, the mid-1940s, your life wasn't in danger, but more than a few bloody noses taught the brothers the value of discretion. The routine was that Philip, three-and-a-half years older, would take the brunt of it, and more than a few times he would return home with a bloody nose. But Brockman's mother would have none of it. She would wipe Philip's nose and yell at him, "Get the hell back out there and fight!"
And so he did, only to get clobbered once again. "What do they have, those damn Irish?" she would say. "We have Einstein!"
Ruth Brockman was a fierce woman. Soon enough, the brothers were making a weekly trek across town for boxing and jiu-jitsu lessons with a martial arts instructor. Brockman was an apt student. He learned how to fight, and his Irish problems disappeared.
Science was also a factor in Brockman's early life, via brother Philip, who was a member of the first group of NASA employees hired to meet the challenge of the 1957 launch of Sputnik. He belonged to a small team of scientists labeled "The Mad Scientists of MPD" by NASA historian James R. Hansen in his Spaceflight Revolution: NASA Langley Research Center from Sputnik to Apollo—"MPD" being mercifully short for "magnetoplasmadynamics." [2] The MPD thruster, still under development, will potentially produce by far the highest form of electromagnetic propulsion, enabling us to send heavy cargo and piloted space vehicles to Mars.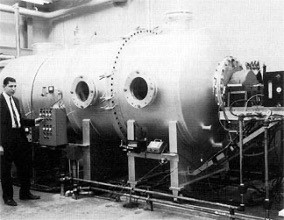 Research physicist Philip Brockman pushes the button to start NASA's MPD-arc plasma accelerator in December 1964 [3]
In mid-career in the 1970s, Philip reinvented himself as a laser scientist, performing spectroscopy of atmospheric molecules. During this second part of his forty-three-year NASA career, his perhaps most outstanding contributions concerned airport terminal area productivity and aircraft safety. In 1997, he was awarded the NASA Exceptional Service Medal "for outstanding contributions and exceptional service in the development of NASA's laser remote sensing technology and capability."
For his part, John Brockman attended the Babson Institute and, later, Columbia Business School, where he received an MBA in 1963. After serving in the Army, he returned to New York for good in 1964 and opened a financial leasing company.
Early Career
Wesleyan Conference, 1963
Brockman was first exposed to the "cybernetic idea" when he was invited to participate in a Wesleyan University conference convened by the literary critic Ihab Hassan, a celebrated definer and expositor of postmodernism. Those present included composer John Cage, literary critic Leslie Fiedler, architect and systems theorist Buckminster Fuller, and social philosopher Norman O. Brown.
St. Mark's Church-in-the-Bowery, 1964
Once in New York, Brockman worked in his financial company office on Park Avenue during the day. At night, he went downtown, where, along with Charles Mingus Jr. and playwright and actor Sam Shepard, he volunteered to set up performances at Theatre Genesis, one of the first off-off-Broadway theaters, housed in St. Mark's Church-in-the-Bowery. The church, at East 10th Street and Second Avenue, was the center of the universe for local young people interested in poetry, film, and exploring new forms of expression in the arts. It was the home of The Poetry Project, run by Anne Waldman, and, later, of Richard Foreman's Ontological-Hysteric Theatre.
Intrigued by the scene and the people, Brockman approached Reverend Michael Allen, rector of St. Mark's, and asked permission to launch a program of screenings of experimental films by independent filmmakers, such as Albert and David Maysles, Robert Frank, Richard Leacock, and D. A. Pennebaker. The first screening, in 1964, was perhaps the big event of the year. The large hall at St. Mark's was overflowing, and a long line of people encircled the church. The St. Mark's film program struck a nerve and was a huge success.
At the beginning of the screening, as Brockman greeted the audience and introduced the participants, he noticed a young woman sitting in the second row. The twenty-one-year-old Katinka Matson, already a presence among the young poets in the East Village, had found her way to Lee Strasberg's Actors Studio. Her father, Harold Matson, was a literary agent who represented numerous distinguished clients including Evelyn Waugh, C. S. Forester, Arthur Koestler, Malcolm Lowry, William Saroyan, Allen Drury, Robert Ruark, Herman Wouk, and Flannery O'Connor.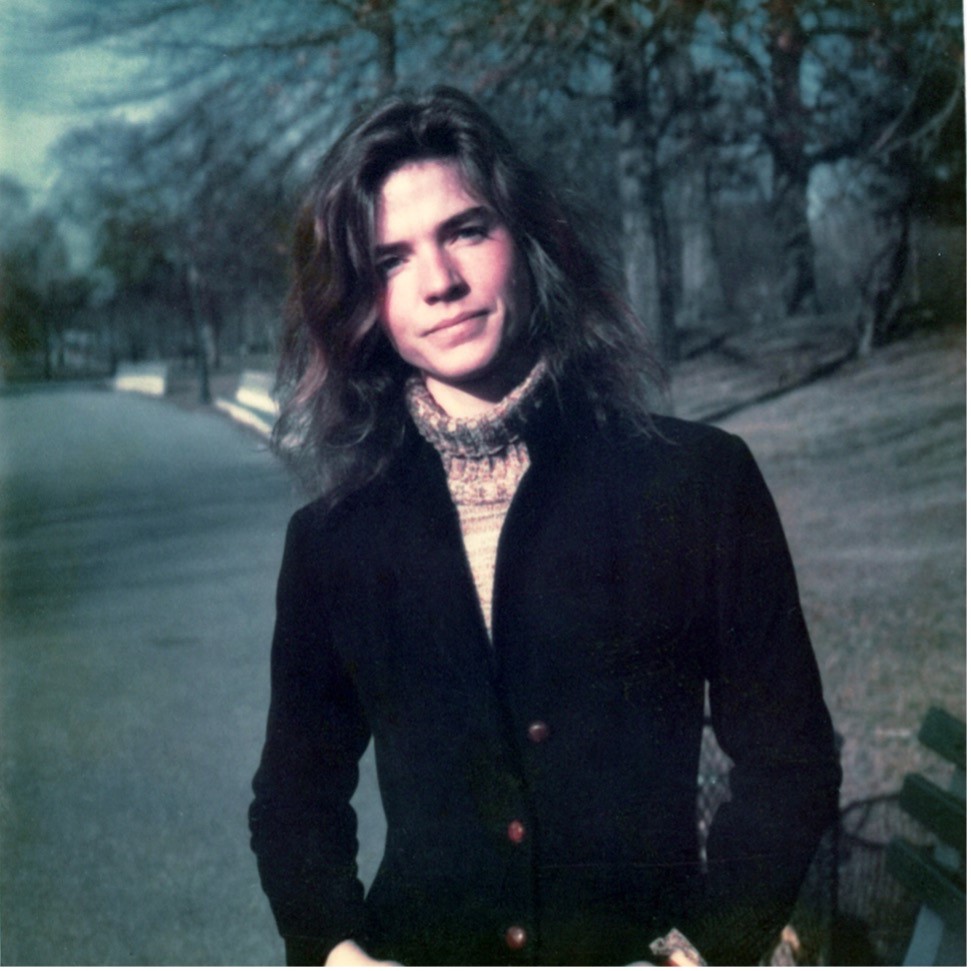 Katinka Matson, 1971
(photo: © John Brockman)
Brockman knew what had to be done. In 1973 he founded his own literary agency, John Brockman Associates (now Brockman, Inc.). In 1975, he hired Matson to work with him.
Dinners with Cage, 1965
Brockman had the good fortune to be one of half a dozen young people in the art world to be invited by John Cage to attend a series of dinners at the New York townhouse of poet Dick Higgins. During these evenings, Cage served beer and cooked mushroom dishes, initiating conversations about the questions he was asking himself, which, at that time, focused on Norbert Wiener's cybernetics, Claude Shannon's mathematical theory of information, and Marshall McLuhan's ideas about media.
Cage was aware of research conducted in the late 1930s and 1940s by Wiener, Shannon, Warren McCulloch, et al. He had picked up on McLuhan's idea that by inventing electric technology we had externalized our central nervous systems—that is, our minds—and that we now had to presume that there's "only one mind, the one we all share." Or, as McLuhan would say, the "collective conscious."
"Mind" had become socialized. "We can't change our minds without changing the world," Cage told his dinner companions. Mind, as a man-made extension, had become our environment, and we could tap into the collective consciousness by creating "a global utilities network."
One evening Cage reached into his briefcase, took out a copy of Wiener's Cybernetics, and handed it to Brockman, saying, "This is for you."
Thus began Brockman's career-long interest in what he termed "the cybernetic idea." Two years later, while Stewart Brand was preparing the first edition of The Whole Earth Catalog for publication, he and Brockman sat together in Menlo Park for two days, reading, discussing, and underlining Cybernetics.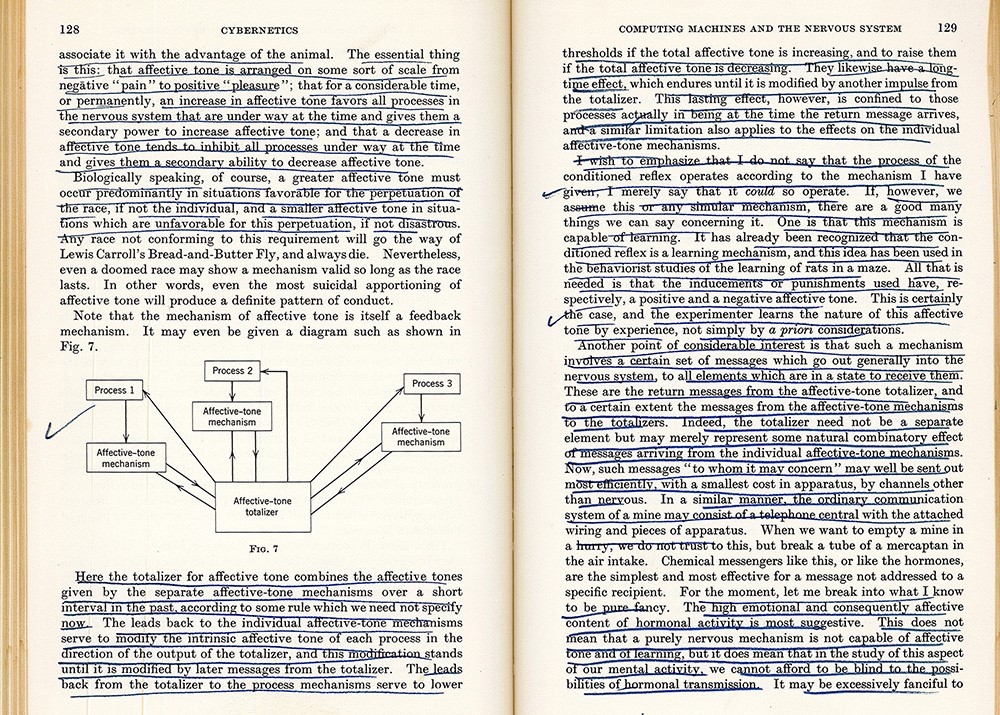 The New Cinema Festival 1, 1965
The New Cinema Festival 1 (later universally and colloquially known as "The Expanded Cinema Festival") was a seminal event of that decade. Critic and filmmaker Jonas Mekas, the leader of the underground film movement, remained focused on 16mm movies, but the artistic world was moving on, as artists began using film cameras instead of paintbrushes. Mekas wanted to embrace a broader palette of art and artists. His idea was to invite thirty artists, dancers, poets, happenings artists, and filmmakers and give them each a modest sum of money, with a mandate to bring cinema into their work.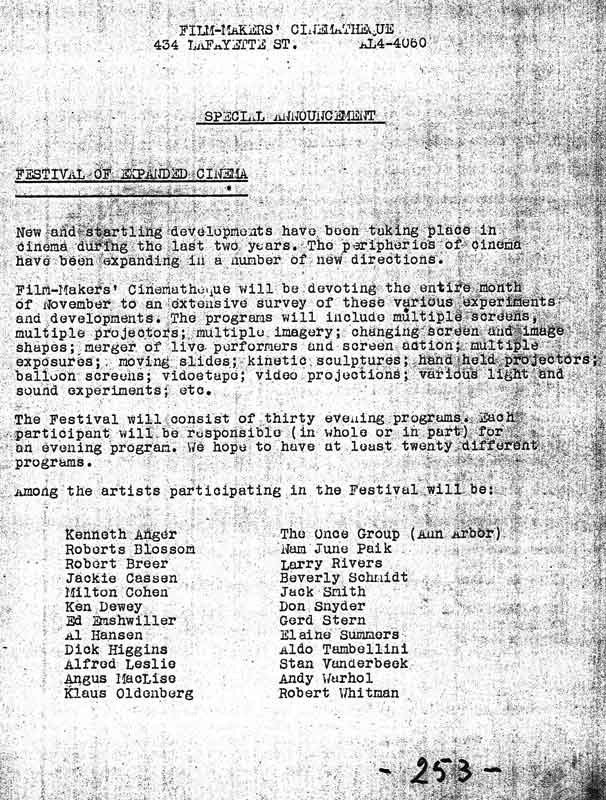 Aware of Brockman's successful film program at St. Mark's, Mekas asked Brockman to organize and produce the festival and to manage the Film-Makers' Cinematheque (founded by Mekas the previous year). This established Brockman's connection with many leading figures in the art world, such as Andy Warhol, Juan Miro, Meyer Schapiro, Nam June Paik, Carolee Schneemann, the USCO arts collective, Robert Rauschenberg, and Claes Oldenburg.
The Film-Makers' Cinematheque was considered by many to be unruly and unmanageable. But Brockman, recently discharged from the Army, was disciplined. And with his Columbia MBA he was into business. Mekas believed he was the right person for the job.
But just as the "New/Expanded" cinema" festival began, on the first day in November 1965, Mekas abruptly announced that he was departing for a month-long family visit to Lithuania. He handed Brockman the Cinematheque's checkbook, putting him in charge of enlisting artists and producing future festivals.
Brockman's change was one of emphasis. The Cinematheque had been home to underground movies, the center of action for avant-garde filmmakers such as Stan Brakhage and Gregory Markopoulos. Even more than Mekas, Brockman wanted to expand the conversation to include much that was new in the New York City art world—the new forms of expression in the air: happenings, dance experimentation, avant-garde theater. He paid attention to marketing, with an eye to reaching a bigger audience.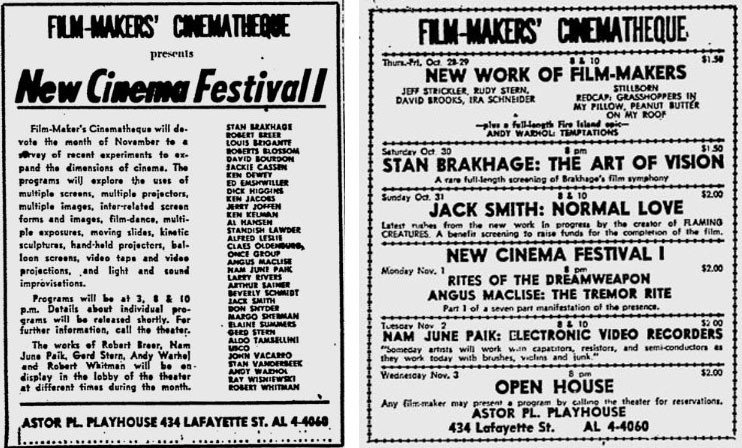 The festival began on November 1, 1965. Of note that month was the appearance of the writer Susan Sontag, who showed up for the first of the two shows presented by the arts collective USCO. Sontag had arrived in the company of Henry Geldzahler, the Metropolitan Museum's curator of American art and Andy Warhol's close friend—a leading tastemaker in the New York art world. At the end of the first USCO show, Sontag approached Brockman to tell him that she had been deeply moved by what she considered a powerful art experience. She asked to use the phone and spent the next hour calling friends and imploring them to come to the Cinematheque for the second show of the evening. The word spread, and people responded. The second show was packed. The festival became the talk of the art world.
USCO (The name is an acronym for Us Company, or the Company of Us) was an art collective whose members believed in anonymous artworks in the spirit of the artisans of medieval times. Principal among the USCO people were the poet Gerd Stern, the electrical engineer Michael Callahan, and the painter and multimedia artist Steve Durkee.
Their mantra was "We are all one," and they worked and lived in a "Psychedelic Tabernacle" in an old church in Garnerville, in the Hudson Valley of New York. [4] In his Dictionary of the Avant-Gardes, literary critic Richard Kostelanetz has noted of USCO:
Their masterworks were kinetic Environments . . . filled with paintings, objects, audio, slides, films (sometimes looped), colored lights, and a pulsing strobe light . . . . The one I remember best, and which also influenced many artists who saw it, was at the Riverside Museum in Manhattan. It was filled with elemental symbols and materials: male and female, heartbeats, and seven spheres representing seven planets. "We also had five elements," Durkee told me. "We had sand in the box in the middle; fire in the candles; we had air; we had water in the fountain around the periphery of the column, which was also the lingam inside the yoni—a psychosexual situation. There was an "om" tape playing on a stereo tape recorder. "Om" was the original sound of the universe. What we had in that room, in short, was everything that is. [5]
When Mekas returned from Lithuania for the final evening of the month-long festival, he walked into the overcrowded lobby to find many TV cameras and reporters hovering around Mike Wallace of 60 Minutes, who was conducting a live CBS News interview with Senator Ted Kennedy. Brockman recalls a visibly annoyed Mekas walking up to him and presenting him with a handwritten note informing him that his services were no longer required.
The back story is that there was a tension between various factions involved with the Cinematheque. Mekas was an advocate of the highly eroticized theatrical presentations of Jack Smith's "Flaming Creatures," Charles Ludlam's "Ridiculous Theatrical Company," and John Vacarro's "Theatre of the Ridiculous." Brockman had no problem with the content of these theatrical events, but he did have a serious problem with the unprofessional attitude of some of the participants. On the night of the 1965 blackout, with the Cinemathque (and the entire neighborhood) in the dark, Jack Smith went beserk and began throwing chairs aimed at Brockman's head. Tally Brown, a reputable and serious actor who was a very large woman, appeared onstage with another actor one third her size, in a "plural garment." But as was the case at certain Cinematheque events, the actors went off script, and Brown, in a huff, imperiously stomped off the stage, having forgotten that her diminutive fellow-actor was bound to her and being dragged off as well.
On December 4th, The New Yorker published the festival's first review:
The Film-Makers' Cinematheque, a society of avant-garde film-makers, with headquarters at the Astor Place Playhouse, devoted last month to something called the New Cinema Festival I, which was described in a prospectus as "a survey of recent experiments to expand the dimensions of cinema" through the use of "multiple screens, multiple projectors, multiple images, inter-related screen forms and images, filmdance, moving slides, kinetic sculptures, hand-held projectors, balloon screens, video tape and video projections, light and sound experiments." We have always had a weakness for ambitious prospectuses, so when we read this one we headed for the Astor Place Playhouse to take in a representative sample of Festival programs. We came away convinced that the Cinematheque is fulfilling all its promises, and then some.

.… As the New Cinema Festival was getting into full swing at the Playhouse, another survey of work by independent film-makers was being screened uptown in the Museum of Modern Art. Many of the best-known experimental film-makers were represented in both places, but the Museum's selections went back as far as 1957, and all were shown on a single screen, from a single projector, and used either black-and-white or color film. Many of the movies, already regarded as classics in the field, have been giving fits to local police, college authorities, and conventional audiences for years, and the Museum's monthly calendar for members carried a special warning: "These films are not suitable for children." But, compared to what was happening downtown, the films looked as old-fashioned, as early-twentieth-century, as all those paintings by Picasso and Matisse on the walls upstairs.
Writing in The Nation, Howard Junker reported:
Brockman has already earned a page in cinema history by explaining that the Underground film makers are not, after all, making movies. Whereas Mekas has consistently refused to acknowledge the constraints of necessity, Brockman says, straight out: "The Underground film makers are artists. And they happen to use film. But they are not even trying to duplicate Hollywood. Film is just the most appropriate medium for what they want to say." Brockman documented his understanding of the new possibilities with the November-long Expanded Cinema Festival which featured a couple of dozen events with multiple projections and with film-plus-live-action. [6]
Brockman remembers:
The date was September 4, 1966. I was sitting on a park bench on Labor Day weekend in Easthampton, Long Island, reading about myself [in] the New York Times Sunday Arts section. I was wondering if the article would get me fired from my job at the New York Film Festival at Lincoln Center, where I was producing "expanded cinema" events. I was twenty-five years old. New and exciting ideas and forms of expression were in the air. They came out of happenings, the dance world, underground movies, avant-garde theater. They came from artists engaged in experiment. Intermedia consisted more often than not of nonscripted, sometimes spontaneous, theatrical events by artists in which the audience was also a participant.

I arrived at this spot after managing the Film-Makers' Cinematheque, the home for underground cinema in 1965, where my mandate had been to produce a festival that expanded the form of cinema. I commissioned thirty performance pieces by world-class artists, dancers, poets, dramatists, and musicians. They were free to do anything they wanted, the only stipulation being that their piece incorporate cinema.

The result was the Expanded Cinema Festival, and it received major media attention. Within a year there were two Life covers and a New York Times Magazine cover on derivative works. Intermedia, the word I . . . used as my logo, was hot.A number of legendary art world figures became interested in the genre. Some of the people I worked with during that period included visual artists Les Levine, Claes Oldenburg, Robert Rauschenberg, Andy Warhol, Robert Whitman; kinetic artists Charlotte Moorman and Nam June Paik; happenings artists Allan Kaprow and Carolee Schneemann; dancer Trisha Brown; filmmakers Jack Smith, Stan Vanderbeek, Ed Emshwiller, and the Kuchar brothers; avant-garde dramatist Ken Dewey; poet Gerd Stern and the USCO group; musicians La Monte Young and Terry Riley; and, through Warhol, the music group Velvet Underground. [7]
Gerd Stern recalls:
After a while, we were kind of getting out of overload, and we felt that we had freaked out too many people. . . .Now what we did is we would build up to overload, then from overload we would come down to a meditational transformation and just [hums] "ommmmmmmmmm." There would be these hundreds of images just multiplying and overloading and sounds. Eventually the only image there would be on a big display—a CRT [cathode-ray tube] monitor—an oscilloscope sine wave which looks like the infinity sign or a Moebius loop—just dancing for fifteen minutes just very low "ommmmmmmmmm." It would cool everybody out; it was our intention to excite people and to give them the multiplicity sensation and then to bring them back to unity. It worked beautifully; it was amazing.[8]
Harvard-MIT Art/Science Meeting

Brockman soon received a phone call from two notable scientific figures: Arthur K. Solomon, professor of biophysics at Harvard Medical School, and Walter Rosenblith, professor of communications biophysics at MIT. Both were close friends and colleagues of Norbert Wiener, who had died the year before, and Rosenblith would contribute an Afterword to Avon Books' 1967 edition of Wiener's The Human Use of Human Beings.
They told Brockman that they were intrigued by the articles in The New Yorker and The Nation reporting on the "expanded cinema" festival and the connection between the artists in the New York art world and Wiener's pioneering work on cybernetics. They asked to meet. The phone call resulted in an unprecedented art/science event, after Solomon asked Brockman to put together a group of avant-garde artists to come to Cambridge for a two-day seminar with Harvard and MIT scientists; besides Solomon and Rosenblith, these included Harvard applied mathematician and AI pioneer Anthony Oettinger and MIT electrical engineer Harold "Doc" Edgerton, inventor of ultra-high-speed, stop-action, stroboscopic photography. The artists in the group included Ken Dewey and Terry Riley of Theatre X, and Gerd Stern and Michael Callahan of USCO. The meeting was the first art/science event of its kind, occurring almost a year before Robert Rauschenberg and Billy Klüver's 69th Regiment Armory show, "9 Evenings: Theatre and Engineering," staged in October 1966.
"The World" and the New Age of Disco
Michael Myerberg, the Broadway producer known for his innovative Broadway production of Waiting for Godot, owned a large, abandoned airplane hangar at Roosevelt Field in Garden City. In 1965, he asked Brockman to transform the space into a gigantic intermedia discotheque. The result was an intermedia kinetic environment with dozens of channels of audio and visual inputs, featuring state-of-the-art electronic technology including Doc Edgerton's strobes bouncing their rays of light against a twirling mirrored globe consisting of diffracted glass.
Brockman brought in Andy Warhol to be the face of "Andy Warhol's World," and he retained the USCO group to design the audio-visual aspects of the project and handle its overall execution. Michael Callahan of USCO described the environment to Artforum's senior editor, Michele Kuo:
There was a three-camera setup, and we had the Eidophor video projector as well; much of this equipment was actually surplus from the 1964 World's Fair. The Eidophor was incredibly complex—NASA used it at Mission Control: The image was formed by an electron beam on a rotating disc coated with oil, and light from a 2,500-watt xenon bulb was diffracted off the image onto the screen. In The World, three TV-camera operators would zoom in on people dancing and project this on the big screen. And they could do a disorienting visual mix of fading, juxtaposing the images. This was quite something at the time. The Eidophor was as brilliant as 35-mm film—a huge, bright, crisp, immersive image. And on each side of the Eidophor screen was a 16mm film, from beautiful Philips projectors. There were also nineteen slide projections on peripheral screens; these were all controlled from a console I built, largely from salvaged IBM computers.[9]
A week before the launch, Warhol backed out, over money issues with Myerberg. Nevertheless "The World," immediately dubbed "the first discotheque,"opened to instant acclaim and was featured on the May 27, 1966 cover of Life announcing "New Madness at the Discothèque."
According to Life:
To enjoy the latest thing in discothèques, you had better wear ear plugs, dark glasses and shin guards. Otherwise, you may be deafened, blinded and bruised in an electronic earthquake that engulfs you completely in an experience called "total recreation." It has developed out of the tamer discothèque clubs, and its common ingredients are blinking lights that look like Broadway signs gone berserk, canned or live music, dancing and far-out movies flashed on small screens. One place has a boutique, where you can buy nutty clothes to wear so you really fit into the picture. In these new clubs everybody looks like a kook in a Kubla-Khanteen.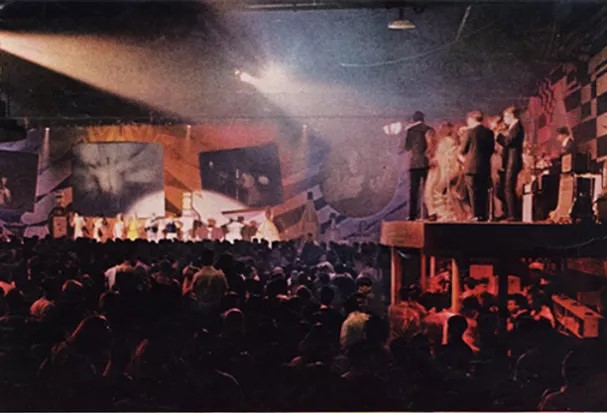 The World club, in Garden City, N.Y. While the band plays on raised stage at right, a TV camera throws images of dancers on center screen and slides appear on side screens.
Intermedia Kinetic Environments
The term "Intermedia" came into use in 1966. Dick Higgins and Brockman, both regular attendees at the dinners with John Cage, began to use the term.
Higgins was not alone, for around the same time, John Brockman began using the term for the Expanded Cinema festivals he organized at Film-Makers' Cinematheque in New York. While Higgins' essays promulgated the term among artists and scholars, Brockman's work helped bring the term to wider use among film-makers, surfacing to address the larger public in a New York Times article ("So What Happens After Happenings?") that appeared shortly after Higgins' essay [10] was published. [11]
This led Brockman to coin the phrase "lntermedia Kinetic Environments," a reflection on the nonlinear relationship between input and output in which an oscillation occurs and the individual is very much a part of the creation of the reality.
"These people traffic in experience, not objects or products," Brockman told a New York Times reporter. "Their performances result from an awareness of the reality inherent in the new technologies. Their function is to make visible the perceptions of science. They use the environment as an art form and have abandoned the notion of art as metaphor to deal with man in time and space." [12]
On Sunday, September 4, 1966, The New York Times profiled Brockman in the Arts section; the piece, by Elenore Lester, was titled "SO WHAT HAPPENS AFTER HAPPENINGS?":
"Hate Happenings. Love Intermedia Kinetic Environments." John Brockman is speaking—partly kidding, but conveying the notion that Happenings are Out and Intermedia Kinetic Environments are In in the places where the action is. John Brockman, the New York Film Festival's 25-year-old coordinator of a special events program on independent cinema in the United States, plugging into the switched-on "expanded cinema" world in which a film is not just a movie, but an Experience, an Event, an Environment. This is a humming electronic world, in which multiple films, tapes, amplifiers, kinetic sculpture, lights and live dancers or actors are combined to Involve Audiences in a Total Theater Experience. Unlike Happenings, which often involve audiences in complicated relationships with plastics, bottles, sacks, ropes and other objects, Intermedia Kinetic Experiences permit audiences simply to sit, stand, walk or lie down and allow their senses to be Saturated by Media.

No Way Out

"You can't escape from an Intermedia Kinetic Environment the way you can from a play or any art form that reaches you through language," says Brockman. "This is primary experience. It takes place in a 360-degree environment." Brockman, who fully accepts Marshall McLuhan's "the medium-is-the-message" thesis, believes that full exposure to I.K.E. is positively "therapeutic."

When he was selected by New York Film Festival Director Amos Vogel to work with him on the special events program, Brockman immediately thought in terms of helping to bring this farthest-out development in the film-art-dance-music world before a public "that really doesn't understand how our world has changed." When the festival starts at Lincoln Center on Sept. 12, four of 27 special events will be concerned with this area of film experimentation. The other programs cover a wide range of aspects of independent filmmaking from the cinema vérité work of Ricky Leacock and Albert and David Maysles to poetic-impressionistic works and experiments involving the physical aspects of vision.

But how came Brockman, pink-cheeked, shiny-eyed, fresh out of business school, a traineeship at Bloomingdale's and involvement in a leasing corporation, to the world of artistic experimentation where in one year he has been largely responsible for bringing the underground cinema into the light of day and promoting an unlikely marriage between mixed media and commercial discothéques—a marriage consummated when USCO (Us Company), a group of poets, artists and engineers, designed an "environment" for the World, a teen-age night club on Long Island. "All accident. I did what I wanted," says Brockman. "After that it was logical thinking. That I learned at business school."

Brockman was enmeshed in finance and knew practically nothing of media outside of The Wall Street Journal when his friendship with Off-Off Broadway actor Kevin O'Connor led him to an interest in theatrical activities at St. Mark's Church-in-the-Bowery. He and O'Connor suggested to Ralph Cook, director of the church's art program, that a showing of the work of young independent film-makers might be interesting. The thing caught on. But no one was more caught by it than Brockman himself. In the work of the underground film-makers, the young businessman found a soul the computers lacked. "Money is just an abstraction. These people were doing something important. They are artists. They see through years of conditioned responses." The barriers of his own conditioned responses fell like the stock market. "Movies? I had loved them—Westerns, foreign films, all kinds of Hollywood films. But this was Something Else!"

A New Wave

Dominating the far-out scene at this time (which will undoubtedly go down in film history as the first period of the new American cinema of the 60's) was the beat type of filmmaker like Jack Smith, Ron Rice and Andy Warhol, whose work projected a wry, personal social criticism, using everything from pathos to put-on to point up modern man's alienation from his society, from his own body and soul. However, this programatically naive, home-movie approach represented only one strain in the new cinema. Other filmmakers were more concerned with extending the range of film-making through technical innovations such as the use of multiple screens and projectors, video tapes, and light and sound experiments. It was this aspect of the new work that most fascinated Brockman. Becoming connected with the Film-Makers' Cooperative, he promoted a week-long festival that brought widespread attention to the group.

Since then, intermedia presentations by Robert Whitman have been given at the Martinique Theater and at Circle-in-the-Square, and a Whitman work was shown before an invited audience at Easthampton, L.I., last weekend. Although Circle audiences have displayed amusement, bafflement and hostility, the art-oriented audience of Easthampton was enthusiastic about a "theater piece" based on a watery theme—penguins, a boat, a strange inflated whale-like object, amplified water sounds and people wrapped in plastic coverings that made them appear to have emerged from the depths of the sea. The work will be given as the final presentation of the special events program at Lincoln Center on Sept. 23.

Brockman feels sure that exposure to Intermedia Kinetic Environments like these will change people's perceptions. He finds it difficult to describe exactly from what to what ("You just have to experience it. The whole point is that it cannot be told in words.") In any case, he is sure the change will be for the better. "After all, we're living in the second half of the 20th century, and for all most people know we may as well be in the 16th. Only the hippest, most aware artists are able to make a statement about our world today."
4th New York Film Festival, September 12-22, 1966
Amos Vogel, director of the New York Film Festival at Lincoln Center, hired Brockman to develop special projects for the 1966 Festival—especially, to screen new films by a younger generation to be premiered the same week that the main theatre screened new mainstream films by world-famous directors such as Godard, Pasolini, and Buñuel. As a result of his scouting activity, Brockman visited the dorm room of an NYU film student and watched his short film It's Not Just You Murray! (1964), which Brockman selected for the festival, giving Martin Scorsese his first public screening.
Warhol and Bob Dylan at the Factory
Andy Warhol's Factory, on East 47th Street, was the scene of 1966. On any given day, the Factory would be packed with socialites, heroin addicts and amphetamine freaks, art dealers, movie stars, and "famous" people such as Edie Sedgwick, Paul America, and Nico. Yet the Factory was very much a workplace: At the center of the large loft, Warhol and his close collaborator, Gerard Malanga, worked tirelessly, mostly on the floor, on new silk-screened images.
Warhol would often be in the corner of the large loft, filming a "screen test." Brockman had been working with Warhol on an ongoing initiative to distribute Warhol's movies to a wider commercial audience, and he made it a point to stop by the Factory on most days. It was during this period that The Event occurred—i.e., Bob Dylan's much-anticipated first visit to the Factory to meet Warhol. When the elevator door opened and Dylan walked in, Warhol and Brockman were talking together near the entrance, in front of a ladder. The photographer Nat Finkelstein happened to be on the scene with his camera and took this photo.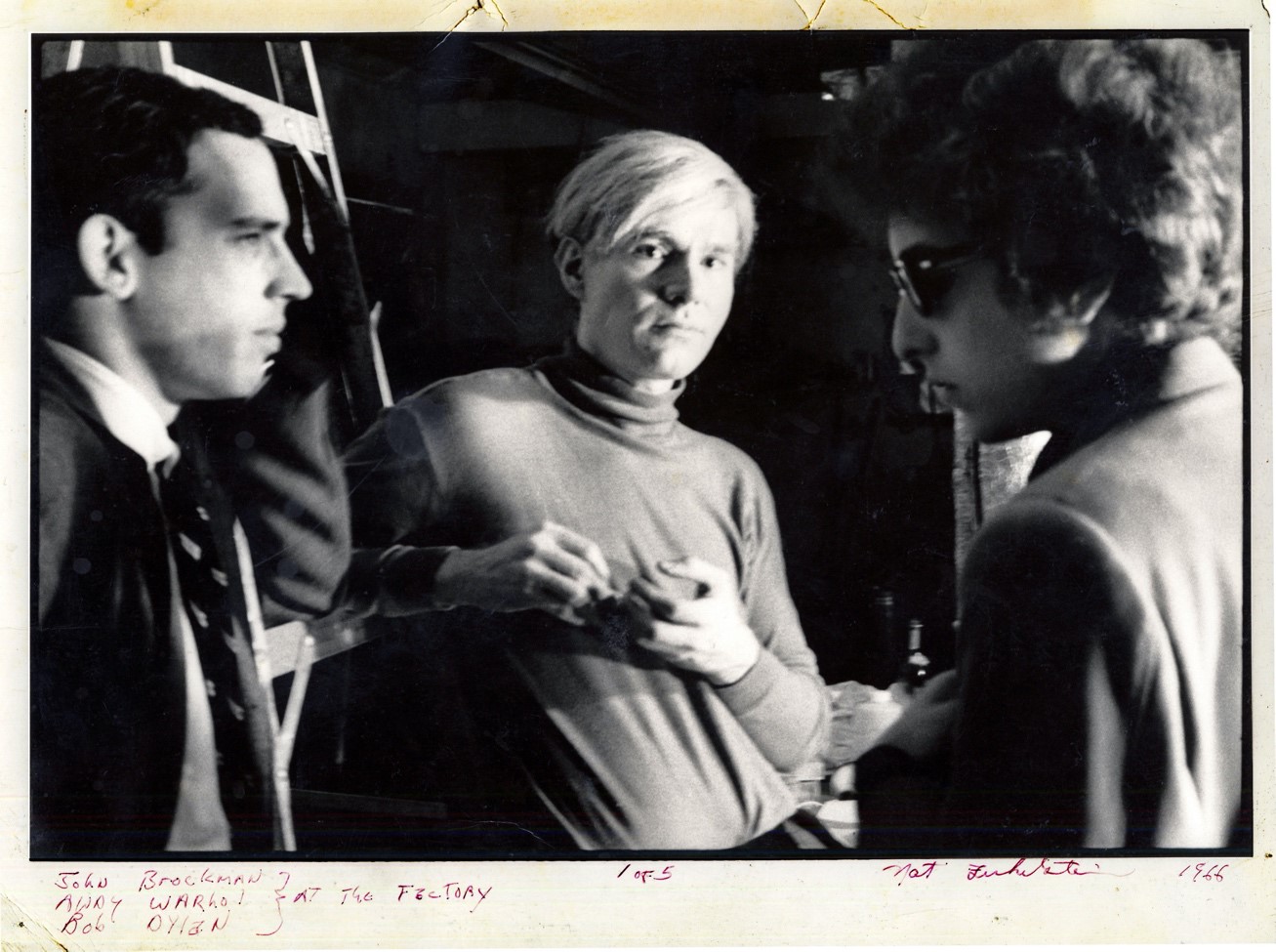 John Brockman, Andy Warhol, Bob Dylan at the Factory, 1966
Photograph by Nat Finkelstein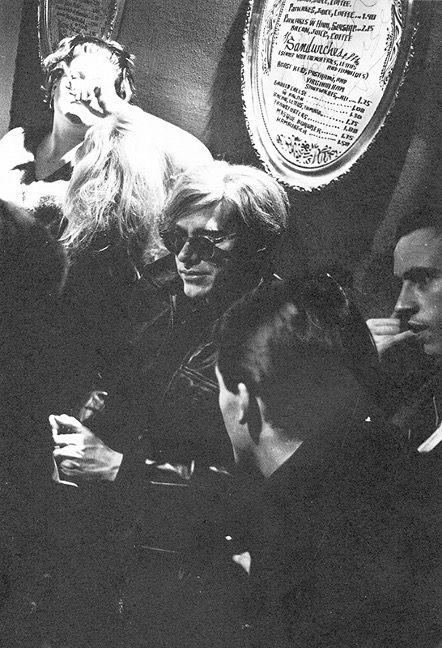 Briggitte Berlin, Andy Warhol, Gerard Malanga, John Brockman, 1967
The Jewish Museum's "Lower East Side" Show, 1966
The Village Voice wrote that the opening night event that Brockman produced in collaboration with USCO for the Jewish Museum's "Lower East Side" show, was "the craziest" embodiment of "the first days of disco." [13]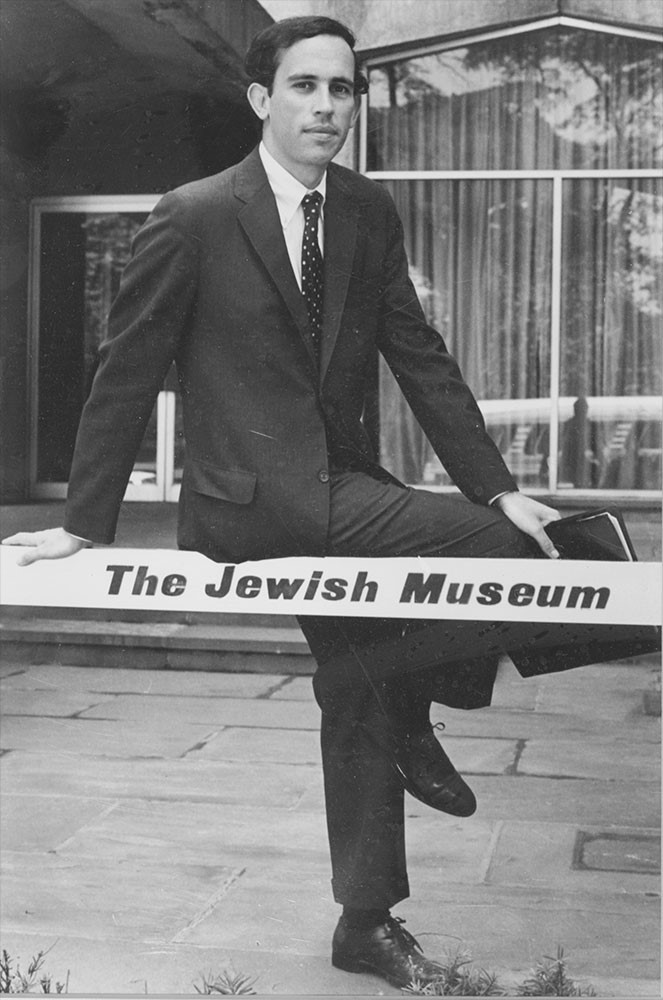 The show featured an aural environment, executed by USCO, featuring a 14-channel media mix which attempted to capture experientially the atmosphere of the Lower East Side through light, and the actual sounds from the lower east side during the 1910s and 1920s.
The New Yorker ran a brief announcement: "Jewish Museum: Fifth Ave, at 92nd St.—'The Lower East Side: Portal to American Life,' a display of photographs, posters, and films, and a group of paintings and drawings (by George Bellows, John Sloan, and Joseph Stella, to name a few), documenting a chapter of American-Jewish cultural and social history from 1870 to 1924; also included is a mixed medium environmental effect by John Brockman Associates and USCO."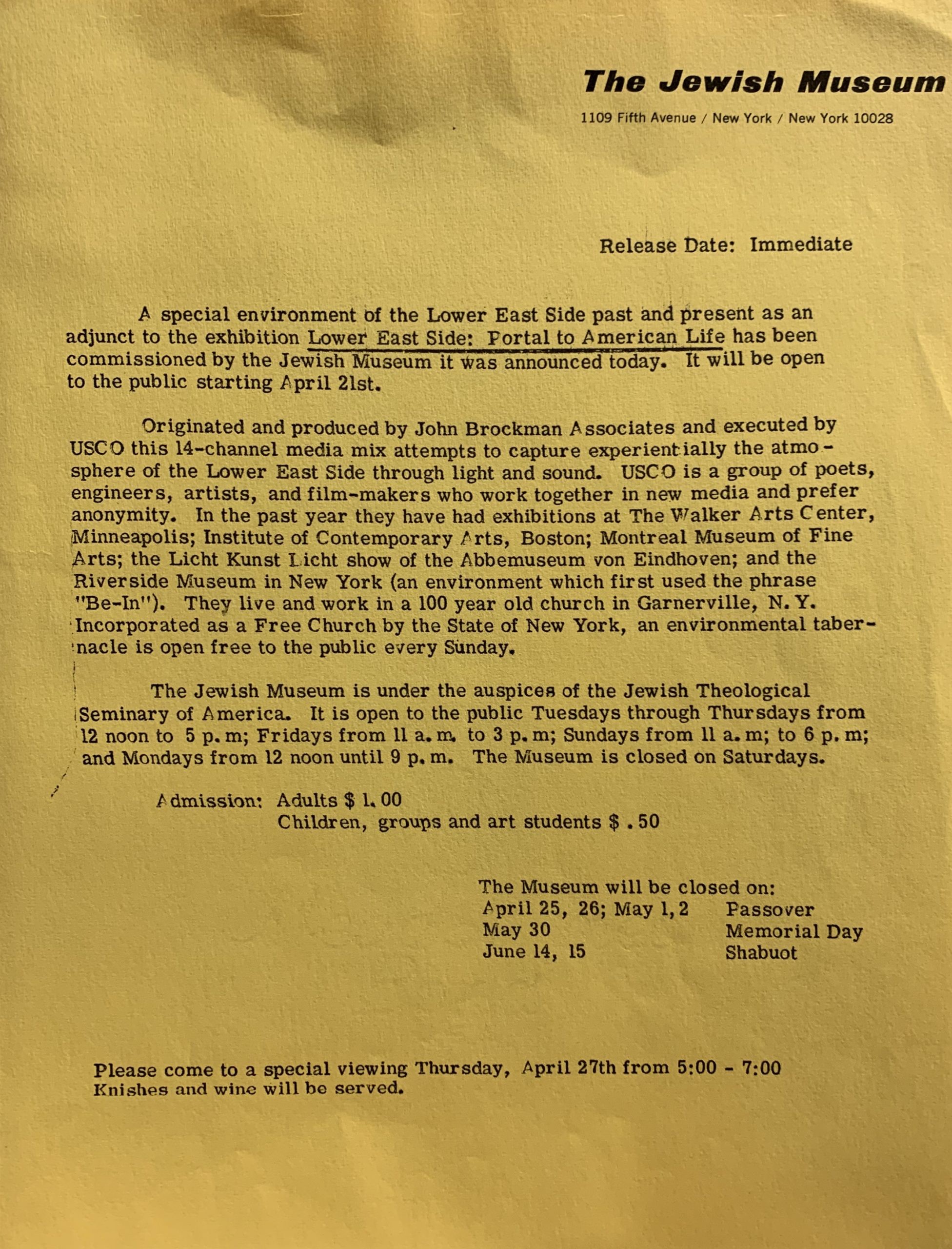 The Youth International Party (the Yippies)
Through his friendship with radical organizer Abbie Hoffman, Brockman was invited to be a founding member of a new activist group called the Youth International Party (Yippy), whose first meeting was held at Hoffman's apartment on December 31, 1967. The other founders were Stew Albert, Bob Fass, Paul Krassner, and Jerry Rubin. "It was revolution for the hell of it," Brockman recalled.
"It was theatre, throwing money off the balcony of the stock market and watching these millionaires diving and fighting for dollar bills. Trying to levitate the Pentagon." [Brockman] was attracted to their Dada-esque tactics to overthrow established authority, but felt the political posturing was "beneath what artists should be doing." He parted ways with the Yippies, but stayed connected to the radical left, regularly visiting his friend Huey Newton, chairman of the Black Panther Party, in Oakland, California. [14]
In 1974, Hoffman, after having plastic surgery to alter his appearance, went underground until 1980, posing as an environmental activist under the assumed name of "Barry Freed." On his return in 1980, Hoffman spent his first evening in New York having dinner with Brockman, who asked, "How did living as Barry differ from your life as Abbie?"
"When Barry said something at a dinner party," Abbie responded, "nobody listened."
Intermedia '68
Brockman organized and produced "Intermedia '68—A Festival for New York State," with support from the New York State Council on the Arts and the National Council on the Arts. Behind the scenes was Rockefeller Foundation executive Boyd Compton, who was instrumental in convincing New York State to get involved.
Over a period of two months, twelve artists presented their work at twelve different art institutions across the state, including MoMA and the Brooklyn Academy of Music—a total of 144 events, comprised of happenings, electromedia theatre, space-time art, ecumenical technology, kinetic environments, action theatre, acoustic space, mixedmedia, dance, and sound construction.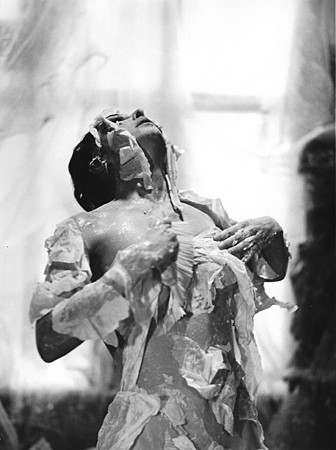 Carolee Schneemann
Participating artists were Remy Charlip, dancer/choreographer; Aileen Passloff, dancer/choreographer; Al Carmines, composer (and minister of Judson Memorial Church); Carolee Schneemann, painter and one of the early practitioners of environmental theatre; Ken Dewey, pioneer happener with a background in theatrical arts; Dick Higgins, poet and Fluxus founder; Allan Kaprow, happenings artist; Les Levine, artist and "media sculptor"; Nam June Paik, video pioneer; Terry Riley, musician/composer; Trisha Brown Schlichter, dancer; and Aldo Tambellini, artist and filmmaker.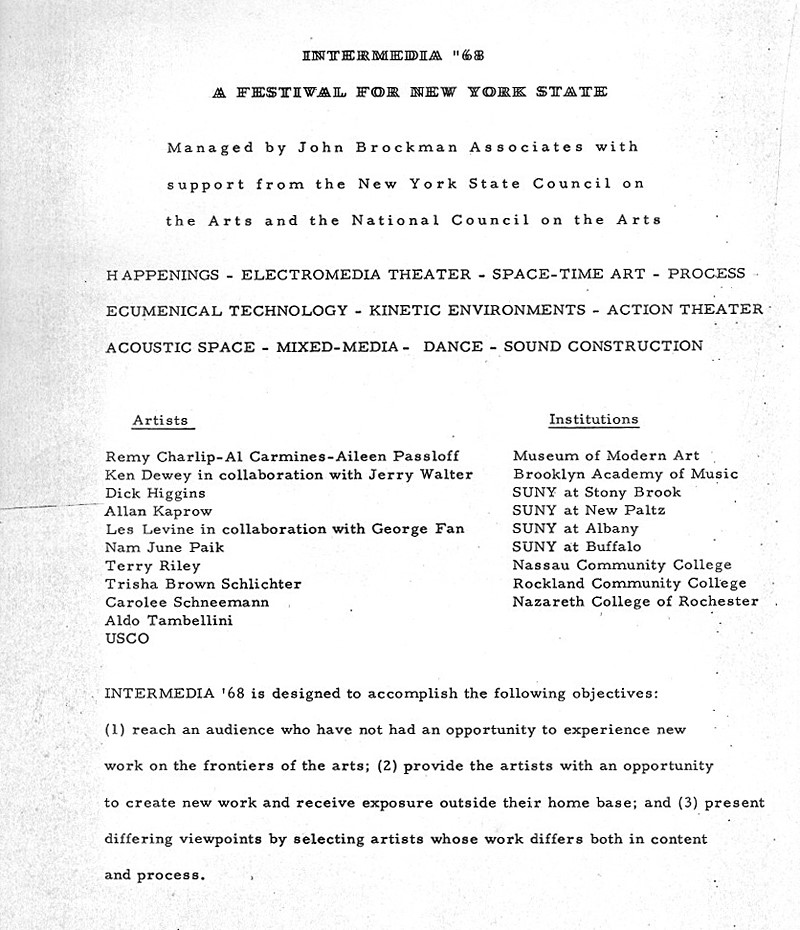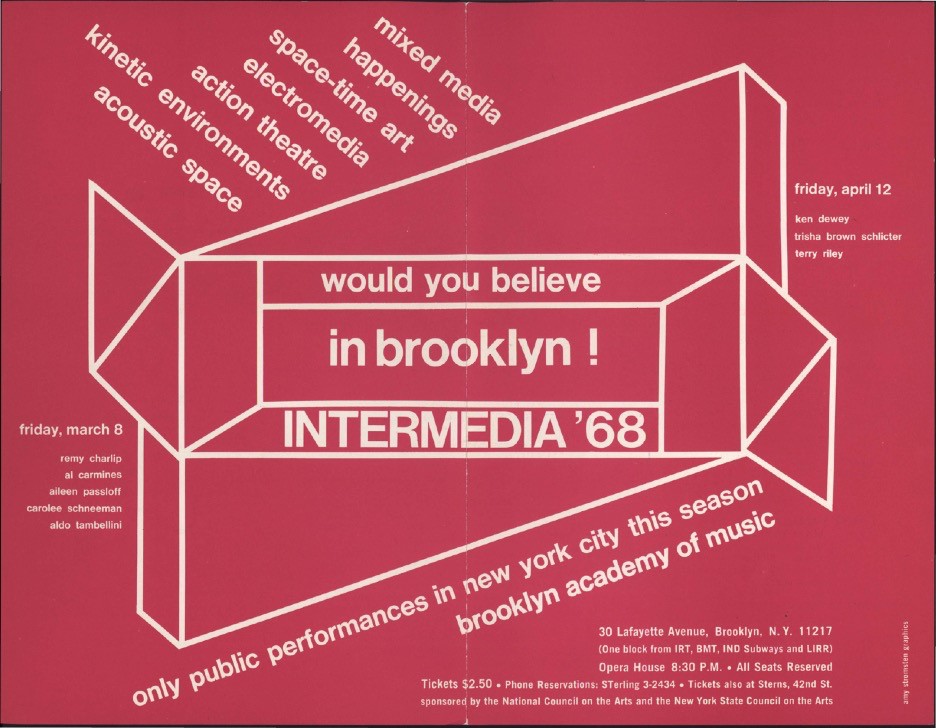 The Monkees' Movie, "Head"
In 1968, Brockman and his friend and colleague Gerd Stern were contacted by Hollywood producer Bert Schneider and his partner, director Bob Rafelson, who asked them to consult on a movie they wanted to make with the Monkees—Head, the first movie in a six-picture deal they had with Columbia Pictures under the banner of BBS Productions (Bert Schneider, Bob Rafelson, and Steve Blauner). In the late '60s, the Monkees, through their TV show, records, and merchandise, were the among the biggest acts in show business.
In his 1996 oral biography, Gerd Stern recalled:
When I had been working with John Brockman in New York, we got a lot of publicity—The New York Times Magazine, and there was national and international interest in our work. People would call up and ask us things. One time we got a call from Hollywood from Bert Schneider and Bob Rafelson, asking us if we would be interested in consulting with them about a project that they were doing at the time. Bert is the son of the former head of Columbia Pictures, Abe Schneider. A very substantial force in the industry. They met us in New York, and they explained to us that they were doing this film with the Monkees, and it was a very far-out film. They were both big heads. Mucho smoke, in quantities that were impossible for me to even conceive of. The Monkees were not exactly what we thought of as our kind of culture, but they brought us out and paid us royally. John got the lion's share: he wound up with a yellow Jaguar sports car out of this gig. [15]
Brockman, who was not into the Hollywood lifestyle, declined at first. A year later, Schneider and Rafelson reappeared at a time when he needed a payday. Their movie had been made, and now they wanted advice on how to market it. When they asked Brockman to a screening, he agreed to watch the movie under the condition that they pay his $1,500 consulting fee (a) in advance and (b) in cash.
Schneider and Rafelson, both entitled golden boys at the pinnacle of the Hollywood elite, were not used to this kind of treatment, but, oddly, they greatly admired Brockman's chutzpah. Soon, Brockman and Stern were on a plane to Hollywood to spend a week consulting with Schneider and Rafelson on how to market their interesting but quirky movie to the public.
Stern decided that the movie would be called Head, and the campaign would be built using the image of Brockman's head—the irony being that he had nothing to do with the actual movie.
At Columbia's Burbank studio, Brockman shot a one-minute film of his head, but instead of using the standard speed of 24fps (frames per second) to which audiences were accustomed, he shot the film at 16fps, which intentionally altered the perception of how the audience experienced the movie.
At the 16fps speed, Brockman's only gesture, an occasional blink, was, by design, slightly out of sync. Although barely noticeable to the viewer, the effect was enough to drive some people crazy. The trailer was silent; the word "Head" flashed on and off for about a second, every few seconds or so. The one-minute clip became the trailer and the basis for the TV campaign and commercial.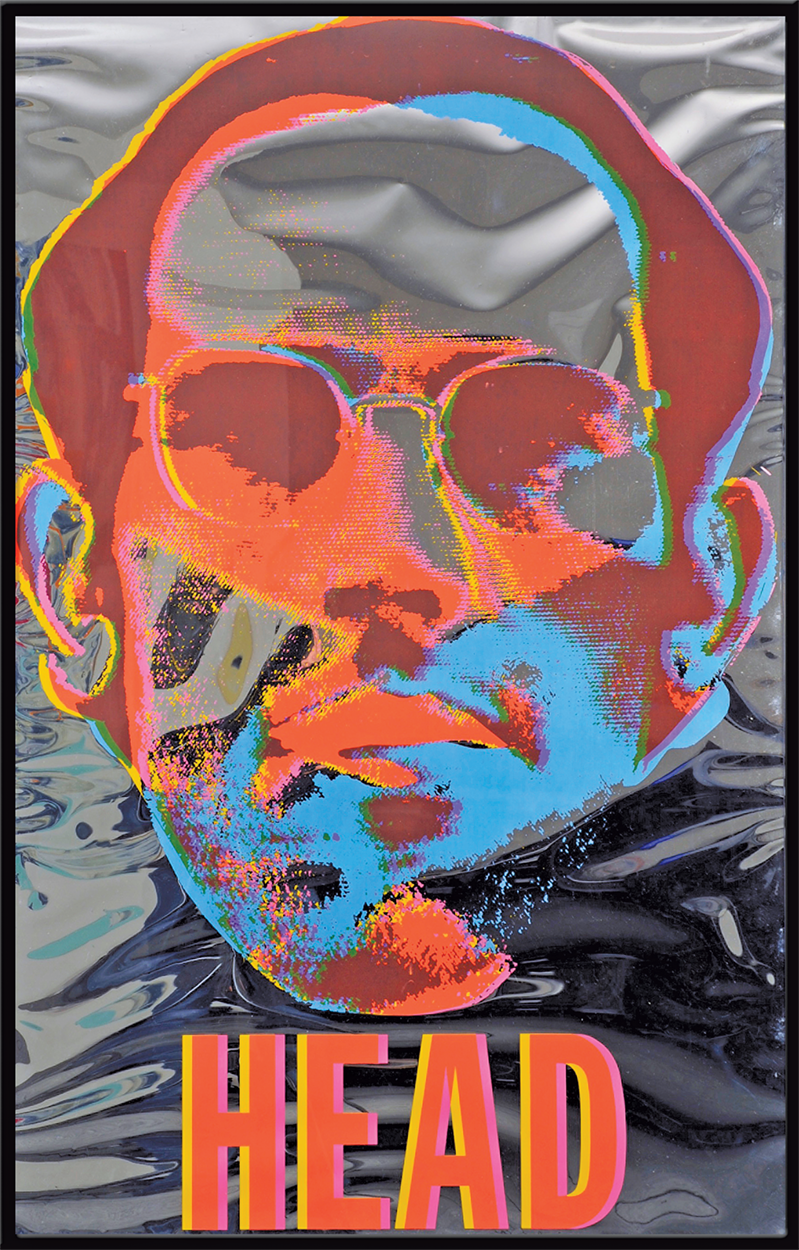 John Brockman (American, born 1941)
Judy Stern
Head 1969
Poster for a film directed by Bob Rafelson
Silkscreen on aluminized Mylar
Gift of Columbia Pictures, 1969
The metalyzed mylar poster for the movie—on which Brockman collaborated with Judy Stern—is a collector's item and part of the permanent collection of the Museum of Modern Art. In this version, the viewer sees his or her own head reflected in the silkscreened image. The same applies to the cover for the record album of songs from the movie. The press missed the point, but the art world certainly got it.
For the movie poster, Brockman's approach was influenced by the conceptual artists he was working with. He ran the clip as a video, photographed the TV screen, and cropped the image. The image that blanketed the nation—from subway posters in New York City to Sunset Strip billboards in Hollywood and full-page ads in all the major papers, isn't of Brockman's head but rather a cropped photograph of a TV set in Burbank, California.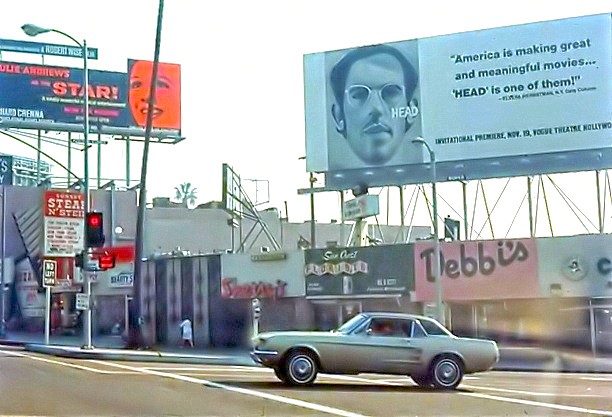 Columbia spent millions on the ad campaign. At one point, Brockman asked Schneider why Columbia Pictures was paying him vast sums of money, far beyond what he had a right to expect.
"Look," Schneider responded, "I have a new production company, and this is the first of six movies we are doing with Columbia. My father is chairman of the board of Columbia. My brother is the president of the studio. But the movie's a bomb. You know it, and I know it. So, when it bombs, I pick you up, and together we go to Columbia, walk into my father's office, and then I point at you and exclaim: 'Brockman!! You will never work in Hollywood again'—and I get to make the rest of my movies!"
Nonetheless, a year later, Brockman was seated at a table with Abe and Bert Schneider, their spouses, and Jack Nicholson at the celebratory dinner in New York City that followed the opening of BBS's second movie, Easy Rider, one of the great successes in Hollywood history.
Next up for BBS was Bob Rafelson's Five Easy Pieces. And then The Last Picture Show. But Schneider was right: Brockman never worked in Hollywood again.
There was a subplot, which only two people were aware of. Bert Schneider, who by this time had become the king of "the New Hollywood," was a Machiavellian character. After hiring Brockman to work on Head , he explained his real agenda: "Your job is to assassinate The Monkees," he told Brockman. Schneider, who had grown up in an atmosphere of privilege and wealth, was tired of living the kind of conventional life expected of him. He wanted out. And the way to make that happen was to rid himself of The Monkees. And that's just what happened.
Scott Confidets and General Electric
Some years later, in a profile of Brockman, Wired magazine recalled these antics, reporting that they
prompted a fateful call from a business-school pal who was an executive at Scott Paper. He asked Brockman to produce a multimedia presentation to motivate the lethargic sales force of Scott's Confidets, a sanitary napkin. Brockman responded, "My fee is $15,000," a sizable amount for a directionless hippie with no consulting experience. Scott Paper hired him despite the fee, or perhaps because of it—a moment that taught Brockman the value of playing hard to get.

"It's amazing how tough people will think you are just for saying no," he says.

The Confidets performance . . . motivated, or perhaps just terrified, the Scott team into action, prompting an upward spike in sanitary-napkin sales. Brockman was seen as a boy wonder; he was profiled in The New York Times , and soon he became one of the most in-demand twenty-somethings in corporate America. Companies like General Electric and Gulf Western hired him to do his intermedia thing. [16]
Brockman and USCO were also commissioned by General Electric to prepare an intermedia report on a seminar conducted by GE's Lighting Development Group. The report, printed on plastic sheets, was inserted into a giant light bulb equipped with a strobe light. The strobe, adjustable to any speed from a slow pulse to a rapid flicker, turned the business of reading the plastic sheets into something of a psychedelic experience. "The intent was to violate the ritual of a report," declares Brockman. "Executives go to sleep with reports. We had to make the point that 'Process is our most important product.'"
By the Late John Brockman
Brockman's first book, By the Late John Brockman, was published by Macmillan in January 1969. The first sentence was "Man is dead." Reception was mixed. ("I found this impenetrable," one reviewer posted on Amazon.) In a foreword to its re-publication in 2014, Brockman's colleague Hans Ulrich Obrist, curator of the Serpentine Gallery in London, was more forthcoming:
In the first edition of By the Late John Brockman, it is not only the content that is highly experimental, but also its format and layout. Each page contains a single paragraph comprised partly of quotes from works by figures from Marshall McLuhan to Ludwig Wittgenstein, Samuel Beckett and ee cummings, that is disconnected from its predecessor. . . . Pre-empting the ebook by many decades—or conversely, recalling ancient scrolls—the first edition was printed on one side of the page only. Brockman had told his editor at Macmillan: "It is obscene to print on both sides of a page."
Georg Diez of Der Spiegel observed that the first edition "made [Brockman] briefly known, then it was forgotten. It was too early, too radical, nobody wanted to say goodbye to humans, at least not in the literary milieu." [17]
Nevertheless, a year later, Holt Rinehart Winston published his second book, 37, an examination of Heisenberg's theory of indeterminacy.
The 1970s
The Cybernetic Idea
By 1971, Brockman had established himself in what he considered to be the most important scientific revolution of our time: the cybernetic idea, which came out of work in the 1930s and 1940s by Alan Turing, John von Neumann, Claude Shannon, and Norbert Wiener. The cybernetic idea set the stage for the digital revolution.
According to anthropologist Gregory Bateson, "The cybernetic idea is the most important abstraction since the invention of Jesus Christ." We were now living in "a world of pattern, of order, of resonances in which the individual mind is a subsystem of a larger order. Mind is intrinsic to the messages carried by the pathways within the larger system and intrinsic also in the pathways themselves." [18]
Brockman has asserted:
In this new radical epistemology, Ockham's Razor meets Gödel's Proof and the fabric of our habitual thinking is torn apart. Subject and object fuse. The individual self decreates. Reality passes into description and thus becomes invention. Such ideas, which appear destructive, liberate, allowing us to lay waste to the generalizations of previous epochs, which we decreate by getting through the history of our words. As Wallace Stevens wrote: "The words of the world are the life of the world. " [19]
While John von Neumann, Claude Shannon, and Norbert Wiener were concerned about systems of control and communication of observed systems, their colleague Warren McCulloch wanted the new cybernetic discipline to be inclusive of the mind.
It was Gregory Bateson and Margaret Mead, married at the time, who inserted the missing cognitive element into the conversation and made the connection to the social sciences. They brought their anthropological fieldwork to bear on the conversation about patterns and processes, or "the pattern which connects." [20]
They called for a new kind of systems ecology in which organisms and the environment in which they live, or which they study, are one and the same—henceforth to be considered as a single circuit. Bateson believed that the cybernetic explanation was the critical intellectual advance of the last two thousand years. ("[T]he fabric of our habitual thinking is torn apart. Subject and object fuse. The individual self decreates.") It is a world of pattern, of order, of resonances.
Around this time, spearheaded by physicist and philosopher Heinz von Foerster—editor of the five volumes of Cybernetics (1949-1953), conference transcripts representing foundational conversations in the field—the cybernetics of observed systems (1st order cybernetics) began moving to the cybernetics of observing systems (2nd order cybernetics, or "the cybernetics of cybernetics").

James Lee Byars: The World Question Center
The conceptual artist James Lee Byars was a longtime neighbor, friend, and collaborator of Brockman's. Byars had spent a number of years in Japan and had a decidedly Zen-like epistemology in which there was no distinction between art and life. While Brockman liked to ask, "What comes before performance?" for Byars performance was an exercise in the interrogative. Byars liked questions.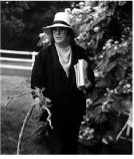 In her book First Reader, Gertrude Stein writes about Jimmie measuring Johnnie and Johnnie measuring Jimmie until the characters become meaningless and what remains is the act of measurement. She was the first writer who made integral to her work the idea of an indeterminate and discontinuous universe. Words represented neither character nor activity: they were "not imitations either of sounds or colors or emotions." [21] Language was an intellectual re-creation. Through an emphasis on such stylistic devices as repetition, she used language to deny meaning and representational concerns. As she pointed out, she would write "as if in the act of writing something were continuously coming true and completing itself, not as if it were leading to something." [22] A rose is a rose is a rose. And a universe is a universe is a universe.
It was in this spirit that James Lee Byars (Jimmie) and Brockman (Johnnie) began an intense dualogue that evolved from Byars' interest in Brockman's first book, By the Late John Brockman, and Brockman's fascination with Byars' notion of the Steins: Einstein, Gertrude Stein, Wittgenstein, and Frankenstein.
Byars believed that to arrive at an axiology of societal knowledge, it was pure folly to go to a Widener Library and read 3.5 million books. (In this regard, he kept only four books at a time in a box in his minimally furnished room, replacing books as he read them.) This led to his creation of the World Question Center in 1970, in which he planned to gather the 100 most brilliant minds in the world together in a room, lock them behind closed doors, and have them ask each other the questions they were asking themselves. The expected result, in theory, was to be a synthesis of all thought. But between idea and execution are many pitfalls. Byars identified his 100 most brilliant minds, called each of them, and asked what questions they were asking themselves. The result: 70 people hung up on him.
By 1971, Byars and Brockman were conducting a conversation during frequent walks in New York's Central Park—a dualogue consisting of communicating to each other in the interrogative mood.
Asking questions. They catalogued some of their best lines, assembled from dozens of notebooks, hundreds of handwritten pages, reduced to 100 sentences, one to a page. The privately published work is entitled: He confuses l and 2 the 200 I.Q.,by James Lee Byars and John Brockman.
Here's a sampling: [23]
He confuses l and 2 the 200 I.Q.
He likes sentences that go 100 ways at once. You can't tell where the subject is, what the subject is.
Wears his hat to deny his head.
He wants it written so that at the end of the book you can't imitate, can't possibly think of anything he's done. Written so each sentence has in all its parts an openness.
Lines that are too easy can't attract complexity: have to write for subtle people, not for the world.
Is self-conscious option enough?
Like a dream, like a vision, like a bubble, like a shadow, like dew, like lightning was his 8th name.
The book: artifice. Show them your notes.
At first sight do you perceive the full potential of a circumstance?
He can't remember it before he pays attention to it.
Thank God for the names of the body.
People pay twice for describing.
Buy my head for life, think of you only, won't think of anything else.
His product's fame.
Speaking and writing styles are always the same. Nobody can write, nobody can talk.
Dismiss yourself.
The great personal hallucination: he.
I comma the complete history of the world?
Is there an imaginary question?
He married 12 women by mail and lived with them hypothetically.
The sentence, being strong, on both sides being equivocal.
The world is so fantastic why make up?
Which questions have disappeared?
To accomplish the extraordinary, you must seek extraordinary people. That's a question.
He collected a million minutes of attention.
I'll have to think about it; I just thought about it.
It's funny to be news?
Nobody knows and you can't find out; there's no point in describing what you don't know.
Who can talk of one anymore.
He whistled e=mc2 all year long.
Just to name things.
He's the incorrigible pronoun problem.
I can repeat the question but am I bright enough to ask it?
He's not difficult, he's just not interested in you or your ideas.
What was an animal?
The brightest of all angels. His first words to God: "Give me a world to run."
Meditate the putrifying corpse.
Do all possibilities exist in any?
He's trying to hold on to his body, his life: it's a horrible experience.
If you ask for something that doesn't exist, you deserve it on the intelligence of the request.
Numbers don't count?
He's the person they pretend doesn't exist.
From fairest creatures we desire increase.
He's so in love with the cosmos that he has to pretend anger.
A single line can be a complete autobiography.
He's making his fame by saying "He's right."
He "sees" words as they are spoken (never having learned how to think).
Think yourself away?
He displayed and edited 3 people as public information.
Have we eaten of the insane root?
Epitaph: kicking the shit out of physical phenomena.
The only thing left for him is the unreal.
Men whose heads do grow beneath their shoulders.
The extraordinary god at the Japanese shrine deals with all forgotten material.
He likes sentences that go 100 ways at once. You can't tell where or what the subject is.
But these are only words.
The White House
By the 1970s, Brockman was making his mark as the first cybernetics consultant, successfully employing the ideas from the new science of cybernetics to a wide array of applications. One project he was planning involved reaching into the inner-city community to work with the serious problem that had been identified by Senator Daniel Moynihan: addressing the fact that generation after generation of black children in the inner cities were growing up without fathers.
In pursuit of this agenda, he sent letters to both the Ford and Rockefeller Foundations, in each case, to people he knew and had already worked with. In the letters, he pointed to his success in bringing new communication ideas, such as cybernetics, to seemingly intractable problems.
To his surprise, the responses from Ford and Rockefeller were scathing, accusing him of instituting a regime of "brainwashing." Shortly after, he wrote a second letter addressed personally to Richard M. Nixon, President of the United States. Within days, Brockman received a call from the President's secretary Evelyn Woods (of the "18-minute gap"), who said, "President Nixon has asked me to respond to your interesting letter and to set up a meeting for you at the White House to meet with Secretary of Defense Melvin Laird and the Joint Chiefs of Staff."
A few days later, Brockman was at the Pentagon to meet with Secretary Laird and the Joint Chiefs: JCS Chair Admiral Thomas H. Moorer; Admiral Elmo R. Zumwalt, Jr., Chief of Naval Operations; Army Chief of Staff General William C. Westmoreland; Air Force Chief of Staff General John D. Ryan; and Marine Corps Commandant General Leonard F. Chapman, Jr.
The agenda was to hear Brockman's ideas on a specific national security issue. U.S. soldiers were deployed in Vietnam, and marijuana use was widespread. The commanding officers were aware of the situation but let it pass. They were, however, adamant that smoking dope or shooting heroin on a nuclear submarine could not be tolerated.
At the Pentagon meeting, each of the abovementioned chiefs attended with a serviceman, who was a heroin addict. The White House then proceeded to hired him as a consultant on how to deal with this situation. Brockman is sometimes asked about this work and its results. Due to security issues, he can't get into specifics. Rather, his response is to ask, "How many US nuclear submarines have blown up lately?"


The AUM Conference
In 1973, Brockman was invited by Alan Watts, John C. Lilly, and Heinz von Foerster to Esalen at Big Sur, to speak at the AUM Conference (American University of Masters). Brockman's friend Hans Ulrich Obrist has described the premise of AUM: It is "comprised of those maverick intellectuals whose authority derived from their persona, ideas, and work, and not from their institutional affiliations." [24]
The goal of the 1973 conference was to study G. Spencer Brown's book, The Laws of Form. Brockman was a last-minute replacement for the keynote speaker, theoretical physicist Richard Feynman, who had been hospitalized. Brockman, who has been known to say that "Life is the theatre of one chance," jumped at the opportunity to spend a week getting to know the architects of cybernetics and talking to them about his own contemporaneous writing exploring 2nd-order cybernetics—the self-referential systems that focused on, in von Foerster's coinage, "the cybernetics of cybernetics."
It was at the American University of Masters (AUM) conference where Brockman stumbled into becoming a book agent. Everyone there was an author—some had No.1 bestsellers—but nobody had an agent. Several of them said, 'You know how to do business, why don't you take care of our books?' He did just that, and sold Lilly's book idea, officially launching his literary agency, John Brockman Associates (now Brockman, Inc.) in 1973. [25]
The Home Computer Handbook
With Edwin Schlossberg & Lynn Horton, Brockman co-authored The Home Computer Handbook (1978), the first trade book on the personal computer.
IFEL Magazine, Special Paris Issue, September 1973
In the late 1960s, the Canadian artists AA Bronson, Felix Partz, and Jorge Zontal formed an arts collective called General Idea, which explored themes such as self-mythology, spectacle, appropriation, parody, media deconstruction, an ironic interest in commerce, and the semiotics of advertising language.
The group came together in Toronto in the late 1960s, galvanized by the decade's psychedelic counterculture and experimental art practices, and its politics of protest and communal living. General Idea took aim at the myths of consumer affluence, patriarchal power, and technological progress that shaped life in North America after World War II—myths they argued were sustained by cultural forms and images that spread through society like a virus. The group's strategy, drawing from Susan Sontag's idea of camp and from the queer science fiction of William S. Burroughs, was to appropriate these cultural forms and images, exposing their power and using their viral nature to spread alternative, more subversive, messages.

General Idea's first major experiment in appropriation was their 1970–71 "Miss General Idea Pageant," in which they emulated a beauty pageant to mock the competition of the art world. Over the coming years, General Idea appropriated the mythic forms of postwar militarism, fashion, and architecture. They circulated the resulting artworks through a network of correspondence artists they called 'The Subliminal,' and in the pages of their own journal FILE. The group eventually assembled these various projects into a vast mythological apparatus, which they explained would one day be housed in the 1984 Miss General Idea Pageant Pavilion. Though never built, this planned museumlike structure was the subject of exhibitions, artist books, and a set of 289 explanatory "showcards." [26]
Their Special Paris Issue in September 1973 (IFEL Magazine) was a parody of both Life magazine and By the Late John Brockman.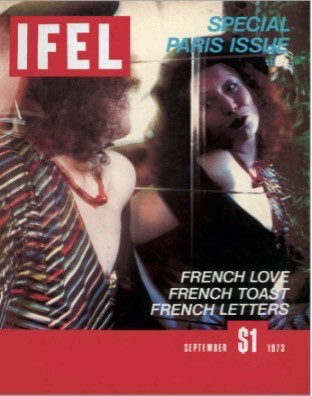 You Are Truly Invisible When... striding on the subliminal, one step ahead of the reductio ad absurdum and one step behind the reductio ad logicum....

Dangerously consistently outside their field of vision. a trifle sad and... suddenly you are not there.

Cross all borders. Sneak past the fashion guards and steal away the Glamour Myth! Counterfeit! Interphase! Camouflage! Throw away old disguises and give your overworked lighting man a holiday, 'cause the spotlight is not on you—it's through you. You have broken the visibility barrier, way past Ultra-violet; all the images in the Image Bank lie scattered and your no mean feat; you've got nothing to wear to John Brockman's party. Oh dear! What could the matter be when there's no matter to be . . .
Afterwords
In 1973, Anchor Press published Brockman's third book, Afterwords, as part of a collected works edition that included the first two, at which time he announced that he had accomplished what he had set out to do and stopped writing, moving on to a new career as a literary and software agent, and launching John Brockman Associates. In an epilogue to Afterwords, Von Foerster wrote:
Afterwords to John Brockman's Afterwords should best be written by John Brockman. In fact, he wrote it. It is Afterwords. They are put into 292 propositions to be found on pages paginated correspondingly. He who holds paginated blank pages against my counting them as propositions still travels in the semantic universe of forewords. Forewords are propositions which are designed to do some other words: those which follow.

Afterwords undo themselves, including their precursors. Post-Wittgensteinian epistemologists first wrestled with, and are now slowly beginning to understand, the last proposition (No. 7) of Wittgenstein's Tractatus Logico Philosophicus: Of which we cannot speak we have to remain silent. Brockman understands. Afterwords silence themselves. His last proposition (No. 292) is: Nobody knows, and you can't find out.

OK. If this is so, why bother? Because Afterwords takes the mystery of language and puts it right back into its own mystery; that is, Afterwordsexplains the mystery of language by taking language out (ex-) of the plane of its mystery, so as to become visible to all before it slips back into its plane. This in itself is a remarkable achievement that has been denied to almost all linguists, for they stick to the description of the plane without seeing that it is the plane that holds their descriptions. . . .The blessed curse of a meta-language is that it wears the cloth of a first-order language, an object language. Thus, any proposition carries with it the tantalizing ambiguity: Was it made in meta- or in object-language? And thus: "Nobody knows, and you can't find out." . . .

All who are concerned about the violence committed in the name of language will appreciate the useful uselessness of Brockman's un-book.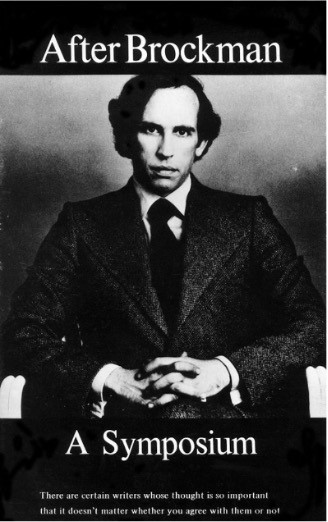 The publication of Afterwords was followed by a volume of essays entitled After Brockman: A Symposium, in which artists, poets, and scientists commented on Brockman's trilogy. Jay Bail, editor of the San Francisco Book Review, wrote:
There are certain writers whose thought is so important that it doesn't matter whether you agree with them or not. A verbal tension so powerful, an ascetic appetite so huge and consuming forces us both to accept the vision as a revelation and to resist it as a duty. . . .

For John Brockman is the kind of writer you both agree with and don't agree with at all.

Either way you must pay a profound attention to what he says in this remarkable book. In short, sharp strokes of words, he breaks through the very forest of meaning by denying meaning, eschewing traditional forms of activities, thoughts and emotions. It is not what he says that is so valuable; it is his whole manner of negating what can be said. His words backtrack on themselves, stalk their own meanings, and thrash about in the underbrush of our sensibilities. There is a total devastation of language, isolating and withering the very hands our dreams are made of.
And the literary critic Richard Kostelanetz commented:
John Brockman's three books are not as incomprehensible as they might initially seem; indeed they are at base quite simple. The first takes information theory—the mathematical theory of communications—as a model for regarding all human experience. The second is a print portrait of Heisenberg's theory of indeterminacy. The third investigates the limits of words as tools for understanding. What distinguishes this trilogy is not their informing hypotheses, which are familiar to various degrees, but the author's unfettered exploration of their implications. I also admire enormously their style and structure, as well as their remarkable capacity to implant themselves in the reader's mind. [27]
Publication of About Bateson, 1977
Gregory Bateson was one of the most important and least understood thinkers of the 20th century. Bateson, who originated the double-bind theory of schizophrenia, was the first to apply cybernetic theory to the social sciences and made important biological discoveries about such nonhuman species as the dolphin. His book, Steps to an Ecology of Mind, published in 1972, attracted widespread attention.
Brockman and Bateson met in April 1973 at the AUM Conference and immediately became friends. With Bateson's blessing, Brockman conceived of an edited volume entitled About Bateson, which featured seven essays by eminent thinkers, containing their interpretations of and reactions to Bateson's work.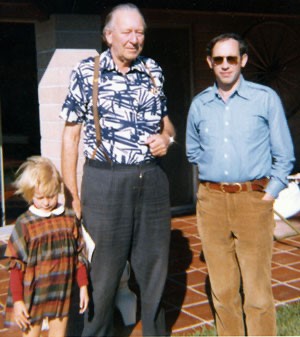 Nora Bateson, Gregory Bateson, and Brockman
at AUM Conference, 1973
At that time, Bateson contended that advances in cybernetics and fundamental mathematics had resulted in shifts in many other areas of thought. In The Evolutionary Idea, a proposed new book, he planned to gather those new advances to present an alternative to then current orthodox theories of evolution. This alternative view was to stress the role of information—that is, of mind, in all levels of biology from genetics to ecology and from human culture to the pathology of schizophrenia. In place of the natural selection of organisms, Bateson considered the survival of patterns, ideas, and forms of interaction. "Any descriptive proposition," Bateson said, "which remains true longer will outsurvive other propositions which do not survive so long. This switch from the survival of the creatures to the survival of ideas which are immanent in the creatures (in their anatomical forms and in their interrelationships) gives a totally new slant to evolutionary ethics and philosophy. Adaptation, purpose, homology, somatic change, and mutation all take on new meaning with this shift in theory."
"Evolutionists are an anxious, conservative, and spiteful bunch," Bateson told Brockman in 1973. "In fact, they kill each other." He was referring to the famous affair involving his father, William Bateson, the preeminent English biologist of his day—who, picking up on the work of Mendel, coined the word "genetics" and began the field—and Paul Kammerer, an Austrian biologist and Lamarckian who committed suicide after he was accused of doctoring his research to show the inheritance of acquired characteristics in the midwife toad. "I don't think they will like this book very much," Bateson said, realizing that he would be straying far from the traditional debate of natural selection versus inherited characteristics. "I shall not write the book. I am too old and too sick to fight the fight." [28]
The 1980s
Guggenheim Museum: USCO Re-creation of 1965 "Sames" by Ken Dewey and Terry Riley
In 1980, Brockman, Gerd Stern, and Michael Callahan collaborated on a re-creation of the original November 20-21, 1965, Expanded Cinema Festival production of Kenneth Dewey's "Sames" at Film-Makers' Cinematheque.
The Reality Club
The Reality Club, co-founded in 1981 by Brockman and the physicist Heinz Pagels (executive director of the New York Academy of Sciences) and run by Brockman, was an informal group of adventurous intellectuals; its invitation-only membership roster reads like a Who's Who of American arts, science, politics, and business.
From 1981 to 1989, the Reality Club met once or twice a month, usually in New York: in boardrooms at the New York Academy of Sciences or Rockefeller University or investment banking firms, Chinese restaurants, artists' lofts, ballrooms, museums, living rooms. Reality Club members presented rough drafts of their new work with the understanding that they would be challenged.
The club's hallmark was rigorous and sometimes impolite (but not ad hominem ) discourse consonant with its motto: "To arrive at the edge of the world's knowledge, seek out the most complex and sophisticated minds, put them in a room together, and have them ask each other the questions they are asking themselves."
Among the more than seventy-five speakers were psychologist Rollo May, Zen master Richard Baker, political activist Abbie Hoffman, poets Michael McClure and Gerd Stern, essayist Annie Dillard, psychedelic experts Stanislav Grof and Terence McKenna, energy consultants Amory and Hunter Lovins, feminist Betty Friedan, computer scientist Edward Feigenbaum, plant physiologist Rupert Sheldrake, physicist Fritjof Capra, religious historian Elaine Pagels, anthropologist/shaman Michael Harner, avant-garde playwright Richard Foreman, gerontologist Roy Walford, sociologist Sherry Turkle, and Stewart Brand.
The Software Market
The introduction of IBM's personal computer in 1981 started a tsunami in the marketing of software. Until that time, the software market was still a lawless frontier. Pioneers were the guys with arrows in their backs. The way to make money in this gold rush was to sell eggs at 10 cents apiece.
Brockman realized that, in effect, software programmers were writers. Not many people were aware that under United States law, anything one writes—whether on paper, on a computer, or on a bronze tablet—is automatically subject to copyright. In other words, if you write it, you own it.
Within a few weeks of buying his own PC, Brockman was visiting the heads of the major New York publishing companies and pitching the idea that there was a huge untapped consumer market for easy-to-use software products.
It was a hard sell at first, and Brockman received a lot of blank stares. And once he had managed to convince the traditional trade book publishers that software would be the next big thing, he ran into the traditional software publishers (for example, Bill Gates of Microsoft and Mitch Kapor of Lotus), who argued that the model was more akin to that of a factory.
But soon, with a single phone call to the head of Simon & Schuster, Brockman licensed the pop-software program Typing Tutor III for a million dollars and went on to sell entire catalogues of computer-related trade books to the major New York publishers—countless how-to books for the Apple II and the PC.
Wired took note:
The advent of personal computers brought his next truly transformative moment. In 1982, Brockman bought one of the first IBM PCs, and he quickly realized that software programmers were like writers: They needed agents. He tried to convince traditional trade publishers that software would be the next big thing.

"I said, 'There's this thing called software. It's already as big as dog food, and it will be as big as all publishing put together." Soon he was making the most lucrative deals of his career. He sold the pop-software program Typing Tutor III to Simon & Schuster [and] went on to hawk computer-related guides and instructional books . . . , series after series by the editors of computer magazines. In 1983 alone, Brockman reportedly sold $20 million worth of books. "My father cornered the gladiola market in 1948," he says. "I cornered the computer-book market in '83 and '84." [29]
One of those deals achieved a kind of mythic status: the 1983 sale of Stewart Brand's Whole Earth Software Catalog.
After receiving Brockman's brief proposal, an editor at Doubleday made a pre-emptive offer of $1 million for the U.S. rights, planned as a paperback original. In full performance mode, Brockman hung up on him, one of his great moments as an agent. Fifteen minutes later, the panicked editor called back, and Brockman accepted his offer of $1.3 million—at the time, the most expensive deal ever for a paperback original, which is still the case.
Fifth Generation AI
By 1983, Brockman had extended his interest in cybernetics to artificial intelligence. Over the years, he made a point to stay connected to the key researchers in the field. Among the early AI crowd were Marvin Minsky of MIT's AI Lab and John McCarthy at Stanford's AI Lab. Next came the second wave of expert-systems researchers, including Edward Feigenbaum and Yale computer scientist Roger Schank. In the early '80s, the big scare was "They're coming, they're coming," a reference to the launching of Japan's government-sponsored Fifth Generation Computer Systems project to produce intelligent software—which created a panic among American AI researchers as it posed a threat to American dominance in AI research. To ascertain the threat level, Heinz Pagels of the New York Academy of Sciences convened a small private meeting to meet the leaders of the Japanese effort. Brockman was in the group of seven; the others were Minsky; McCarthy; Feigenbaum; Schank; Joseph Traub, chairman of Columbia's Computer Science Department; and Pamela McCorduck, author of Machines Who Think.The Japanese came and they went, as the Fifth Generation eventually fizzled.
"Information Wants to Be Free"
In November 1984, Brockman and Stewart Brand were sitting next to each other at the front table at the first Hackers' Conference, which had been convened at an old Army base by the sea in Marin County. Brand had organized the conference with the help of Kevin Kelly; Brockman and software publisher Doug Carlston co-sponsored the event. All the original hackers were present when Brand tossed this off: "On the one hand, information wants to be expensive because it's so valuable. The right information in the right place just changes your life. On the other hand, information wants to be free, because the cost of getting it out is lower and lower all the time. So you have these two things fighting against each other."
A year later, in 1985, Kelly published a piece in CoEvolution Quarterly which acknowledged "information wants to be free" but he left out the first part. The result was that "Information wants to be free" became a mantra, then an ideology, almost a religion. For many, it was a cashbox for stock or speaker fees. What was most interesting was the tension of the two ideas fighting against each other and what happened to one half of the fight.
The "Millionaires' Dinner"
At the 1984 COMDEX (COMputer Dealers' EXhibition) conference in Atlanta, Brockman hosted a dinner to bring together the young emerging software moguls. The press jumped on it, and the reporters on the scene had some fun with the coinage of the "Millionaires' Dinner."
The 1990s
The Third Culture
In collaboration with a group of leading scientists, Brockman wrote an influential essay in 1991 entitled "The Third Culture." In it, he defined the Third Culture as "those scientists and other thinkers in the empirical world who, through their work and expository writing, are taking the place of the traditional intellectual in rendering visible the deeper meanings of our lives, redefining who and what we are." [30]
In 1996, Brockman published his book The Third Culture: Beyond the Scientific Revolution, [31] which presented twenty-three essays by influential scientists on their work and their ideas. Among the contributors were biologists Richard Dawkins, Stephen Jay Gould, and Lynn Margulis; philosopher Daniel Dennett; physicists Murray Gell-Mann, Lee Smolin, and Alan Guth; mathematical physicist Roger Penrose; astrophysicist Martin Rees; psychologist Nicholas Humphrey; mathematician and computer scientist Marvin Minsky; and cognitive scientist Steven Pinker.
In his Introduction, Brockman wrote:
In the past few years, the playing field of American intellectual life has shifted, and the traditional intellectual has become increasingly marginalized. A 1950s education in Freud, Marx, and modernism is not a sufficient qualification for a thinking person in the 1990s. Indeed, the traditional American intellectuals are, in a sense, increasingly reactionary, and quite often proudly (and perversely) ignorant of many of the truly significant intellectual accomplishments of our time. Their culture, which dismisses science, is often nonempirical. It uses its own jargon and washes its own laundry. It is chiefly characterized by comment on comments, the swelling spiral of commentary eventually reaching the point where the real world gets lost.

In 1959 C. P. Snow published a book titled The Two Cultures. On the one hand, there were the literary intellectuals; on the other, the scientists. He noted with incredulity that during the 1930s the literary intellectuals, while no one was looking, took to referring to themselves as "the intellectuals," as though there were no others. This new definition by the "men of letters" excluded scientists such as the astronomer Edwin Hubble, the mathematician John von Neumann, the cyberneticist Norbert Wiener, and the physicists Albert Einstein, Niels Bohr, and Werner Heisenberg.

How did the literary intellectuals get away with it? First, people in the sciences did not make an effective case for the implications of their work. Second, while many eminent scientists, notably Arthur Eddington and James Jeans, also wrote books for a general audience, their works were ignored by the self-proclaimed intellectuals, and the value and importance of the ideas presented remained invisible as an intellectual activity, because science was not a subject for the reigning journals and magazines.

In a second edition of The Two Cultures, published in 1963, Snow added a new essay, "The Two Cultures: A Second Look," in which he optimistically suggested that a new culture, a "third culture," would emerge and close the communications gap between the literary intellectuals and the scientists. In Snow's third culture, the literary intellectuals would be on speaking terms with the scientists. Although I borrow Snow's phrase, it does not describe the third culture he predicted. Literary intellectuals are not communicating with scientists. Scientists are communicating directly with the general public. Traditional intellectual media played a vertical game: journalists wrote up and professors wrote down. Today, third-culture thinkers tend to avoid the middleman and endeavor to express their deepest thoughts in a manner accessible to the intelligent reading public.

The recent publishing successes of serious science books have surprised only the old-style intellectuals. Their view is that these books are anomalies—that they are bought but not read. I disagree. The emergence of this third-culture activity is evidence that many people have a great intellectual hunger for new and important ideas and are willing to make the effort to educate themselves.

The wide appeal of the third-culture thinkers is not due solely to their writing ability; what traditionally has been called "science" has today become "public culture." Stewart Brand writes that "Science is the only news. When you scan through a newspaper or magazine, all the human interest stuff is the same old he-said-she-said, the politics and economics the same sorry cyclic dramas, the fashions a pathetic illusion of newness, and even the technology is predictable if you know the science. Human nature doesn't change much; science does, and the change accrues, altering the world irreversibly." We now live in a world in which the rate of change is the biggest change. Science has thus become a big story.

Scientific topics receiving prominent play in newspapers and magazines over the past several years include molecular biology, artificial intelligence, artificial life, chaos theory, massive parallelism, neural nets, the inflationary universe, fractals, complex adaptive systems, superstrings, biodiversity, nanotechnology, the human genome, expert systems, punctuated equilibrium, cellular automata, fuzzy logic, space biospheres, the Gaia hypothesis, virtual reality, cyberspace, and teraflop machines. Among others. There is no canon or accredited list of acceptable ideas. The strength of the third culture is precisely that it can tolerate disagreements about which ideas are to be taken seriously. Unlike previous intellectual pursuits, the achievements of the third culture are not the marginal disputes of a quarrelsome mandarin class: they will affect the lives of everybody on the planet.

The role of the intellectual includes communicating. Intellectuals are not just people who know things but people who shape the thoughts of their generation. An intellectual is a synthesizer, a publicist, a communicator. In his 1987 bookThe Last Intellectuals, the cultural historian Russell Jacoby bemoaned the passing of a generation of public thinkers and their replacement by bloodless academicians. He was right, but also wrong. The third-culture thinkers are the new public intellectuals.

America now is the intellectual seedbed for Europe and

Asia. This trend started with the prewar emigration of Albert Einstein and other European scientists and was further fueled by the post- Sputnik boom in scientific education in our universities. The emergence of the third culture introduces new modes of intellectual discourse and reaffirms the preeminence of America in the realm of important ideas. Throughout history, intellectual life has been marked by the fact that only a small number of people have done the serious thinking for everybody else. What we are witnessing is a passing of the torch from one group of thinkers, the traditional literary intellectuals, to a new group, the intellectuals of the emerging third culture.
Science Masters Book Series
The Science Masters series consisted of short, non-technical books for a general audience by scientists known for their popular writings. In collaboration with the British publisher Anthony Cheetham, Brockman developed the series, which debuted in 1994, with Basic Books. Proceeding with a list of twelve names of scientists who were already established in their fields and had written a "big" book on their subjects (John Barrow, Paul Davies, Richard Dawkins, Martin Rees, Ian Stewart, Daniel Dennett, Richard Leakey), he licensed the first twelve books of what became known as Science Masters I to twenty-six publishers around the world. Soon, another ten authors joined the series (Science Masters II).
The New York Times has described Brockman's modus operandi thusly:
He sells foreign rights to books himself, rather than letting publishers reap those profits, and prides himself on working a global market. . . .[H]e does not wait for the scientists to decide that it is time to review their careers and write for the ages. He recruits professors who have received good press for their work the way another agent might recruit actors or quarterbacks.

Acting as a book packager, something between an agent and a publisher, he created a Science Masters series of short, reader-friendly books by scientists like Dr. Pinker and Dr. Dennett and others who are not clients, like the paleontologist Stephen Jay Gould. He has sold the rights for this series worldwide. [32]
"The enticing collections roll in with impressive frequency (from) edge.org, a world-renowned online science salon . . . any curious reader can benefit from and be enthralled by Brockman's stimulating, jargonfree Edge books." —Booklist
The deals sent shock waves through the publishing industry, and, going forward, led to dramatic changes in the nature of the publishing business.
Content.com
While book publishers already had their own websites by 1995, Brockman and magazine publisher David Bunnell decided that year to co-found Content.com, an internet-based service intended to allow consumers to browse online according to their interests—for example, biographies, thrillers, travel books, etc.—rather than poring through multiple publishing websites. As the New York Times explained their plan:
[P]ublishers would pay to have their books, authors and forums on Content.com. The service will also seek ads. American Express, for example,… might be interested in sponsoring discussion forums in the travel book section. Subscribers will need access to the Internet, though they will not be charged for the basic service.

[The] venture has created a stir among Internet enthusiasts . . . largely because of [Bunnell's] track record. The 47-year-old editor and publisher has founded some of the most successful computer magazines, starting with PC Magazine in 1981, followed by PC World and Macworld. . . . Mr. Bunnell will be president and chief executive of the company, while John Brockman, an author and literary agent who represents many technology and science writers, will be chairman. The company's first offering will be a service of on-line forums, discussion and information for readers and book publishers, [called] Book Channel. [33]
However, the company never got off the ground, as its founders and interested investors realized that at that moment there was no way to monetize the business. It took another decade before people involved with the internet realized that the way to build a business on the internet was to lose money, lots of it.
Edge.org
"The internet has created sites like John Brockman's wonderful edge.org, where it's possible for laymen to sit in on conversations between scientists. And when scientists have to address each other out of their specialisms, they have to speak plain English, they have to abandon their jargons, and we're the beneficiaries of that." —Ian McEwan. [34]
Incorporated by Brockman in 1996 as a 501(3) nonprofit foundation, Edge (edge.org) is the online instantiation of the Reality Club. As defined on the site, it is a living document on the Web that displays the third culture in action. Tim Adams of The Guardian observed:
Brockman's cross-fertilising club, the most rarefied of chatrooms, has its premises on his website www.edge.org. Eavesdropping is fun. Ian McEwan, one of the few novelists who has contributed to Edge's ongoing debates, suggests that the project is not so far removed from the "old Enlightenment dream of a unified body of knowledge, when biologists and economists draw on each other's concepts and molecular biologists stray into the poorly defended territory of chemists and physicists." [35]
The "content" of Edge is the group of people who connect in this way. As Brockman describes the site:
The ideas presented on Edge are speculative; they represent the frontiers of knowledge in the areas of evolutionary biology, genetics, computer science, neurophysiology, psychology, and physics. Some of the fundamental questions posed are: Where did the universe come from? Where did life come from? Where did the mind come from? Emerging out of the third culture is a new natural philosophy, founded on the realization of the import of complexity, of evolution. Very complex systems, whether organisms, brains, the biosphere, or the universe itself, were not constructed by design; all have evolved. . . .

Through the years, Edge has had a simple criterion for choosing contributors. We look for people whose creative work has expanded our notion of who and what we are. A few are best-selling authors or are famous in the mass culture. Most are not. Rather, we encourage work on the frontiers of the culture, and the investigation of ideas that have not been generally exposed. We are interested in "thinking smart," not in received "wisdom." In communications theory, information is not defined as data or input but rather as "a difference that makes a difference." It is this level [that Edge hopes] our contributors will achieve. Edgeencourages people who can take the materials of the culture in the arts, literature, and science and put them together in their own way. We live in a mass-produced culture where many people, even many established cultural arbiters, limit themselves to secondhand ideas, thoughts, and opinions. Edge consists of individuals who create their own reality and do not accept an ersatz, appropriated reality. The Edge community consists of people who are out there doing it rather than talking about and analyzing the people who are doing it.

Edge bears resemblance to the early seventeenth-century Invisible College, a precursor to the Royal Society. Its members consisted of scientists such as Robert Boyle, John Wallis, and Robert Hooke. The Society's common theme was to acquire knowledge through experimental investigation. Another inspiration is The Lunar Society of Birmingham, an informal club of the leading cultural figures of the new industrial age—among them James Watt, Erasmus Darwin, Josiah Wedgwood, Joseph Priestley, and Benjamin Franklin. While different from the Algonquin Roundtable or the Bloomsbury Group, Edge offers the same quality of intellectual adventure.
In a retrospective tribute, Nobelist Daniel Kahneman, Eugene Higgins Professor of Psychology emeritus at Princeton, wrote:
It seems like yesterday, but Edge has been up and running for twenty-two years. Twenty-two years in which it has channeled a fast-flowing river of ideas from the academic world to the intellectually curious public. The range of topics runs from the cosmos to the mind and every piece allows the reader at least a glimpse and often a serious look at the intellectual world of a thought leader in a dynamic field of science. Presenting challenging thoughts and facts in jargon-free language has also globalized the trade of ideas across scientific disciplines. Edge is a site where anyone can learn, and no one can be bored.[36]
Digerati: Encounters with the Cyber Elite
In 1996, Brockman published Digerati: Encounters with the Cyber Elite, in which he wrote in a prologue:
Value is in activity. Content is no longer a noun. Content is context. Content is activity. Content is relationship, community. Content is not text or pictures as distinct from the interactive components that provide access to them. Content is the interactive quality. Content is a verb, a continuing process. Value on the internet will be created through services, the selection of programming, the presence of other people, and assurance of authenticity, reliable information about sources of bits. In short, intellectual processes and services will appreciate; intellectual assets will depreciate. Content is information, and information is not a thing.
Among the twenty-three contributors to the book were Bill Gates ("Companies are moving as fast as they can, and the marketplace is the judge of who gets these things right"), W.Daniel Hillis "[O]ver the long run, we have a chance of fundamentally changing humanity"), Kevin Kelly ("[C]ommunication is the basis of culture"), John Markoff ("A small anarchic community of wireheads and hackers made the mistake of giving fire to the masses. . . .It is paradise lost"), and David Gelernter ("[T]he most important aspect of the communication that people have is emotional . . ."). The questions explored by them and the other digerati include: What is the nature of the next big thing? What kind of vocabulary do we need to describe it? Who is driving it? Who can render it visible for us? How does it change our culture, and ourselves?
The Edge Annual Question
Each year, from 1998 to 2018, a question was posed to the Edgecommunity, who were invited to respond with short essays. Brockman holds that "[t]he art of a good question is to find a balance between the abstract and the personal, to ask a question that has many answers that are grounded in experience but bigger than any experience alone." [37] The Edge Annual Question and the resulting essays were published collectively in book form the following year. Here is a list of the questions:
1998: What questions are you asking yourself?
1999: What is the most important invention in the past two thousand years?
2000: What is today's most important unreported story?
2001: What questions have disappeared?
2001: What now?
2002: What is your question? Why?
2003: What are the pressing scientific issues for the nation and the world?
2004: What's your law?
2005: What do you believe is true even though you cannot prove it?
2006: What is your dangerous idea?
2007: What are you optimistic about?
2008: What have you changed your mind about? Why?
2009: What will change everything?
2010: How is the internet changing the way you think?
2011: What scientific concept would improve everybody's cognitive toolkit?
.2012: What is your favorite deep, elegant, or beautiful explanation?
2013: What should we be worried about?
2014: What scientific idea is ready for retirement?
2015: What do you think about machines that think?
2016: What do you consider the most interesting recent [scientific] news?
2017: What scientific term or concept ought to be more widely known?
2018: What is the last question?
Rights Center, Inc.
In August 1999, with several technology colleagues, Brockman started RightsCenter (www.rightscenter.com), an extranet (private internet exchange) meeting place for authors, agents, and publishers. Based solely on the performance of his own literary agency, he calculated that use of the site would provide six-figure printing and shipping savings. In addition, the time needed to do business with overseas clients (which accounted for up to two-thirds of his agency's business) went to practically nothing. The site was up for a year; however, the major publishing houses weren't ready for the digital age and failed to engage.
The 2000s
"Everything is up for grabs. Everything will change. There is a magnificent sweep of intellectual landscape right in front of us."
—David Gelernter, "The Second Coming: A Manifesto."
The Billionaires' Dinner
By the year 2000, the crowd attending Brockman's annual dinner consisted of mostly the same people—although thanks to the exponential growth of the internet many had added three zeros to their net worth. Among the attendees at the February 24, 2000, dinner—held in conjunction with that year's TED conference, in Monterey—were Web entrepreneur Brewster Kahle; Steve Riggio, CEO of Barnes & Noble; David Braunschvig, of Lazard Freres; Nathan Myhrvold, former chief technology officer at Microsoft; Danny Hillis, co-founder of Applied Minds; and Nicholas Negroponte, of the MIT Media Lab.
The Wall Street Journal took note:
Like a lot of things in the frothy Internet world, it didn't take long for an annual get-together at one of the industry's trendiest conferences to show mindboggling growth—in this case a change in its name from the Millionaires' Dinner to the Billionaires' Dinner.

And why not? Sure, precious few of the people at the dinner supping on ahi tuna and shrimp scampi on Thursday at Cibo restaurant actually had billions in net worth. But the crowd was sprinkled generously with those who had amassed wealth beyond imagining in a historical eye blink. The muscle and money behind tech stars such as Microsoft, America Online, Sun Microsystems and others had gathered at the Technology, Entertainment and Design Conference here.

When the host, New York literary agent John Brockman, added three zeros to the dinner last year, there was more than a bit of giggly discomfort among the attendees. The general agreement was that the provocative Mr. Brockman, who also runs a discussion Web site called Edge.org, was poking fun more than offering a description. The "B" word, many attendees insisted, just wasn't for them—who are really just regular people. [38]
Wake-Up Call for Europe Tech
On May 23rd, the German newspaper Frankfurter Allgemeine Zeitung published a manifesto by Frank Schirrmacher entitled "Wake-Up Call for Europe Tech," in which he called for Europe to adopt the ideas of Brockman's third culture. "Europe," he wrote, "should be more than just a source for the software of ego crisis, loss of identity, despair, and Western melancholy. We should be helping write the code for tomorrow." His manifesto was a call to arms, and the beginning of an effort by FAZ to publish articles by and about third-culture thinkers and their work. His goal: to change the culture of the newspaper and to begin a process of change in Germany and Europe.
Schirrmacher, a co-publisher of the newspaper and among Germany's most influential journalists, was considered by many to be the "Culture Czar" of Germany. He became famous by jump-starting the most important debates in the country and doing so in a most audacious manner.
His agenda, a departure for FAZ, received major coverage in the German press and caused a stir in German intellectual circles, since FAZ played a major role in shaping German culture, which, until this point, meant culture with a capital "C."
True to his word, following publication of his manifesto, FAZ brought the ideas of third-culture thinkers such as David Gelernter; Bill Joy, co-founder of Sun Microsystems; futurist Ray Kurzweil; neuroscientist V.S. Ramachandran; biologist Patrick Bateson; and J. Craig Venter, founder of Celera Genomics, to the forefront of public discussion in Germany, while also initiating a collaboration between FAZ and Edge, which resulted in the simultaneous publication in English and German of hundreds of articles over the years.
"Tear Down All of the Statues"
That same year, the German magazine Der Spiegel published a conversation between Jörg Blech and Johann Grolle of Der Spiegel and Brockman:
SPIEGEL: Mr. Brockman, what advice would you, as a literary agent, give to a German scientist, say a biologist or physicist?

BROCKMAN: Go to Stanford! But not to study biology or physics there.

SPIEGEL: Rather?

BROCKMAN: In order to become familiar with other sciences. Whoever wants to know what is important today must go to America. Those institutes are as busy as beehives. Everyone exchanges information. Even before Daniel Dennett sends his newest manuscript to his publisher, at least 50 colleagues have already read it—and not only philosophers but also neuroscientists, robotics developers, psychiatrists, and linguists. The authors with whom I work write their books for colleagues in many, many other disciplines. And for that reason, they must use a language that most everyone can understand.

SPIEGEL: And such a situation is successful only in the USA?

BROCKMAN: Such an exchange never takes place in Germany—at the very least because one is not permitted to ask questions before he turns 40 years old. . . .

SPIEGEL: Why should one read about science? Does doing so make humanity better, or smarter?

BROCKMAN: No. The researchers don't offer any answers about life that the guy at the sausage stand wouldn't be ready to offer. But they ask incredibly interesting questions. . . .

SPIEGEL: What is it that decides if a theme lends itself to public debate?

BROCKMAN: When something in the world of science happens, I either know the decisive person himself or someone who knows him/her. Publishers, on the other hand, are only looking to repeat yesterday's successes. In doing so, they forget the factor of time. What is sold today was thought of by an author three years ago. I'd rather concentrate on what's happening today.

SPIEGEL: According to your concept, is there a place for new, exciting debates about science among researchers in the humanities?

BROCKMAN: I don't have anything against literature and culture. But many literary people and philosophers are proud that they don't understand science. I hate the smug smiles when certain people talk about science in certain New York circles. The physicist and Nobel Prize winner Murray Gell-Mann says, "Many scientists might not know Shakespeare very well, but at least they aren't proud of it." The affectation that any person assumes when he calls himself an intellectual is the problem.

SPIEGEL: Is there a way that the humanities and natural sciences might meet one another?

BROCKMAN: Tear down all of the statues! When you go for a walk here in Munich, you see all of these statues that [remind you of] death, violence, and war. All that these statues say to people in Munich or Berlin is "Be careful to honor your history!" You are a product of this building or this statue. Who is supposed to be able to break out of this? Who is supposed to be free to postulate new and visionaryideas? [39]
Rebooting Civilization
In July 2001, Brockman hosted a science conference at his farm in rural Connecticut.
Participants were physicists Lee Smolin, Brian Greene, and Alan Guth; computer scientists Jordan Pollack and David Gelernter; artist and computer scientist Jaron Lanier; and evolutionary biologist Marc Hauser.
New York Times science writer Dennis Overbye reported:
John Brockman, a literary agent who represents these scientists, had convened them at the country house . . . he shares with his wife and partner Katinka Matson. Mr. Brockman said he had been inspired to gather the group by a conversation with Dr. Seth Lloyd, a professor of mechanical engineering and quantum computing expert at M.I.T. . . . "[O]ne way of thinking about all of life and civilization," Dr. Lloyd said, "is as being about how the world registers and processes information". . . .

Several of the people gathered under the maple tree had come in the hopes of debating that issue with Dr. Lloyd, but he could not attend at the last moment. Others were drawn by what Dr. Greene called "the glimmer of a unified language" in which to talk about physics, biology, neuroscience and other realms of thought. What happened instead was an illustration of how hard it is to define a revolution from the inside. [40]
And the event was duly celebrated on the Edge.org website:
One aspect of our culture that is no longer open to question is that the most significant developments in the sciences today (i.e., those that affect the lives of everybody on the planet) are about, informed by, or implemented through advances in software and computation. This Edge event presented an opportunity for people in the various fields of computer science, cosmology, cognition, evolutionary biology, etc., to begin talking to each other, to become aware of interesting and important work in other fields. [41]
Some of the rural ruminations:
Lanier: "One of the striking things about being a computer scientist in this age is that all sorts of other people are happy to tell us that what we do is the central metaphor of everything, which is very ego-gratifying. . . . I have found myself being critical of what I view as this overuse [of ] the computational metaphor."
Pollack: "Moore's Law won't solve AI. Computer time is not what we need; we need to understand how to organize systems of biological complexity."
Gelernter: "The computers we're inflicting on people are more a cause for irritation and confusion and dissatisfaction and angst than a positive benefit."
Hauser: "The chasm between the neurosciences today and understanding representations like language is very wide. It's a delusion that we are going to get close to that any time soon."
Smolin: "Those of us who are interested in quantum gravity are thinking a lot about how to bring that picture, in which the world is an evolving network of relationships, into quantum physics."
Greene: "Physics . . . may really be tied to processes whose fundamental existence is not here around us but exists in some distant bounding surface, like some thin hologram, which . . . can reproduce what looks like a 3-dimensional world."
Guth: "Our current picture of the universe has a new twist, . . .which was discovered two or three years ago. To make things fit, to match the observations, we have to assume that there's a new component of energy in the universe that we didn't know existed before. . . usually referred to as dark energy. . . .[W]e still don't know exactly what this new component is."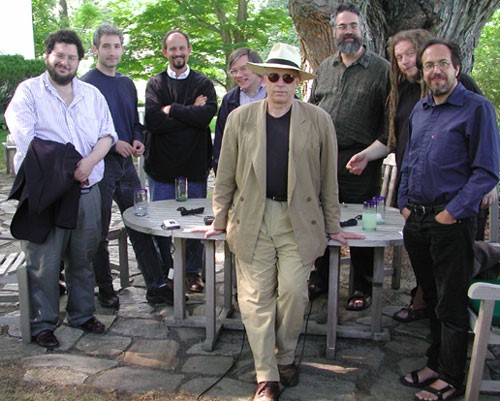 David Gelernter, Brian Greene, Marc Hauser, Alan Guth, Brockman,
Jordan Pollack, Jaron Lanier, Lee Smolin
Rebooting Civilization II
At the first Rebooting Civilization meeting, in July 2001, the scientists present could not reach a consensus about exactly what computation is, when it is useful, when it is inappropriate, and what it reveals. The group gathered at Brockman's farm a year later had a go at defining the universe: the participants were Seth Lloyd, Alan Guth, Marvin Minsky, Ray Kurzweil, and Princeton physicist Paul Steinhardt.
Reporting on the event, Jordan Mejias of FAZ described it as "a free-floating debate, which drives them back and forth across the universe." [42]
Paul Steinhardt: "I've been involved in the development of an alternative theory that turns the cosmic history topsy-turvy . . .and yet . . .seems capable of reproducing all of the successful predictions of the consensus picture with the same exquisite detail."
Alan Guth: "[A]lthough the Big Bang theory is called the Big Bang theory, it is in fact not really a theory of a bang at all; it never was."
Marvin Minsky: "To say that the universe exists is silly, because it's saying that the universe is one of the things in the universe."
Seth Lloyd: "Every physical system registers information, and just by evolving in time, . . . changes that information, . . . or, if you like, processes that information."
Ray Kurzweil: "The universe has been set up in an exquisitely specific way so that evolution could produce the people that are sitting here today and we could use our intelligence to talk about the universe."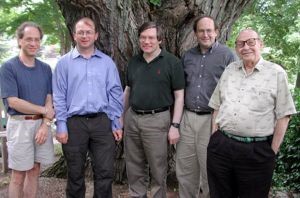 Ray Kurzweil, Seth Lloyd, Alan Guth, Paul Steinhardt, Marvin Minsky
The Unabomber
Das Netz (The Net: The Unabomber, LSD and the Internet) is an independent documentary film that premiered in Germany in 2003, directed by the German filmmaker Lutz Dammbeck. Through interviews, the film
explores the ideas and histories of groundbreaking artists Marshall McLuhan and Nam June Paik, hippie idealists such as Timothy Leary and Ken Kesey, counterculturalists such as John Brockman and Stewart Brand, cyberneticists such as Robert William Taylor and Heinz von Foerster, and the neoLuddite Unabomber Ted Kaczynski. [43]
Dammbeck's first interview is with Brockman. In the movie, Dammbeck argues that Kaczynski's motivation was to take down Brockman's network. Indeed, one of Kaczynski's targets was David Gelernter, who in 1993 received a bomb in the mail and was seriously injured. Later, John Markoff, the technology correspondent for theNew York Times, deduced that the reclusive "Unabomber" lived in an isolated area of Montana where Wired was the only national magazine in the local library, and, in this regard, there was a correlation between readers of Wired and the targeted victims who received bombs.
In the film, Dammbeck explains:
Working on this film, I chanced upon something quite strange: One of the most spectacular criminal cases in the U.S. It all started quite harmlessly.

I noticed in setting up my new computer that many terms were already familiar to me from other contexts: Multimedia, virtuality, boundary-crossings and revolutions of all kinds, which also belonged to the agenda of avant-garde artists in the 1960s, who wanted to erase the boundaries between art and life: Change now! . . . a cocktail mixing revolt, rock, and pop . . . fascinating! The message was: "Everything is possible. Reality can be altered at will. You are what you want to be."

Strange, the way these two worlds met: computer and art. Why did artists and scientists, in constructing their machines, use apparently similar patterns and concepts? Was there a secret basic pattern and system?

My research led me to a publisher in New York: John Brockman. In the 1960s, he is part of the New York multimedia scene centered around John Cage, Jonas Mekas, and Andy Warhol. He becomes rich and famous in the 80s, when multimedia art and new technologies turn into big business. Brockman becomes an agent for books by physicists, genetic researchers and computer scientists. He markets them like pop stars.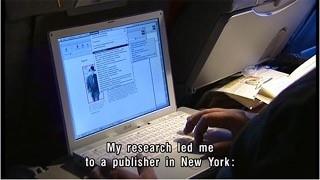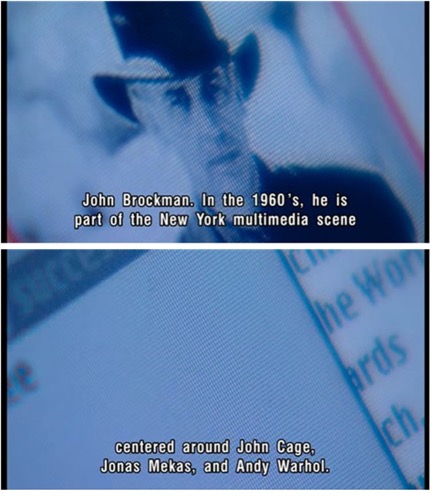 In the 90s, his publishing company is the center of a global network of scientists, artists and media managers whom he refers to as the "Digerati" . . . a "cyber-elite" that successfully combines multimedia and business.

In 1993, John Brockman's network is hit by a bomb attack. The victim is computer scientist David Gelernter . . . . [T]he FBI arrests a former mathematics professor and graduate of Harvard University, Ted Kaczynski, as the perpetrator. Why would a mathematician become a terrorist? [44]
"Life: What a Concept!"
"The more I think about it, the more I'm convinced that 'Life: What A Concept!' was one of those memorable events that people in years to come will see as a crucial moment in history. After all, it's where the dawning of the age of biology was officially announced." —Andrian Kreye, Feuilletton Editor, Süddeutsche Zeitung
Invitees to the 2007 summer gathering at Eastover Farm were asked to address the topic "Life: What a Concept!" The event was inspired by physicist Freeman Dyson's provocative essay in the July 19, 2007, issue of The New York Review of Books, entitled "Our Biotech Future," in which he wrote:
The Darwinian interlude has lasted for two or three billion years. It probably slowed down the pace of evolution considerably. The basic biochemical machinery of life had evolved rapidly during the few hundreds of millions of years of the pre-Darwinian era, and changed very little in the next two billion years of microbial evolution. Darwinian evolution is slow because individual species, once established, evolve very little. With rare exceptions, Darwinian evolution requires established species to become extinct so that new species can replace them.

Now, after three billion years, the Darwinian interlude is over. It was an interlude between two periods of horizontal gene transfer. The epoch of Darwinian evolution based on competition between species ended about ten thousand years ago, when a single species, Homo sapiens, began to dominate and reorganize the biosphere. Since that time, cultural evolution has replaced biological evolution as the main driving force of change. Cultural evolution is not Darwinian. Cultures spread by horizontal transfer of ideas more than by genetic inheritance. Cultural evolution is running a thousand times faster than Darwinian evolution, taking us into a new era of cultural interdependence which we call globalization. And now, as Homo sapiens domesticates the new biotechnology, we are reviving the ancient pre-Darwinian practice of horizontal gene transfer, moving genes easily from microbes to plants and animals, blurring the boundaries between species. We are moving rapidly into the post-Darwinian era, when species other than our own will no longer exist, and the rules of Open Source sharing will be extended from the exchange of software to the exchange of genes. Then the evolution of life will once again be communal, as it was in the good old days before separate species and intellectual property were invented.
Participants (besides Dyson) were Craig Venter, Seth Lloyd, Harvard geneticist George Church, NYU chemist Robert Shapiro, and Dimitar Sasselov, director of Harvard's Origins of Life Initiative—accompanied by a smattering of journalists. ("Nobody at Eastover Farm seemed afraid of a eugenic revival. What in German circles would have released violent controversies, here drifts by unopposed under mighty maple trees that gently whisper in the breeze."—Jordan Mejias, Frankfurter Allgemeine Zeitung.)
An interesting aside to the general discussion was prompted by an emailed caveat from Oxford evolutionary biologist Richard Dawkins, who took exception to Dyson's use in the NYRB article of the term "Darwinian evolution." It was, he wrote, "a classic schoolboy howler." Darwinian evolution, he explained, "is not based on the competition for survival of species. It is based on competition for survival within species."
Freeman, a master of sangfroid, was unruffled. "[W]hat I wrote is not a howler and Dawkins is wrong. . . .Species, once established, evolve very little, and the big steps in evolution mostly occur at speciation events, when new species appear with new adaptations."
The group had at it, with Shapiro suggesting that "if civilization continues we will then be in charge of what species may come into being and what species do not."
Dyson again: "I'm quite conservative as far as human society is concerned. We would be wise to keep ourselves as much as possible the way we are, and I hope we'll be successful in it."[45]
Serpentine/Edge Experiment Marathon "What Is Your Formula?

A visitor to the Serpentine Gallery in Kensington Gardens in 2007 would find the walls of the private office of Swiss curator
Hans Ulrich Obrist covered with single pages of 8x11 paper on which artists, writers, and scientists had responded to Obrist's question: "What Is Your Formula?" Among the posted formulas were those by quantum physicist David Deutsch, artist and musician Brian Eno, architect Rem Koolhaas, and fractal mathematician Benoit Mandelbrot.
This display led to an Edge/Serpentine collaboration to debut on Edge during the annual Serpentine Gallery Experiment Marathon, over the weekend of October 13-14, 2007. The plan was to further the reach of Obrist's question by asking for responses from the science-minded Edge community, thus complementing the rich array of formulas already assembled.[46]
Master Class: Daniel Kahneman, "A Short Course in Thinking About Thinking"
The essays featured on Edge.org are, in most cases, by communicators relating new developments in highly specialized research areas. A less common format is the Master Class round-table seminar on a particular subject, such as Daniel Kahneman's on "Thinking About Thinking," in July 2007.
For months, Brockman had been working closely with psychologist Daniel Kahneman, co-creator of behavioral economics (with his late collaborator Amos Tversky), for which Kahneman won the 2002 Nobel Prize in Economics. These discussions inspired a two-day "Master Class" in Napa, California, given by Kahneman for a group of twenty leading American business/internet/culture innovators—a microcosm of the recently dominant sector of American business. They came to hear him lecture on his ideas and research in diverse fields such as human judgment, decision-making, and well-being.
The "students" attending the Master Class included (besides Brockman himself) Jeff Bezos, Stewart Brand, Sergey Brin and Larry Page of Google, Max Brockman, George Dyson, Danny Hillis, Dean Kamen, Salar Kamangar, Seth Lloyd, Katinka Matson, Nathan Myhrvold, Tim O'Reilly, George Smoot, Anne Treisman, and Jimmy Wales.
While Kahneman has a wide following among people who study risk, decision-making, and other aspects of human judgment, he is not exactly a household name. Yet among many of the top thinkers in psychology, he ranks at the top of the field.
Harvard psychologist Daniel Gilbert wrote: "Danny Kahneman is simply the most distinguished living psychologist in the world, bar none. Trying to say something smart about Danny's contributions to science is like trying to say something smart about water: It is everywhere, in everything, and a world without it would be a world unimaginably different than this one."
And according to Harvard's Steven Pinker: "It's not an exaggeration to say that Kahneman is one of the most influential psychologists in history and certainly the most important psychologist alive today. He has made seminal contributions over a wide range of fields including social psychology, cognitive science, reasoning and thinking, and behavioral economics, a field he and his partner Amos Tversky invented." [47]
Over a period of two days, Kahneman presided over six sessions lasting about eight hours. The entire event was videotaped and is online as an archive. Regarding this and other Edge videos, the Boston Globe has noted:
For those seeking substance over sheen, the videos released at Edge.org hit the mark. [The] long-form interview videos are a deep-dive into the daily lives and passions of its subjects, and their passions are presented without primers or apologies. . . . [T]he decidedly noncommercial nature of Edge'sofferings, and the egghead imprimatur of the Edge community, lend its videos a refreshing air, making one wonder if broadcast television will ever offer half the offkilter sparkle of their salon chatter. [48]
Master Class: Behavioral Economics
The 2008 Master Class on behavioral economics was taught by Kahneman, Richard Thaler of the University of Chicago, and Thaler's former pupil Sendhil Mullainathan of Harvard.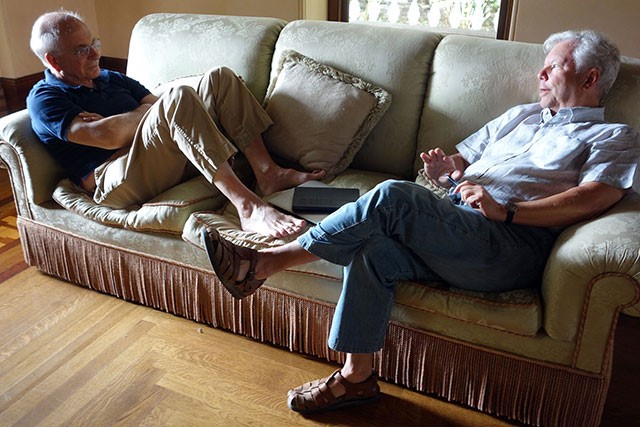 Daniel Kahneman & Richard Thaler
Attendees were Bezos, John and Max Brockman, Dyson, Hillis, Salar Kamangar, photographer France Leclerc, Matson, Elon Musk, Myhrvold, entrepreneurs Sean Parker and Evan Williams, Stanford economist Paul Romer, Treisman, and George Dyson, who, in his summary of the second day of the proceedings, wrote:
Retreating to the luxury of Sonoma to discuss economic theory in mid-2008 conveys images of Fiddling while Rome Burns. Do the architects of Microsoft, Amazon, Google, PayPal, and Facebook have anything to teach the behavioral economists—and anything to learn? So what? What's new??

As it turns out, all kinds of things are new. Entirely new economic structures and pathways have come into existence in the past few years.

Indeed, as one distinguished European visitor noted, the weekend, which involved the two-day Master Class in Sonoma followed by a San Francisco dinner, was "a remarkable gathering of outstanding minds. These are the people that are rewriting our global culture."
"If you remember one thing from this session, let it be this one," Thaler told his listeners. "There is no way of avoiding meddling. People sometimes have the confused idea that we are pro meddling. That is a ridiculous notion. It's impossible not to meddle. Given that we can't avoid meddling, let's meddle in a good way."
Kahneman:
[T]here is a technology emerging from behavioral economics. It's not only an abstract thing; you can do things with it. We are just at the beginning. I thought that the input of psychology into behavioral economics was done. But hearing Sendhil was very encouraging because there was a lot of new psychology there. That conversation is continuing and it looks to me as if that conversation is going to go forward. It's pretty intuitive, based on research, good theory, and important.
Sendhil Mullainathan:
Let's put aside poverty alleviation for a second, and let's ask, "Is there something intrinsic to poverty that has value and that is worth studying in and of itself?" One of the reasons that is the case is that, purely aside from magic bullets, we need to understand if there unifying principles under conditions of scarcity that can help us understand behavior and to craft intervention. If we feel that conditions of scarcity evoke certain psychology, then that, not to mention pure scientific interest, will affect a vast majority of interventions. It's an important and old question.
The text of the 2008 Master Class, as for the 2007 Class, is available online along with video highlights of the talks and a photo gallery. [49]
Master Class: "A Short Course on Synthetic Genomics,"
The 2009 Master Class was held at the Andaz Hotel, on the Sunset Strip in West Hollywood, with a side trip to Elon Musk's SpaceX, near LAX. George Church taught sessions 1-5, and Craig Venter taught session 6.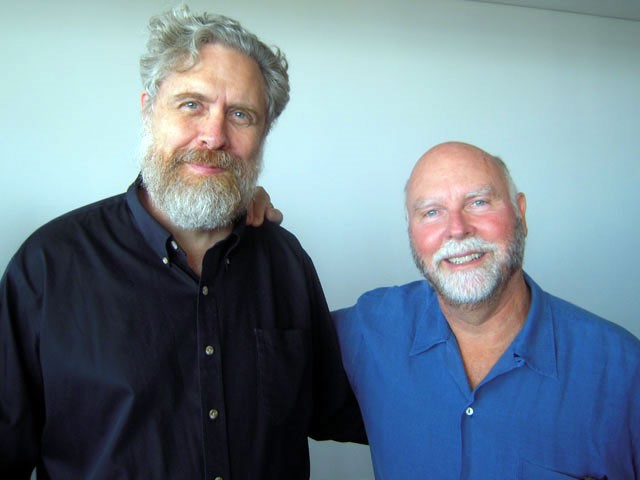 George Church & J. Craig Venter
Topics covered during the rigorous two-day program included: What is life?, the origins of life, in-vitro synthetic life, mirror-life, metabolic engineering for hydrocarbons & pharmaceuticals, computational tools, electronic-biological interfaces, nanotech-molecular-manufacturing, biosensors, accelerated lab evolution, engineered personal stem cells, multi-virus-resistant cells, humanized mice, bringing back extinct species, safety/security policy.
Among the attendees were Stewart Brand, epidemiologist Larry Brilliant, entrepreneur Jason Calacanis, film director Jesse Dylan, CEO Arie Emanuel of William Morris Endeavor, neuroscientist and author Sam Harris, John Markoff, Nathan Myhrvold, Larry Page, Sean Parker, Salk Institute biologist Terrence Sejnowski, physicist Maria Spiropulu, Victoria Stodden of Yale Law School, and Richard Thaler.
George Dyson again reviewed the event for Edge.org:
Sixty-one years ago, Aldous Huxley published his lesser known masterpiece, Ape and Essence, set in the Los Angeles of 2108. After a nuclear war (in the year 2008) devastates humanity's ability to reproduce high-fidelity copies of itself, a reversion to sub-human existence [is] the result. A small group of scientists from New Zealand, spared from the catastrophe, arrives a century later to take notes. The story is presented, in keeping with the Hollywood location, in the form of a film script.

On July 24, 2009, a small group of scientists, entrepreneurs, cultural impresarios and journalists that included architects of the some of the leading transformative companies of our time (Microsoft, Google, Facebook, PayPal), were offered a glimpse, guided by George Church and Craig Venter, of a future far stranger than Mr. Huxley had been able to imagine in 1948.

In this future—whose underpinnings, as Drs. Church and Venter demonstrated, are here already—life as we know it is transformed not by the error catastrophe of radiation damage to our genetic processes, but by the far greater upheaval caused by discovering how to read genetic sequences directly into computers, where the code can be replicated exactly, manipulated freely, and translated back into living organisms . . . . "We can program these cells as if they were an extension of the computer," George Church announced, and proceeded to explain just how much progress has already been made.
Frank Schirrmacher, who watched all six sessions on Edge video, reported: "This is breathtaking. The Edge Master Class must have been spectacular and frightening. Now DNA and computers are reading each other without human intervention, without a human able to understand it. . . .We don't read, we will be read." [50]


"The New Science of Morality"
In 2010, Edge convened a conference on the New Science of Morality to set forth an agenda for the scientific study of human nature. As a Harvard graduate student in the early seventies, the evolutionary biologist Robert Trivers wrote five papers that, in the past fifty years, have spawned thousands of scientific experiments, resulting in new and important evidence and exciting new ideas about who and what we are. The results have been documented in books by Richard Dawkins, Daniel C. Dennett, Steven Pinker, biologist Edward O. Wilson, and many others.
In 1975, Wilson, a colleague of Trivers at Harvard, predicted that ethics would someday be taken out of the hands of philosophers and incorporated into a "new synthesis" of evolutionary and biological thinking. [51] The implications of a sociobiological view of human nature in his book caused a lot of controversy, but Wilson was right. Scientists engaged in the scientific study of human nature were gaining sway over disciplines that relied on studying social actions and human cultures independent of their biological foundation. Nowhere was this more apparent than in the field of moral psychology. Using babies, psychopaths, chimpanzees, fMRI scanners, Web surveys, agent-based modeling, and ultimatum games, moral psychology has become a major convergence zone for research in the behavioral sciences.
So, what could science offer a world in which so many global and national crises were caused or exacerbated by moral failures and moral conflicts? It seemed that everyone studying morality in those days was reaching findings that complemented each other more often than they clashed.
Conference speakers included Sam Harris ("The question is, how can we think about moral truth in the context of science?"); UVA psychologist Jonathan Haidt ("[T]o understand morality, you've got to think about evolution and culture"); Yale psychologist Paul Bloom ("The point here is that people are nicer than chimps"); social psychologist Roy Baumeister ("[N]ature made us for culture"); experimental philosopher Joshua Knobe ("[P]eople's whole way of making sense of their world seems to be suffused . . .with moral considerations"); NYU psychologist Elizabeth Phelps ("We have reason, we have emotion, and these two things can compete"); Cornell psychologist David Pizarro ("[T]he process of reasoning can go horribly awry because of a variety of biases that we have"); and experimental scientist Joshua Greene ("[M]y core interest is in the relationship between the is of science and the ought of morality"). [52]

Edge/Serpentine: "Maps for the 21st Century"
Hans Ulrich Obrist invited Edge to collaborate in his latest project, the Serpentine Map Marathon, which was produced in conjunction with DLD (Digital - Life - Design) in October 2010, at the Royal Geographical Society in London. The multi-dimensional exhibit featured non-stop live presentations by over fifty artists, poets, writers, philosophers, scholars, musicians, architects, designers, and scientists. In addition to presenting maps by Edge contributors, the Marathon featured a panel of Edge contributors Lewis Wolpert and Armand Leroi, with Brockman as the moderator, at the Royal Society.
Master Class: "The Science of Human Nature
In July 2011, Edge held its Master Class at Villa Miravalle, Spring Mountain Vineyard, St. Helena, California, on the theme: "The Science of Human Nature." Daniel Kahneman was back, along with Steven Pinker, mathematical biologist Martin Nowak, evolutionary psychologist Leda Cosmides, Michael Gazzaniga, director of UCSB's SAGE Center for the study of mind, and historian Elaine Pagels.
Kahneman opened with a talk on "The Marvels and the Flaws of Intuitive Thinking."
Steven Pinker assured his listeners that "we may be living in the most peaceful time in our species existence."
Martin Nowak, speaking on the evolution of cooperation, asked them: "If there's just natural selection . . . , how can we get any kind of cooperation?"
Leda Cosmides, at the risk of sounding unromantic, characterized feeling as "a special form of computation."
Michael Gazzaniga, speaking on "Neuroscience and Justice," addressed the knotty question of whether neuroscientific evidence might "make various criminal defendants less culpable for their crime," and answered it, based on having spent four years working with lawyers, neuroscientists, and philosophers: "The answer is neuroscience of no immediate use."
And Elaine Pagels wondered, "Why is religion still around?" and took the class through The Book of Revelation as an example: "[T]hose images, the monsters, the whores, the beasts,—it's about what we fear, what we hope. . . . We see all these chaotic and horrible events happening here—plague and war and catastrophe and earthquakes and tsunamis, but somehow it all has a coherent order, somewhere. Somewhere there is meaning." [53]
Edge/Serpentine: Information Gardens
On Sunday, October 16, 2011, Edge, at Obrist's invitation, participated in the Serpentine Gallery Garden Marathon, the sixth in the gallery's acclaimed Marathon series. The Garden Marathon explored the concept of the garden. As Obrist noted, "A product of the creative encounter between the man-made and the natural, between order and disorder, the garden can offer productive metaphors for the interactions between human life and time, care, thought, or space."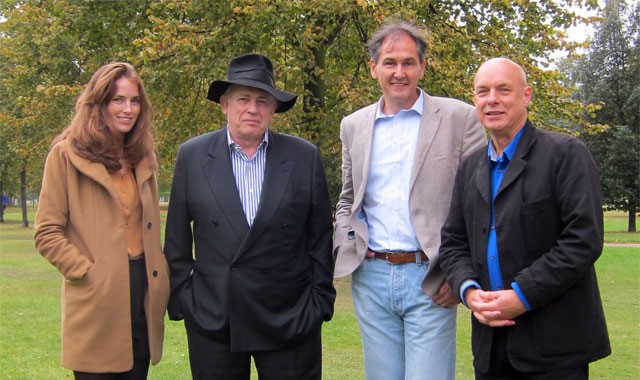 Jennifer Jacquet, Brockman, Mark Pagel, Brian Eno
Talks were given by evolutionary biologist Mark Pagel ("[C]ities have acted as gardens of our prosperity, creativity, and innovations, and their continued existence is vital to fitting the projected 9 billion people onto this planet. Surprisingly, they are the new green centers of the world"); environmental scholar Jennifer Jacquet, who spoke on the modern version of 19th-century "shame totem poles" to represent the most shameful corporations; and composer Brian Eno, whose topic was "the shift from 'architect' to 'gardener', where 'architect' stands for someone who carries a full picture of the work before it is made, to 'gardener' . . . who plants seeds and waits to see exactly what will come up." [54]
HeadCon '13: What's New in Social Science?
In July 2013, Edge invited a group of ten to participate in an Edge seminar at Eastover Farm and focus on "What's new in the field of social science in the last year or two, and why should we care?"; "Why do we want or need to know about it?"; "How does it change our view of human nature?" The attendees were asked to focus broadly and address the major developments in their fields (including but not limited to their own research agenda). The goal: to get new, fresh, and original up-to-date reports on different areas of social science.
The talks included "What Big Data Means For Social Science" (Sendhil Mullainathan); "The Scientific Study of Positive Emotion" (Yale psychologist June Gruber); "The Paradox of Automatic Planning" (Fiery Cushman, assistant professor of cognitive, linguistic, and psychological sciences at Brown); "P-Hacking and the Replication Crisis" (Penn psychologist Robert Kurzban); "The Science of Social Connections" (Nicholas Christakis, Yale professor of social and natural science); "The Role of Brain Imaging in Social Science" (Joshua Greene); "What Makes Humans Unique" (Laurie Santos, Yale professor of psychology and cognitive science); "Experimental Philosophy and the Notion of the Self" (Joshua Knobe); "The Failure of Social and Moral Intuitions" (David Pizarro); and "The De-Darwinizing of Cultural Change" (Daniel Dennett). [55]
By the Late John Brockman II
In 2014, forty-five years following Macmillan's initial publication of By the Late John Brockman, HarperCollins re-published a new and expanded e-book edition of Brockman's trilogy under the original title, By the Late John Brockman. The following is from Hans Ulrich Obrist's foreword to this new edition:
Since the 1960s, John Brockman's pioneering activities have been diverse and multidirectional, marked by a fearlessness and fluidity of thought. He has been a writer, a literary agent, a junction-maker between science and art, a curator, an avant-garde-film programmer, has worked in industry, for the Joint Chiefs of Staff and for the White House. He is also the founder of Edge Foundation and editor of edge.org, an important platform for the exchange of knowledge between different fields that aims "to arrive at the edge of the world's knowledge."

Stewart Brand has called Brockman "an intellectual enzyme... an adroit enabler of otherwise impossible things." As Brockman himself puts it, "I look to... those who through their empirical work are changing the nature of ourselves and reality, whether they are scientists or not... people who are using technology and new communications ideologies to radically reboot the whole idea of human communication." First and foremost, he is driven by the question: "Who... will take us to the epistemological crossroads where everything has to be rethought? My entire career has been in pursuit of this vision."

Central to this approach is Brockman's fundamental opposition to the separation of art and science. Instead, he sees art as science and science as art. This way of thinking beyond the boundaries is a guiding theme that defines his activities, which focus on establishing networks.... He "celebrates thinking smart versus the anesthesiology of wisdom," where experts ask questions not "in front of their peers in their academic discipline or their field, [but] in front of people who are their equals in other areas." This is why, when I first met him in the summer of 1998 at his farm in Connecticut, he became one of my great inspirations, reinforcing my conviction that pooling knowledge across disciplines is the future.

In one of our many conversations over the last fifteen years, Brockman remarked that "Life is the theatre of one chance." His life and work have been greatly informed by this idea.... Artist and filmmaker Jonas Mekas... asked him to take over the [Film-Makers] Cinematheque and to initiate an Expanded Cinema Festival there. He invited many great New York artists working in all fields, including Nam June Paik, Andy Warhol, Robert Rauschenberg, Robert Whitman, and Claes Oldenburg, to make a work integrating film for a special performance. These activities led to an invitation from leading scientists in biophysics, computation and cybernetics to bring a group of New York artists, filmmakers and musicians to MIT, in Cambridge, Massachusetts, for what was probably the first art-science symposium—an event that would have a lasting impact on his thinking and methods.

Out of his experiences in the avant-garde art world of New York, Brockman's writings were quickly evolving. His first book, By the Late John Brockman (1969), was introduced in 1968 as part of a six-evening avant-garde event at the Poetry Center at the 92nd St. Y in New York. Preceding and following Brockman on the program, respectively, were evenings by John Cage and Jorge Luis Borges. . . .

By the Late John Brockman; his second book, 37 (1971); and a third book intended as volume three of the trilogy, were published together in a paperback in 1973 under the title Afterwords. They were a response to the idea of cybernetics. The first looks at all human theory through the lens of information theory; the second examines Heisenberg's theory of indeterminacy, and the third investigates the limits of words as tools for understanding....

In April of that year, a group that included [Heinz] von Foerster, [Gregory] Bateson, Zen philosopher Alan Watts, and dolphin researcher John Lilly, convened the legendary AUM ("American University of Masters") Conference in Big Sur to study G. Spencer Brown's book Laws of Form . The premise of the "American University of Masters" was that it was comprised of those maverick intellectuals whose authority derived from their persona, ideas and work, and not from their institutional affiliations. Brockman, on the strength of his trilogy, was summoned at the last minute to replace the keynote speaker Richard Feynman, who had been hospitalized.

Later, in a visit to Brockman in New York, Bateson told him "The cybernetic idea is the most important idea since Jesus Christ. And it's an idea that's foreign to almost every so-called intellectual among mainstream thinkers." However, it was an idea that was pervading the art world at this time. John Cage, for example, was interested in how ideas and patterns move through cultures, while Nam June Paik's videos were, in Brockman's words, "an example of the cybernetic idea in action." "The cybernetic idea was not about 'a' and 'b,'" he recalled. "It was about a process and the process was the reality." Each of his books is made as a process, performance, or experience, recalling the Duchampian idea that the reader/viewer does at least fifty percent of the work. Brockman takes this idea even further in his belief that the reader owns the words, which makes his books highly performative in the moment of reading.

In this, his writing anticipated the ideas of Bateson and Mead concerning the necessity of considering the ecological nature of the organism and its environment as a single circuit. Brockman calls it "undifferentiated activity." "The entire work is a performance piece that in all parts are the whole, undifferentiated as activity, where you can't tell who the subject is, you can't tell what the subject is." To him, the writing is demanding, physical, and exhausting, requiring constantly keeping in mind the complete work, i.e., the single circuit.

Although the reception to Afterwords in 1973 was decidedly mixed, comments when it was nominated for the long list of ten books for the National Book Award, ranged from "Trashiest specimen of newly proliferating genre of electronic dada" (Kirkus), to "The best book since

Wittgenstein's Tractatus" (Alan Watts); from "Terrifying... depressing... cerebral... icy" (Vogue), to "There are certain writers whose thought is so important that it doesn't matter whether you agree with them or not. A verbal tension so powerful, an ascetic appetite so huge and consuming forces us both to accept the vision as a revelation and to resist it as a duty" (San Francisco Book Review).

The publication of Afterwords was followed by a volume of essays entitled After Brockman: A Symposium, in which artists, poets, writers, and scientists wrote about the importance of Brockman's trilogy. Later that year, Brockman, at thirty-two, retired from writing (although he has managed, over the past forty-odd years, to publish forty-five books in his various roles as editor, producer, impresario).

[The expanded trilogy, re-issued under the title of the original volume] is part of a great lineage of experimental volumes that invent new formats, from Laurence Sterne's Tristram Shandy, written in the 1750s to 1760s—the first example of a book using variations in typography and deliberately blank pages—to Cage's A Year from Monday , an aphoristic collection that inspired Brockman's interest in the book as experience. The artist Richard Hamilton once remarked that we only remember exhibitions that invent new rules of the game. This welcome new edition... is a thoroughly inspiring reminder of the fact that this observation can also be applied to books.
HeadCon '14: What's New in Social Science?
In September, a group of social scientists gathered for HeadCon '14, an Edge Conference at Eastover Farm.
Speakers addressed a range of topics concerning the social (or moral, or emotional) brain: Sarah-Jayne Blakemore, "The Teenager's Sense of Social Self"; Lawrence Ian Reed, "The Face of Emotion"; Molly Crockett, "The Neuroscience of Moral Decision Making"; Hugo Mercier, "Toward the Seamless Integration of the Sciences"; Jennifer Jacquet, "Shaming at Scale"; Simone Schnall, "Moral Intuitions, Replication, and the Scientific Study of Human Nature"; David Rand, "How Do You Change People's Minds About What Is Right and Wrong?"; L. A. Paul, "The Transformative Experience"; and Michael McCullough, "Two Cheers For Falsification." Also participating as "kibitzers" were four speakers from HeadCon '13, the previous year's event: Fiery Cushman, Joshua Knobe, David Pizarro, and Laurie Santos.
Extinction Marathon: Visions of the Future
On October 18, 2014, Edge participated in yet another of Hans Ulrich Obrist's Marathon events, in the Serpentine Sackler Gallery's extension—this one on extinction. The Edge section opened with a conversation between Stewart Brand and Yale ornithologist Richard Prum, moderated by Brockman and Obrist. "We're incredibly grateful for John," Obrist declared in his introduction. "We have an entire section guest-curated by John, bridging our marathon to science. We are very, very delighted that this continues here today with, for the first time, not only one but two sections. [The second section] will involve different scientists who are part of the Edge community [and will] make presentations connected to the topic of extinction." Neuroscientist Molly Crockett moderated the Edge panel:
Jennifer Jacquet:"[T]he Pinta Island giant tortoise . . . lived to a ripe old age [but] failed to reproduce. Just recently, in 2012, he died, and with him the last of his species. . . . Here he is taxidermied, looking out over Central Park."
Chiara Marletto, research associate, Oxford: "Under our laws of physics, physical systems have a tendency to fade away, so the only way resiliency can be achieved is by those things being copied from one physical instantiation to a new one, when the former is about to erode."
Helena Cronin, Darwinian philosopher: "[F]or women there's a glass ceiling; for men, there's a glass elevator."
Steve Jones: "I come in as the bearer of an apparently almost extinct genetic signature, which is the Y chromosome, so its appropriate that I should read last on the list."
"The Éminence Grise"
In 2014, forty-five years following the initial publication of By the Late John Brockman , the German magazine Der Spiegel published a major profile on his writing by the distinguished critic Georg Diez, former cultural editor of Süddeutsche Zeitung, Frankfurter Allgemeine Zeitung, SonntagsZeitung, and Die Zeit:
As a New York agent, John Brockman manages the star authors of science, as a visionary behind the scenes, he creates a new image of man for the 21st century. . . . "The great questions of the world concern scientific news," says Brockman. "We are at the beginning of a revolution. And what we hear from the mainstream is: "Please make it go away.". . .

[His] books deal with the big questions: What is man? What is the brain? What is free will? What is intelligence? And what happens when machines become smarter than humans?

Brockman likes the big issues; everything else is small talk to him.

"Man was nothing more than a model, a technique. It is necessary to construct a new model," he writes in his book Afterwords."The human delusion lies in the belief that the human being is the basis of reality and the final goal of the evolution."

His first book appeared in 1969 under the ingenious title By the Late John Brockman and begins with the programmatic sentence: "Man is dead."

It is a small masterpiece of clear-thinking, a youthful outcry. Brockman was not even 30 at the time.

The book is aggressive, curious and prophetic and strips away the humanism of the literary mind with a LudwigWittgenstein-like toughness: "The concept of freedom," he writes, "is simply absurd.". . .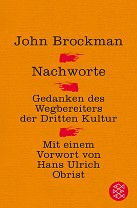 And now with the book published in German for the first time as Afterwords , you realize that you recognize or understand some revolutions only in retrospect 30 or 40 years later. Writes Brockman: "The past is an illusion. There is no sequence. There is no specific causality. There is merely the order and organization of the brain in a world of simultaneous operations.". . .

What the majority of people thought was never interesting to him. He did not want to be blinded by the conventions of culture or politics. He doubted that both have the meaning that man gives them. "Political considerations are irrelevant," Brockman wrote, when the whole world was talking about political considerations. "The concept of free people, the concept of free choice is no longer applicable." A big influence on Brockman . . . was an incident involving contact with scientists that changed his world and his life: While at the New York Film Festival he received a call from Harvard, asking whether the artists he worked with would like to meet with a few scientists and see what came out of it. This moment was the birth of the third culture. Brockman himself has called it that. His idea was a synthesis of the sciences and the humanities. In fact, it describes, rather, the victory of the hard sciences over the soft sciences. And Brockman played a central role in popularizing the science turn.

The Harvard meeting resulted in Brockman becoming and remaining the agent of the main authors of this rapidly expanding science book market.

To him the world had changed in a way that still shapes us more than we know: The hippie spirit and the high-tech thinking allied themselves through the use of LSD, which led to the idea of an expanded consciousness or awareness as an open system. And the computer, developed in the forties in American war laboratories, became the central means of a new kind of thought, a new time, which pushes people along rather than being controlled by them.

"No democratic government," he writes

in Afterwords, "no legislature, has ever indicated by voting, which information was desired. No one ever voted for the telephone. No one ever voted for the automobile. No one has voted for the printing press. No one ever voted for television. No one ever voted for space travel. No one ever voted for electricity."

It was an anti-humanist manifesto; the book "was only read very intensely or ignored," as Brockman says. "For me it's a literary work in the tradition of Ezra Pound and James Joyce. I didn't want to explain anything. I was interested in new forms of description. Why do people always expect explanations?"

Brockman, always on a mission to spread his knowledge to make science understandable, . . . says: "I'm not interested in the average person. Most people have never had an idea and wouldn't recognize one if they did." Afterwords, in some ways, describes the beginning of the computer age as we know it. But what will happen? What about the worries about total transparency regarding the monitoring, the future of man, when machines become superior to us in intelligence and no longer need us?

"These are very German questions," says Brockman, who has had experience with what the fear of new technology can mean: One of his friends, the computer scientist David Gelernter, was one of the 1993 victims of the Unabomber; he received a letter bomb and was seriously injured in his right hand and right eye.

Brockman does not want to talk about the Unabomber, the confused enemy of technology. "The man was just crazy," he says. But much of the fragility and vulnerability of the digital age already is contained in Afterwords. "You don't have to affirm life," he writes. "Nobody is listening to you, nobody cares about you, nobody is interested in your words." In this respect, Brockman has been very consistent. Afterwords was the last book he wrote.
Master Class: Philip Tetlock: On "A Short Course in Superforecasting"
Philip Tetlock taught the 2015 Master Class, in which he presented his ideas about forecasting studies, expert political judgment, and counterfactual thought experiments. In the class, he described a twenty-year study in which 284 experts in many fields—including government officials, professors, and journalists—and with many opinions, from Marxists to free-marketeers, were asked to make 28,000 predictions about the future. It was found that their forecasts were only slightly more accurate than chance and worse than basic computer algorithms. Participants: Robert Axelrod, Stewart Brand, John Brockman, Rodney Brooks, Brian Christian, Wael Ghonim, Danny Hillis, Jennifer Jacquet, Daniel Kahneman, Salar Kamangar, Dean Kamen, Andrian Kreye, Peter Lee, Margaret Levi, Katinka Matson, Barb Mellers, Ludwig Siegele, Rory Sutherland, Anne Treisman, and D. A. Wallach.


The Possible Minds Conference
"I am puzzled by the number of references to what AI 'is' and what it 'cannot do' when in fact the new AI is less than ten years old and is moving so fast that references to it in the present tense are dated almost before they are uttered. The statements that AI doesn't know what it's talking about or is not enjoying itself are trivial if they refer to the present and undefended if they refer to the medium-range future—say, 30 years. —Daniel Kahneman [56]
"Artificial intelligence is today's story—the story behind all other stories. It is the Second Coming and the Apocalypse at the same time: Good AI versus evil AI." —John Brockman
Twenty-five influential thinkers came together for a two-and-a-half-day "Possible Minds Conference" held at Winvian Farm, in Morris, Connecticut. The event was an update from the field, following on from the 2019 publication of the group-authored book Possible Minds: 25 Ways of Looking at AI.[57]
The speakers were individuals who had been thinking about the field of artificial intelligence for most of their careers; it was an unparalleled round-table examination about mind, thinking, intelligence, and what it means to be human.
Nearly seventy years earlier, mathematician-philosopher Norbert Wiener published a book on the place of machines in society (The Human Use of Human Beings) that ended with a warning: "We shall never receive the right answers to our questions unless we ask the right questions. The hour is very late, and the choice of good and evil knocks at our door." In the wake of advances in unsupervised, self-improving machine-learning, this small community of thinkers was reconsidering Wiener's warning.
AI presents a landscape of crucial issues. The collision of opposing perspectives brought together computer scientist Stuart Russell, Skype co-founder Jaan Tallinn, and physicist Max Tegmark, who are deeply concerned with the threat of AI, including the existential one. Others, notably robotics entrepreneur Rodney Brooks, philosopher Daniel Dennett, and Steven Pinker, have a very different view. Among the other participants were Venki Ramakrishnan, Ian McEwan, Stephen Wolfram, Freeman Dyson, Caroline A. Jones, Robert Axelrod, Tom Griffiths, Frank Wilczek, Neil Gershenfeld, David Chalmers, George Dyson, and Danny Hillis.
BIBLIOGRAPHY
---

Articles & Essays
(1991) "The Third Culture"
(2001) "The New Humanists"
Books as Author
(1969) By the Late John Brockman (expanded and republished in 2014)
(1970) 37
(1973) Afterwords
(1995) The Third Culture: Beyond the Scientific Revolution
Books as Co-author
(With Edwin Schlossberg:)
(1975) The Pocket Calculator Game Book
(1977) The Philosopher's Game
(1977) The Kids' Pocket Calculator Game Book
(1977) The 1977-78 CB Guide
(1977) The Pocket Calculator Game Book No.2
(1977) The Home Computer Handbook (also with Lyn Horton)
(With Edward Rosenfeld:)

(1973) Real Time 1
(1973) Real Time 2
Books as Editor
(1977) About Bateson
(1988) The Reality Club
(1990) Speculations: Reality Club Book Series
(1991) Doing Science: Reality Club Book Series
(1991) Ways of Knowing: Reality Club Book Series
(1993) Creativity: Reality Club Book Series
(1995) The Third Culture: Beyond the Scientific Revolution
(1996) Digerati: Encounters with the Cyber Elite
(1996) How Things Are: A Science Tool-Kit for the Mind (with Katinka Matson)
(2000) The Greatest Inventions of the Past 2,000 Years
(2002) The Next Fifty Years: Science in the First Half of the Twenty-First Century
(2002) The New Humanists: Science at the Edge
(2002) Curious Minds: How a Child becomes a Scientist
(2006) My Einstein
(2009) What We Believe but Cannot Prove: Today's Leading Thinkers on Science in the Age of Certainty
(2006) Intelligent Thought: Science Versus the Intelligent Design Movement
(2007) What Is Your Dangerous Idea?: Today's Leading Thinkers on the Unthinkable
(2009) What Are You Optimistic About?: Today's Leading Thinkers on Why Things Are Good and Getting Better
(2008) Science at the Edge
(2008) A Short Course iIn Behavioral Economics
(2009) What Have You Changed Your Mind About?: Today's Leading Minds Rethink Everything
(2009) This Will Change Everything: Ideas That Will Shape the Future
(2011) Culture: Leading Scientists Explore Societies, Art, Power, and Technology
(2011) Is the Internet Changing the Way You Think?: The Net's Impact on Our Minds and Future
(2011) The Mind: Leading Scientists Explore the Brain, Memory, Personality, and Happiness (Best of Edge Series)
(2011) Culture: Leading Scientists Explore Civilizations, Art, Networks, Reputation, and the Online Revolution (Best of Edge Series)
(2012) This Will Make You Smarter: New Scientific Concepts to Improve Your Thinking
(2013) This Explains Everything: Deep, Beautiful, and Elegant Theories of How the World Works
(2013) Thinking: The New Science of Decision-Making, ProblemSolving, and Prediction in Life and Markets (Best of Edge Series)
(2014) By the Late John Brockman(e-book edition, Introduction by Hans Ulrich Obrist)
(2015) This Idea Must Die: Scientific Theories That Are Blocking Progress
(2014) The Universe: Leading Scientists Explore the Origin, Mysteries, and Future of the Cosmos (Best of Edge Series)
(2016) Life: The Leading Edge of Evolutionary Biology, Genetics, Anthropology, and Environmental Science (Best of Edge Series)
(2016) Know This: Today's Most Interesting and Important Scientific Ideas, Discoveries, and Developments
(2017) This Idea is Brilliant: Lost, Overlooked, and Underappreciated Scientific Concepts Everyone Should Know
(2019) Possible Minds: 25 Ways of Looking at AI
(2019) The Last Unknowns: Deep, Elegant, Profound Unanswered Questions About the Universe, the Mind, the Future of Civilization, and the Meaning of Life