John Brockman
In Conversation with: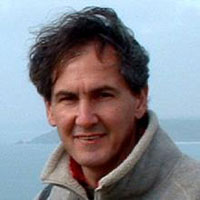 "Up until 10,000 years ago there were no permanent settlements and all human groups lived by hunting and gathering. Then agriculture was discovered and everything changed. Now a small number of people could supply food for the rest and the first cities arose. Every since that time there has been a steady movement of people out of our original arcadia and into cities, such that now over half the world lives in them. But why given that cities have historically been targets of attack and places of crime and where diseases fester and spread? The answer is that cities have acted as gardens of our prosperity, creativity and innovations and their continued existence is vital to fitting the projected 9 billion people onto this planet. Surprisingly, they are the new 'green centres' of the world."
MARK PAGEL is a Fellow of the Royal Society and Professor of Evolutionary Biology; Head of the Evolution Laboratory at the University of Reading; Author Oxford Encyclopaedia of Evolution; co-author of The Comparative Method in Evolutionary Biology. Forthcoming book Wired for Culture: Origins of the Human Social Mind.
---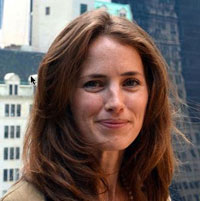 Jennifer Jacquet, Shame Totem v.2.0
"Throughout the 19th century, native tribes that spanned the north coast of North America erected shame totem poles to signal to the community that certain individuals or groups had transgressed. This art is resurrected with a modernized, garish, digitally rendered 3-D shame pole to represent the most shameful corporations – chosen with the assistance of 500 people based in the U.S. who surveyed about the corporations that have most negatively affected society. The talk will describe the relationship between gardens and shame, a historical view on shame totems, the specific concept for this work, and details of its creation."
JENNIFER JACQUET is a Postdoctoral Researcher, Fisheries Centre/Department of Mathematics, University of British Columbia; Research interests incude environmental sustainability (particularly fish), the evolution and function of guilt, honor, and shame, and the role of information technology in shaping environmental action.
---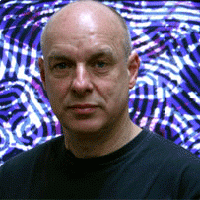 Brian Eno, Composers as Gardeners
My topic is the shift from 'architect' to 'gardener', where 'architect' stands for 'someone who carries a full picture of the work before it is made', to 'gardener' standing for 'someone who plants seeds and waits to see exactly what will come up'. I will argue that today's composer are more frequently 'gardeners' than 'architects' and, further, that the 'composer as architect' metaphor was a transitory historical blip." BRIAN ENO is an Artist; Composer; Recording Producer: U2, Cold Play, Talking Heads, Paul Simon; Recording Artist (Drums Between the Bells, Small Craft on a Milk Sea, Everything That Happens Will Happen Today, Another Green World).
---