ONLINE Max Brockman: PREFACE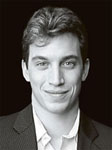 To generate this list of contributors, I approached some of today's leading scientists and asked them to name some of the rising stars in their respective disciplines: those who, in their research, are tackling some of science's toughest questions and raising new ones. The list that resulted amounts to a representative who's who of the coming generation of scientists.


Max Brockman is a literary agent at Brockman, Inc.. He also works with Edge Foundation, Inc., a nonprofit foundation that publishes Edge. A graduate of the University of Pennsylvania in 2002, he lives in New York City. Max Brockman's Edge Bio page
[...continue to Max Brockman's Preface to "What's Next? Dispatches on the Future of Science]
Christian Keysers: "MIRROR NEURONS: ARE WE ETHICAL BY NATURE"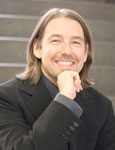 Evolution has equipped our brains with circuits that enable us to experience what other individuals do and feel.
Christian Keysers, a neuroscientist, is professor of the social brain and scientific director at the Neuroimaging Center of the University Medical Center Groningen. His research contributed to the discovery of auditory mirror neurons and enlarged the concept of mirror neurons by applying it to emotions and sensations. Christian Keysers's Edge Bio Page
Nick Bostrom: "HOW SHALL WE ENHANCE HUMAN BEINGS?"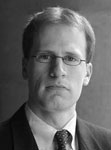 Given our rudimentary understanding of the human organism, particularly the brain, how can we hope to enhance such a system? It would amount to outdoing evolution....
Nick Bostrom, a philosopher and director of the Future of Humanity Institute at Oxford University. His research covers issues in the foundations of probability theory, global catastrophic risk, the ethics of human enhancement, and the effects of future technologies. Nick Bostrom's Edge Bio Page
Sean Carroll : "OUR PLACE IN AN UNNATURAL UNIVERSE"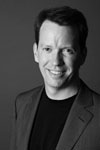 The early universe is hot and dense; the late universe is cold and dilute. Well...why is it like that? The truth is, we have no idea.
Sean Carroll, theoretical physicist, is a senior research associate at Caltech. His research ranges over a number of topics in theoretical physics, including cosmology, field theory, particle physics, and gravitation. He is the author if a graduate textbook, Spacetime and Geometry: An Introduction to General Relativity and cofounder and contributor to the Cosmic Variance blog. Sean Carroll's Edge Bio Page
Stephon H. S. Alexander: "JUST WHAT IS DARK ENERGY?"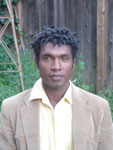 Dark energy, itself directly unobservable, is the most bewildering substance known, the only "stuff" that acts both on subatomic scales and across the largest distances in the cosmos.
Stephon H. S. Alexander is an associate professor of physics at Haverford College. His research focuses on unresolved problems—such as the cosmological-constant or dark-energy problem—that connect cosmology to quantum gravity and the standard model of elementary particles. Stephon H. S. Alexander's Edge Bio Page
Sarah-Jayne Blakemore: "DEVELOPMENT OF THE SOCIAL BRAIN IN ADOLESCENCE"


Using modern brain-imaging techniques, scientists are discovering that the human brain does indeed change well beyond early childhood.
Sarah-Jayne Blakemore is a Royal Society University Research Fellow at the Institute of Cognitive Neuroscience, University College London.Her research focuses on the development of mentalizing, action understanding, and executive function during adolescence, using a variety of behavioral and neuroimaging methods. Sarah-Jayne Blakemore's Edge Bio Page
Jason P. Mitchell: "WATCHING MINDS INTERACT"
Perhaps the least anticipated contribution of brain imaging to psychological science has been a sudden appreciation of the centrality of social thought to the human mental repertoire.
Jason P. Mitchell is principal investigator of Harvard University's Social Cognitive and Affective Neuroscience Laboratory, where he uses functional neuroimaging (fMRI) and behavioral methods to study how perceivers infer the thoughts, feelings, and opinions of others. Jason P. Mitchell's Edge Bio Page
Matthew D. Lieberman: "WHAT MAKES BIG IDEAS STICKY?"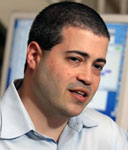 Big Ideas sometimes match the structure and function of the human brain such that the brain causes us to see the world in ways that make it virtually impossible not to believe them.
Matthew D. Lieberman, an associate professor of psychology at UCLA, conducts research in such social cognitive neuroscience topics as self-control, self-awareness, automaticity, social rejection, and persuasion. Matthew D. Lieberman's Edge Bio Page
Joshua D. Greene: "FRUIT FLIES OF THE MORAL MIND"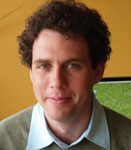 People often speak of a "moral faculty" or a "moral sense," suggesting that moral judgment is a unified phenomenon, but recent advances in the scientific study of moral judgment paint a very different picture.
Joshua D. Greene, a cognitive neuroscientist and a philosopher, is an assistant professor at Harvard University's Department of Psychology. His primary research interest is the psychological and neuroscientific study of morality, focusing on the interplay between emotional and "cognitive" processes in moral decision making. Joshua D. Greene's Edge Bio Page
Sam Cooke: "MEMORY ENHANCEMENT, MEMORY ERASURE: IS THIS THE FUTURE OF OUR PAST?"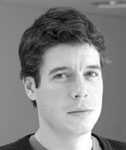 Once we come to understand how our memories are formed, stored, and recalled within the brain, we may be able to manipulate them—to shape our own stories. Our past—or at least our recollection of our past—may become a matter of choice.
Sam Cooke, a postdoctoral associate at the Massachusetts Institute of Technology, is a neuroscientist who probes the biology of memory. Sam Cooke's Edge Bio Page
Deena Skolnick Weisberg: "THE VITAL IMPORTANCE OF IMAGINATION"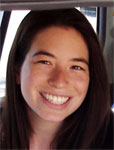 The main goal of my research is to discover the nature of the what-if mechanism and how it allows us to create and comprehend fictional worlds.
Deena Skolnick Weisberg is a Postdoctoral Research Associate at the psychology department at Rutgers University. Her research focuses primarily on the cognitive skills underlying the creation and representation of non-real scenarios—particularly stories, games of pretending, and counterfactual situations—and on how those skills mature in child development. Deena Skolnick Weisberg's Edge Bio Page
ONLINE David M. Eagleman: "BRAIN TIME"
The days of thinking of time as a river—evenly flowing, always advancing—are over. Time perception, just like vision, is a construction of the brain and is shockingly easy to manipulate experimentally.
David M. Eagleman is Director of the Laboratory for Perception and Action at Baylor College of Medicine The Dynamically Reorganizing Brain; and a book of fiction titled Sum. David Eagleman's Edge Bio Page
ONLINE Vanessa Woods & Brian Hare: "OUT OF OUR MINDS: HOW DID HUMANS COME DOWN FROM THE TREES AND WHY DID NO ONE FOLLOW?"
In the 6 million years since hominids split from the evolutionary ancestor we share with chimpanzees and bonobos, something happened to our brains that allowed us to become master cooperators, accumulate knowledge at a rapid rate, and manipulate tools to colonize almost every corner of the planet.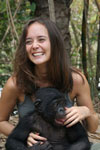 Vanessa Woods, author of It's Every Monkey for Themselves, is an award-winning journalist who has a double degree in biology and English from the University of New South Wales. She is a researcher with the Hominoid Psychology Research Group and studies the psychology of bonobos and chimpanzees in Africa. Vanessa Woods's Edge Bio Page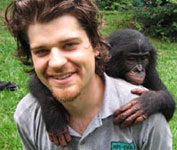 Brian Hare is an anthropologist and an assistant professor in the Department of Biological Anthropology and Anatomy at Duke University. His research centers on human cognitive evolution, and his experience in the field includes work in Siberia, the jungle of Uganda, and the Democratic Republic of the Congo. Brian Hare's Edge Bio Page
Nathan Wolfe: "THE ALIENS AMONG US"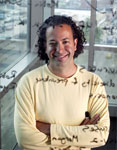 While viruses have to infect cellular forms of life in order to complete their life cycles, this does not mean that causing devastation is their destiny. The existing equilibrium of our planet is dependent on the actions of the viral world, and their elimination would have profound consequences.
Nathan Wolfe is the Lorry Lokey Visiting Professor of Human Biology at Stanford University and directs the Global Viral Forecasting Initiative. His research combines methods from molecular virology, ecology, evolutionary biology, and anthropology to study the biology of viral emergence. Nathan Wolfe's Edge Bio Page
Seirian Sumner: "HOW DID THE SOCIAL INSECTS BECOME SOCIAL?"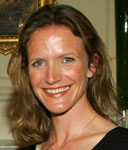 We would like to know what the conditions and selection pressures were that tipped the ancestors of the eusocial insects over the ledge and down toward eusociality.
Seirian Sumner is a research fellow in evolutionary biology at the Institute of Zoology, Zoological Society of London. Her research focuses on the evolution of sociality—how eusociality evolves and how social behavior is maintained. She has worked with a variety of bees, wasps, and ants from around the world, studying their behavior through observation, experimental manipulation, and molecular analyses, including gene expression. Seirian Sumner's Edge Bio Page
Katerina Harvati : "EXTINCTION AND THE EVOLUTION OF HUMANKIND"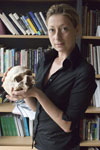 It is now clear that humans (whether fossil or living) are not immune from biological forces and that extinction was (and, indeed, is) a distinct possibility.
Katerina Harvati is a paleoanthropologist at the Max Planck Institute for Evolutionary Anthropology specializing in Neanderthal evolution and modern human origins. Her research interests include evolutionary theory, the relationship between morphological variation and genetic and environmental factors, and the evolution of primate and human life history. Katerina Harvati's Edge Bio Page
Gavin Schmidt: "WHY HASN'T SPECIALIZATION LED TO THE BALKANIZATION OF SCIENCE?"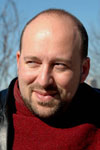 Even as scientific output has increased exponentially, concerns have been raised that growing specialization will end by making it impossible for scientists in different fields to communicate, let alone collaborate.
Gavin Schmidt is a climatologist with NASA's Goddard Institute for Space Studies in New York, where he models past, present, and future climate. He is a cofounder and contributing editor of RealClimate.org, which provides context and background on climate science issues that are missing in popular media coverage.Gavin Schmidt's Edge Bio Page