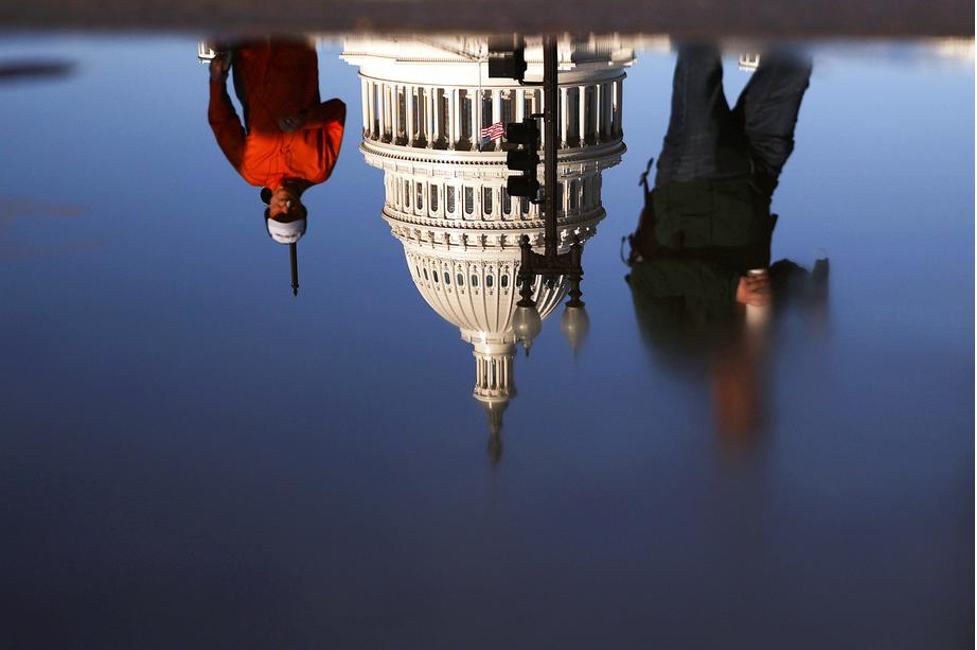 © Hannah McKay / Reuters
Jennifer Jacquet:
"Shame can lead to real change right now"
Many Americans publicly express their shame about the events at the Capitol. Researcher Jennifer Jacquet explains why this feeling can advance the country. Interview: Carla Baum
JANUARY 13, 2021
After the storm on the Capitol, ex-President Barack Obama spoke of a "moment of great shame and embarrassment for our country". Such confessions are not uncommon in the USA: after Donald Trump's election in 2016, many Americans admitted that they were ashamed. And when Trump refused to acknowledge his electoral defeat in November, winner Joe Biden spoke of "an embarrassment". What is it about shame in the face of one's own country? American Jennifer Jacquet, a professor at NYU, has been researching punishment, guilt and shame for years.
ZEITmagazin ONLINE: Many Americans are expressing their shame about the storm on the Capitol these days. How did you feel when you saw the pictures?
Jennifer Jacquet: I was ashamed too. Especially when a friend from Sweden called to talk to me about what was going on. Because there is a change of perspective. You take another's view of your country. Hence the feelings of shame and embarrassment. I'm really worried about what happened. Last night I woke up four times and thought about it.