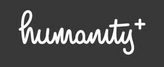 Love is… at root, biology. A host of endocrine-system-regulated hormones relay chemical messages around the body and brain. Complex loops of physiological feedback between endocrine, nervous, and reproductive systems regulate our sexual responses and maintain homeostasis via hormone-producing glands such as the pituitary and thyroid. We feel the effects of 'love' throughout our bodies; even with the reproductive system completely excised our hormones would continue their thrilling course. And we feel it in our brains, in our minds. Modulated by hormones such as oxytocin, neurotransmitting chemicals at synapses lead to inhibition or firing of networks of neurons (baby, you flood my synaptic clefts like no other). Firing or inhibition consolidates or weakens these networks – thus do we fall in, or out of, love.
According to Steven Pinker, 'Love is not all you need, and does not make the world go round.'[1] That is true. However, this fluke of natural selection can come to be our everything. Sometimes, the end of love can be the end of meaningful life (and for an unhappy few, literally the end of life). The neurochemical, neurostructural resonances within close relationships – couples, families, tribes – can gift members a sense of shared purpose. When we draw significance from these bonds, from their apparent strength and continuity, we are often driven to try to shape our environments to uphold and sanctify them. This drive has myriad positive effects, but it can also be perilously narrow. If we are to avoid relationship conservatism – and exclusion of those who do not identify with the love paradigm – we must allow the flourishing of love in the widest possible sense. ...
[1] Steven Pinker, "Evolutionary Genetics and the Conflicts of Human Social Life," in This Explains Everything: Deep, Beautiful, and Elegant Theories of How the World Works, ed. John Brockman, 1st ed (New York: Harper Perennial, 2013), 45.