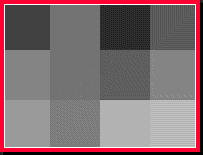 One of the most high-energy guys in the business. Always attracted good-looking women. Tells a good joke, maybe that's the key.
Ted Leonsis
The Marketer
"In terms of marketing, would you rather be loved or needed? That's a question I ask all the time. Utilities are needed but they're not loved. So are cable companies and phone companies. If you're a brand that's loved, you don't even have to know who your customers are. Coke doesn't know who its customers are, but it has the most important shelf space - a position in a consumer's mind. We want to be a brand that's loved, and that's where word of mouth becomes very positive. We can send out a billion disks, but if members don't love us and tell their friends and relatives about us, we won't win."
Steve and Ted seem to get along very well and to complement each other's talents. "Steve's Bill Paley, and I'm Brandon Tartikoff," Ted says referring to the founder of CBS and the former programming chief of NBC. From Steve you get an intelligent statesmanlike style; from Ted you get high energy and imaginative ideas flying at you, and by you, like missiles. Ted Leonsis is "The Marketer." I'm not at all surprised by his great success. In the late '70s, he coined the phrase "new media." I later sold a series of book-disk packages for his List Magazine to Warner Books, one of the megadeals of the software gold rush of 1984. It was, to my knowledge, the first time anybody packaged a CD-ROM in a book.
TED LEONSIS is president of the America Online Services Company.