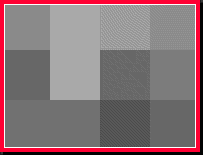 John C. Dvorak is definitely an industry gadfly, but he's worked at being one. Everything with John is incredibly calculated. If you talk to John much you'll realize that he thinks about things like cross-marketing himself. What an absolutely bizarre concept. But he's really the funniest person in the personal computer industry, he's one of the most irreverent, and he doesn't tolerate all the bullshit that goes down, which is my favorite quality about him. He doesn't buy into this vision shit and he's a useful antidote to the mass delirium that goes on around technology.
John C. Dvorak
The Gadfly
"The revolution is in the increased communication capability," John explains. "This is a continuation of what started well before the Industrial Revolution. Genghis Khan was one of the first to grasp the concept of the necessity of quick transmittal of information. He had horses positioned every twenty miles, and when guys wore out a horse, they jumped on the next one and the next one. They made two hundred miles a day, which was a big deal back in the year 1200. Now we can do everything instantly, worldwide. It's frightening."
John is The Gadfly. He has been a major industry columnist for fifteen years. First he wrote the "Inside Track" column for InfoWorld, before he jumped in 1986 to PC. Today he's a one-man column factory, and he's on radio and television as well. People read him for his biting wit, his inside intelligence, and his sense of humor-unparalleled in an industry not known for laughter. If I were pitching his story to a Hollywood studio, I would describe him as "Don Imus meets David Letterman."
JOHN C. DVORAK is a columnist for PC Magazine, PC/Computing, and Boardwatch; the host of Real Computing, a radio program broadcast on one hundred public stations; and the software reviewer for C-Net Central, a nationwide cable TV show.