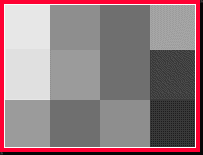 David was the voice of reason when I was on the board of the Electronic Frontier Foundation - sometimes too reasonable, in fact, when what was required was to be uncompromising. But one of the most memorable experiences I had during my time on the board was watching and listening while David and John Gilmore debated the issue of absolute anonymity on the Internet. Begrudgingly, they came to an agreement they both could live with. I learned a ton - not just about anonymity, but about how compromise can sometimes be the best solution for everyone.
David R. Johnson
The Judge
"What's happening on the Net is that the combined decisions made by a systems operator setting rules and the users who vote with their modems, by deciding which areas to frequent and how often, are creating competing environments where different rules and different laws obtain. It's the first time that I know of in the history of the world in which we've had Darwinian selection pressure on the law."
I got to know Washington attorney David R. Johnson in 1995, after I received a letter from Network Solutions Inc., the company that administers the InterNIC, the body authorized to administer the domain-name system. The letter demanded that Edge Foundation, Inc., a nonprofit foundation I formed in the '80s, relinquish or change its domain name - edge.org - in fourteen days or be banished from the Internet. I immediately called David, who I had met when he was chairman of the EFF. He also helped draft the Electronic Communications Privacy Act and has counseled major online system providers.
DAVID R. JOHNSON serves as chairman of Counsel Connect, the online meeting place for the legal profession, and is codirector of the Cyberspace Law Institute.