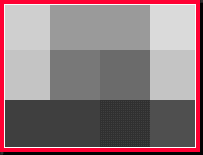 In so many ways Jane is the heart of Wired. She's the president, and she's an effective businessperson. Her energy has been core in building that organization.
Jane Metcalfe
The Publisher
"It's trite to say that Wired is talking about the convergence of media, computers, and communications. What we are really talking about is a fundamental shift in society that is being led by technology but is infiltrating every aspect of society. Technology, invented in labs, gets absorbed by business, and as business takes it on, it starts to spread throughout society. Often, at that point, artists are attracted to it and pioneer it, champion it, stretch it, push the boundaries of it, and use it to bring a different message to the public. It's a three-pronged approach that has a multilayered response from the society it's impacting. Wired is really about this change. It's led by technology, absorbed by business, and spread by artists. But it's not about technology."
I first met Jane, Louis Rossetto's partner in Wired and in life, on the beach at Cannes, in January 1995, at a sumptuous luncheon hosted by Dr. Huburt Burda, the German billionaire and media magnate. Among the guests were a dozen or so young German executives wearing dark business suits and holding cellular phones. Seated to my left was Lord Weidenfeld, to my right Oskar Prinz von Preussen (general manager of Burda New Media and director of Europe Online), the great-grandson of Kaiser Wilhelm II. Across the table, locked in rapt conversation with Dr. Burda, was a glamorous beauty who, despite the enchanting surroundings, was all business as she presented a smörgåsbord of projects as investments. Her success speaks for itself. Eight months later, Burda New Media made a seven-figure investment in the financing of HotWired.
JANE METCALFE is the president and cofounder of Wired Ventures. She is also a board member emeritus of the Electronic Frontier Foundation.