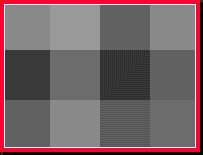 Stewart McBride takes ideas from different places and applies them to new situations. In some ways Stewart is an infrastructurist. He's there with the classes that are going to help people learn the basic skills they need in order to survive. He's there with the references to the artists, or the programmers, or whoever you need in order to help make the thing that you want to make. He's like a support beam, a column.
Stewart McBride
The Maestro
"We're trying to bring emotion; we're trying to bring feeling; we're trying to bring story, great story-telling. I'm waiting for somebody to make the Citizen Kane of multimedia, put up the Citizen Kane of a Website. But we're not even close; we're back in Birth of a Nation days. We're finger-painting; we're in the Model T phase."
"Meet us at 2p.m. for lunch on the beach," is the message left for me at the Euro Online booth by Lord Weidenfeld who has invited Stewart McBride and myself to join him to meet Huburt Burda, the media mogul of Germany, publisher of FOCUS magazine and the entrepreneur behind Euro Online. I am in Cannes, working on a project with Stewart McBride, a key behind-the-scences player in the industry. He brings artists to the Web. At Milia, he is in charge of the Jury who will present the annual awards for the best new products.
Stewart is "The Maestro." "What we need to bring to the Internet is what we're trying to bring to movies, and great novels," he says as we walk through the sand hopelessly late and lost. His Lordship failed to inform us that there are ten restaraunts on the beach.
STEWART MCBRIDE is Chairman and Chief Creative Officer of United Digital Artists. Prior to creating UDA in early 1993, McBride was a founding director of Eastman Kodak's legendary Center for Creative Imaging in Camden, Maine. At CCI, the world's first digital art and learning center, he assembled a faculty of 500 new media artists and industry experts, offering workshops to more than 4000 creative professionals from around the world.