HOW CAN EDUCATED PEOPLE CONTINUE TO BE RADICAL ENVIRONMENTALISTS?
A Talk by David Lykken [6.20.98]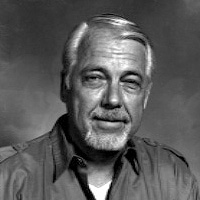 Introduction by
John Brockman
"Were it not for ideological prejudice," notes psychologist and behavioral geneticist David Lykken, "any rational person looking at the evidence would agree that human aptitudes, personality traits, many interests and personal idiosyncrasies, even some social attitudes, owe from 30 to 70 percent of their variation across people to the genetic differences between people. The ideological barrier seems to involve the conviction that accepting these facts means accepting biological determinism, Social Darwinism, racism, and other evils."
Drawing on the work on Steven Pinker, David Buss, Judith Harris, Leda Cosmides and John Tooby, and his own famous study of 4000 twins, Lykken draws comparisons between genetic and environmental effects on human psychology. "A better formula than Nature versus Nurture would be Nature via Nurture," he claims in support of his argument that the genetic influences are strong and most of us develop along a path determined mainly by our personal genetic steersmen."