"Deliciously creative, the variety astonishes. Intellectual skyrockets of stunning brilliance. Nobody in the world is doing what Edge is doing...the greatest virtual research university in the world.
—Denis Dutton, Founding Editor, Arts & Letters Daily
[ED NOTE: It's summer and a good time to reflect on twenty years of Edge. Each week through the rest of the season, we will revisit five highlights from the Edge archives worthy of your time and attention. —JB]
---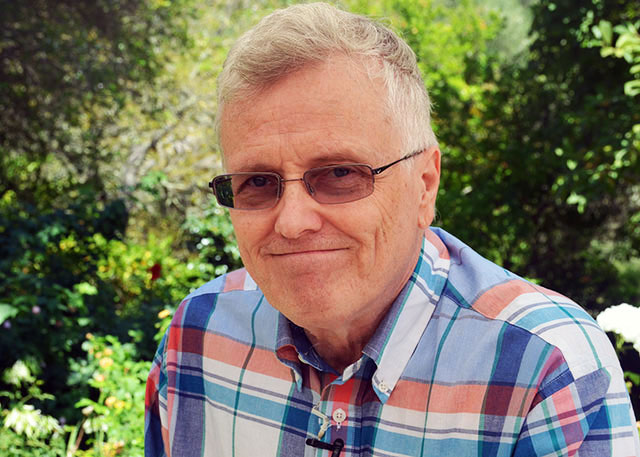 The beauty of forecasting tournaments is that they're pure accuracy games that impose an unusual monastic discipline on how people go about making probability estimates of the possible consequences of policy options. It's a way of reducing escape clauses for the debaters, as well as reducing motivated reasoning room for the audience.
Tournaments, if they're given a real shot, have a potential to raise the quality of debates by incentivizing competition to be more accurate and reducing functionalist blurring that makes it so difficult to figure out who is closer to the truth. 
---
HEADCON '14
WHAT'S NEW IN SOCIAL SCIENCE?
Sarah-Jayne Blakemore, Molly Crockett, Jennifer Jacquet, Michael McCullough, Hugo Mercier, L.A. Paul, David Rand, Lawrence Ian Reed, Simone Schnall, Fiery Cushman, Joshua Knobe, David Pizarro, and Laurie Santos
[September 2014]
---
---
Something radically new is in the air: new ways of understanding physical systems, new ways of thinking about thinking that call into question many of our basic assumptions. A realistic biology of the mind, advances in evolutionary biology, physics, information technology, genetics, neurobiology, psychology, engineering, the chemistry of materials—all are questions of critical importance with respect to what it means to be human. For the first time, we have the tools and the will to undertake the scientific study of human nature.
---
On July 24, 2009, a small group of scientists, entrepreneurs, cultural impresarios and journalists that included architects of some of the leading transformative companies of our time (Microsoft, Google, Facebook, PayPal), arrived at the Andaz Hotel on Sunset Boulevard in West Hollywood, to be offered a glimpse, guided by George Church and Craig Venter, of a future far stranger than Mr. Huxley had been able to imagine in 1948.
In this future—whose underpinnings, as Drs. Church and Venter demonstrated, are here already—life as we know it is transformed not by the error catastrophe of radiation damage to our genetic processes, but by the far greater upheaval caused by discovering how to read genetic sequences directly into computers, where the code can be replicated exactly, manipulated freely, and translated back into living organisms by writing the other way. "We can program these cells as if they were an extension of the computer," George Church announced, and proceeded to explain just how much progress has already been made. 
— George Dyson (from the introduction)
---
What we're saying is that there is a technology emerging from behavioral economics. It's not only an abstract thing. You can do things with it. We are just at the beginning. I thought that the input of psychology into behavioral economics was done. But hearing Sendhil was very encouraging because there was a lot of new psychology there. That conversation is continuing and it looks to me as if that conversation is going to go forward. It's pretty intuitive, based on research, good theory, and important. 
— Daniel Kahneman
---
Millions of people have been asked the question, "How satisfied are you with your life?" That is a question to the remembering self, and there is a fair amount that we know about the happiness or the well-being of the remembering self. But the distinction between the remembering self and the experiencing self suggests immediately that there is another way to ask about well-being, and that's the happiness of the experiencing self.
---
The more I think about it the more I'm convinced that Life: What A Concept! was one of those memorable events that people in years to come will see as a crucial moment in history. After all, it's where the dawning of the age of biology was officially announced.
— Andrian Kreye, Süddeutsche Zeitung
---