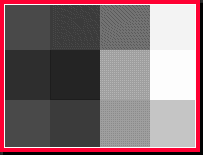 There's a sharp designer and an able business mind behind all that persiflage.
Richard Saul Wurman
The Impressario
"When I pick up a book, if it's a novel, I know that I have so many more pages to read. I know where I am in the story. When I watch a movie that I know is two hours, I know that no matter what happens in the first five minutes, it's not the end of the movie. It's going to take two hours to go through the plot. I have a sense of where I am. This is not a trivial issue. It gives me a base. It's a centering thing."
The annual TED Conference is a three-day party of leading people in technology (T), entertainment (E), and design (D). Before anyone had begun to raise the issue, Richard Saul "Ricky" Wurman was smart enough to understand that personal isolation and loneliness would be the fallout from the personal computer revolution and its "enhancement" of personal communications. In TED, he created a conference that could always be described by these adjectives: "warm and fuzzy."
RICHARD SAUL WURMAN is the chairman and creative director of the TED conferences. He is also an architect, a cartographer, the creator of the Access Travel Guide Series, and the author and designer of more than sixty books, including Information Architects (1996), Follow the Yellow Brick Road (1991) and Information Anxiety (1989).