Kees van den Bos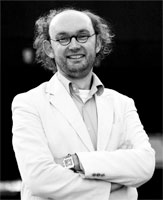 KEES VAN DEN BOS is Professor of Social Psychology at Utrecht University in the Netherlands.
Basic studies in his research program examine the social psychology of fairness, justice, and morality, cultural worldviews, and personal and informational uncertainty. Insights that follow from these studies are applied to organizational and legal behavior and other important societal issues, such as radical behavior and terrorism. Recent work also focuses on cultural differences in masculinity and femininity, the influence of experiential and rationalistic mindsets on reactions to innocent victims, and the role of behavioral disinhibition in explaining and predicting moral and normative behavior.
Kees is the author of over 130 scientific papers and chapters, is a fellow of the Association for Psychological Science and the Society of Experimental Social Psychology, and has been an associate editor of Social Justice Research and the European Journal of Social Psychology. He holds a PhD from Leiden University (1996), has obtained several research grants, and has received awards such as a Psychology Teacher of the Year award from Utrecht University and a dissertation award from the Dutch Association of Social Psychologists. Together with Chris Bauman he organizes the Justice and Morality Preconferences at the Meetings of the Society for Personality and Social Psychology.
---
Beyond Edge:
Kees Van Den Bos' Web Page

The Justice and Morality PreConference
---