Bruce Parker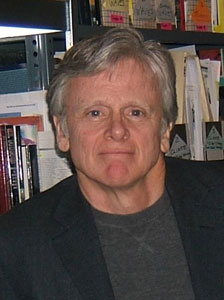 BRUCE PARKER is a Visiting Professor at the Center for Maritime Systems at the Stevens Institute of Technology and President of Coastal and Estuarine Solutions.
He is a former Chief Scientist of the National Ocean Service in NOAA and Director of the Coast Survey Development Laboratory. Parker is also a former Director of the World Data Center A for Oceanography (with counterparts in Russia and China) and a former Principal Investigator for the NOAA Global Sea Level Program in the NOAA Climate and Global Change Program.
He received his Ph.D. in physical oceanography from Johns Hopkins University, a Masters in physical oceanography from the Massachusetts Institute of Technology and a BS/BA in physics/biology from Brown University. Parker has received the U.S. Department of Commerce Gold Medal, as well as the Commodore Cooper Medal from the International Hydrographic Organization.
---