Tim O'Reilly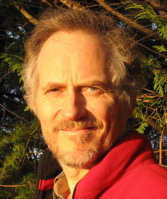 Tim O'Reilly is the founder and CEO of O'Reilly Media, Inc., one of the leading computer book publishers in the world. O'Reilly Media also hosts conferences on technology topics, including the the Web 2.0 Summit, the Web 2.0 Expo, the O'Reilly Open Source Convention, and the O'Reilly Emerging Technology Conference.
O'Reilly's blog, the O'Reilly Radar, "watches the alpha geeks" to determine emerging technology trends, and serves as a platform for advocacy about issues of importance to the technical community. He is an activist for open source and open standards, and an opponent of software patents and other incursions of new intellectual property laws into the public domain.
O'Reilly's long-term vision for his company is to change the world by spreading the knowledge of innovators.
---
Beyond Edge:
timoreilly.com
O'Reilly Radar
O'Reilly Media