Katinka Matson
KATINKA MATSON is an artist, author, and literary agent.
President of Brockman, Inc., a New York literary agency, she is also co-founder and a director of Edge Foundation, Inc., and author of The Psychology Today Omnibook of Personal Development; Short Lives: Artists in Pursuit of Self-Destruction; The Working Actor: A Guide to the Profession; and co-editor (with John Brockman) of How Things Are: A Science Tool-Kit for the Mind. Her digital art is featured on Edge.
---
---
From the program of Festival Della Scienza 2004, Genoa:
Katinka Matson is an American artist who has been using technology to intricately study our relationship with nature and the world, and to adapt our perception to the ever-changing reality around us.

Thanks to the use of the CCD flatbed scanner invented in 1975 by Ray Kurzweil, Matson's works feature not only petals, stalks, and pistils, but also the rhythm and depth that these natural elements can express if set in certain positions, revealing a surprising reality. The main difference between Katinka's technique and standard photography lies in the way the subjects are illuminated and in the shadow cast around them, as both light and shadow contribute to drawing details and colors in a vivid way.

Through her technique, Katinka succeeds in giving us the vivid sensation of being immersed in a lush, fascinating garden.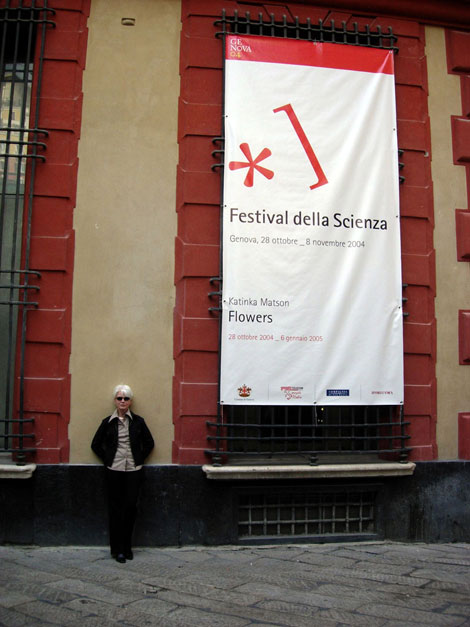 ---