John Horgan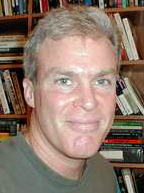 "My claim is that science is a bounded enterprise, limited by social, economic, physical and cognitive factors. Science is being threatened, literally, in some cases, by technophobes like the Unabomber, by animal-rights activists, by creationists and other religious fundamentalists, by post-modern philosophers and, most important of all, by stingy politicians. "
JOHN HORGAN, a science writer, oversees the science writings program at the Stevens Institute of Technology. He was a senior writer at Scientific American from 1986 to 1997. He has also written for the New York Times, Washington Post, New Republic, Slate, London Times, Times Literary Supplement among other publications.
He is the author of The End of Science;The Undiscovered Mind;and Rational Mysticism: Dispatches from the Border Between Science and Spirituality.
---
Further reading on Edge:
"Why I Think Science Is Ending" A Talk With John Horgan;
"The End of Horgan?"
Beyond Edge:
---