AC Grayling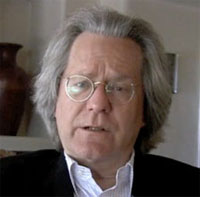 AC GRAYLING is Professor of Philosophy at Birkbeck College, University of London, and a Supernumerary Fellow of St Anne's College, Oxford. He has written and edited many books on philosophy and other subjects; among his most recent are a biography of William Hazlitt and a collection of essays.
For several years he wrote the "Last Word" column for the Guardian newspaper and is a regular reviewer for the Literary Review and the Financial Times. He also often writes for the Observer, Economist, Times Literary Supplement, Independent on Sunday and New Statesman, and is a frequent broadcaster on BBC Radios 4, 3 and the World Service. He is the Editor of Online Review London, Contributing Editor of Prospect magazine. In addition he sits on the editorial boards of several academic journals, and for nearly ten years was the Honorary Secretary of the principal British Philosophical Association, the Aristotelian Society.
He is a past chairman of June Fourth, a human rights group concerned with China, and has been involved in UN human rights initiative. Anthony Grayling is a Fellow of the World Economic Forum, and a member of its C-100 group on relations between the West and the Islamic world. He is a Fellow of the Royal Society of Literature and also a Fellow of the Royal Society of Arts, and in 2003 was a Booker Prize judge.
His books include Ideas That Matter, Among Dead Cities, The Choice of Hercules, Against All Gods, and Truth, Meaning and Realism.
---
Beyond Edge: AC Grayling's Home Page
---
---