Rebecca Newberger Goldstein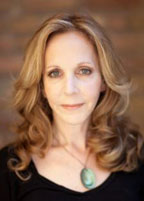 REBECCA NEWBERGER GOLDSTEIN is a philosopher and novelist, who has taught at Barnard, Rutgers, and Columbia.
She is the author of six novels — The Mind-Body Problem, The Late-Summer Passion of a Woman of Mind, The Dark Sister, Mazel, Properties of Light, and 36 Arguments for the Existence of God: A Work of Fiction — and a collection of stories — Strange Attractors. Her nonfiction works include Incompleteness: The Proof and Paradox of Kurt Gödel; and Betraying Spinoza: The Renegade Jew Who Gave Us Modernity.

Among her honors are two Whiting awards, one in philosophy and one in writing, two National Jewish Book Awards, as well as the Koret International Award in Jewish Thought. She has been a Guggenheim Fellow, a Radcliffe Fellow, and in 1996 she was named a MacArthur Foundation Fellow. She is a member of the American Academy of Arts and Sciences.
---
LINKS:
"Reasonable Doubt: By Rebecca Newberger Goldstein" [7.29.06]

"Gödel and The Nature of Mathematical Truth: A Talk with Rebecca Newberger Goldstein" [6.8.05]
BEYOND EDGE:

Rebecca Newberger Goldstein's Home Page