David C. Geary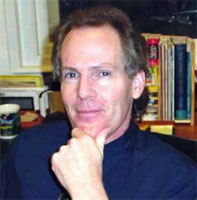 DAVID C. GEARY is Professor and Chair, Department of Psychological Sciences, University of Missouri. He has published about 120 articles and chapters across a wide range of topics, including cognitive and developmental psychology, education, evolutionary biology, and medicine, including three books, Children's mathematical development, Male, female: The evolution of human sex differences, and The origin of mind: Evolution of brain, cognition, and general intelligence.
He has given invited addresses in a variety of departments (anthropology, biology, behavior genetics, computer science, education, government, mathematics, neuroscience, physics, and psychology) and Universities throughout the United States, as well as in Austria, Belgium, Canada, Germany, and Italy. In addition to these activities, he was one of the primary contributors to the Mathematics Framework for California Public Schools: Kindergarten through grade twelve. Among many distinctions is the Chancellor's Award for Outstanding Research and Creative Activity in the Social and Behavioral Sciences (1996), and a scientific MERT award from the National Institutes of Health.
Dr. Geary's lab group is engaged in research on the cognitive, memory, and attentional systems that contribute to learning disorders in arithmetic and mathematics; funded by the National Institute of Child Health and Human Development. The research group is also focused on a number of issues in the area of evolutionary psychology, including empirical and theoretical work on sex differences, mating strategies, and development.
---

Beyond Edge: David Geary's Home Page


---