Juan Enriquez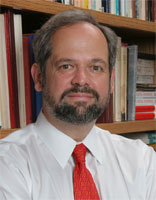 JUAN ENRIQUEZ is an experienced business leader, author, and academic who is recognized as one of the world's leading authorities on the economic and political impacts of life sciences. He is a Managing Director in Excel Medical Ventures, a venture capital firm that invests in life science companies whose products/services significantly change their field.

He was the founding director of Harvard Business School's Life Sciences Project. He then founded Biotechonomy LLC, a life sciences research and investment firm, where he remains as Chairman and CEO. In July of 2005, he co-founded Synthetic Genomics, Inc., a synthetic biology company focused on developing and commercializing genomic-driven solutions to address global energy and environmental challenges.

He has been an active investor in early-stage private companies in the biotechnology and information sciences sectors. While at Harvard, he wrote various articles and case studies, won a McKinsey Prize, and published the best-selling As the Future Catches You, an analysis of the impact of genomics on business and society. His latest book Untied States explores why, as technology advances, some countries are successful while others disappear. Mr. Enriquez serves on a number of boards including Cabot Corporation, The Harvard Medical School Genetics Advisory Council, The Chairman's International Council of the America's Society, and the Visiting Committee of Harvard's David Rockefeller Center.

He earned a BA and MBA from Harvard, with Honors.
---