David Braunschvig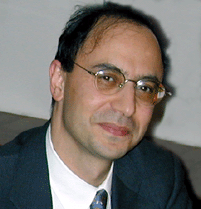 DAVID BRAUNSCHVIG is a managing director of Lazard Freres & Co. LLC in New York, where he advises governments and corporations on transactions and technology. In addition to his ongoing work as an advisor in the fields of information technology, Internet services, and "new media," he has advised the Mexican government on the privatization of its national satellite system.
Before joining Lazard Freres he was a director at Coopers & Lybrand, where he co-founded the company's strategy consulting practice and was responsible for international assignments in telecommunications and technology.
Previously he was a consultant at Arthur D. Little and a fellow at Harvard University's John F. Kennedy School of Government and at MIT's Media Lab. He has served on Vice President Al Gore's National Information Infrastructure Advisory Council. He holds a doctorate in operations research and computer science from the University of Paris and an MPA from the Kennedy School.
---
Beyond Edge: Lazard Freres & Co. LLC

---