Adam Bly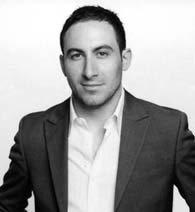 ADAM BLY is the founder and Editor-in-Chief of Seed.
Before launching Seed, he was the youngest guest researcher at the National Research Council of Canada, where he worked on cell adhesion and cancer. He is the recipient of the Golden Jubilee Medal from Her Majesty Queen Elizabeth II and has been recognized by former Canadian Prime Minister Jean Chretien for "showing people the scope and power of science not just as an object of study but as a key to understanding the world around us."
Bly has been named a "Young Leader of Tomorrow" by Maclean's and a "Media Executive to Watch" by Folio. He has spoken extensively on science and its place in society, most notably at the World Economic Forum, the Council on Competitiveness, IdeaCity, the Festival della Scienza, and universities including MIT, Columbia and McGill. He lives in New York.
---
Beyond Edge: SEED (Science has never looked so good… )

---